Sure, TVs are great and all, but as anyone who's ever tried a high-quality projector will tell you, once you've experienced watching movies...
Sure, TVs are great and all, but as anyone who's ever tried a high-quality projector will tell you, once you've experienced watching movies and shows on a huge wall-dominating projector screen, it's all but impossible going back to the confines of a regular TV.
Trouble is, most decent projectors will either hit your wallet pretty hard, or balance out their lower price by serving up a sub-par experience, often resulting in images that are too dim to see, even in low light.
Enter XGIMI — a company who blends the very latest in projector technology, with style and substance to match, letting everyone upgrade and enhance their viewing experience to glorious levels. And the best part? You can snap up any one of multiple projectors in its range at a very tasty discount, thanks to a whole host of Black Friday deals that have landed just in time for the holiday shopping season.
Before you dive into the XGIMI store though, it might be worth going through some of the tempting projector models on offer, to find one that's perfect for you. Meet the XGIMI projector range:
XGIMI Horizon Pro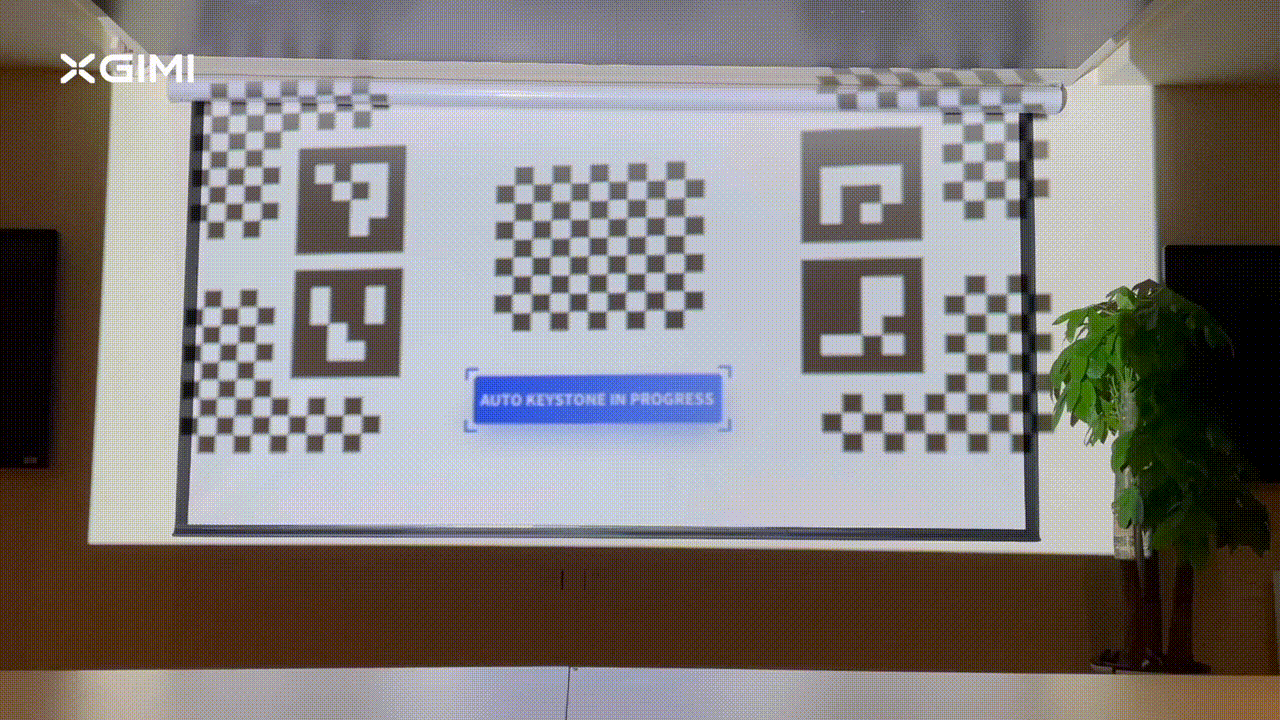 The Horizon Pro is a stunning projector that crams a lot of tech into a beautifully compact package that'll easily blend into any living room. Standout features include a pixel-packed up to 300-inch 3,840 x 2,160 4K resolution screen, along with an incredible brightness rating of 2200 ANSI lumens, ensuring that it's clear even in brighter rooms.
Built-in dual Dolby Digital-compatible 8W speakers from Harman Kardon are not only convenient, but they sound better than they have any right to in a package of this size, letting you enjoy complex movie soundstages without the need for additional equipment. An HDMI port offers flexibility too, letting you use devices like consoles or a FireTV Stick for added functionality.
With an advanced image engine and automatic keystone correction for the ultimate hassle-free sharp picture, HDR10 and AI brightness adjustment, along with Android TV and the ability to cast from Android and iOS devices, the Horizon Pro is the ultimate all-in-one entertainment package that won't disappoint.
£1,449 £1,275 (save £174), at Amazon.
XGIMI Horizon FHD
The Horizon FHD retains the same great looks as its Pro brother, but offers a more affordable premium experience with the ability to project a 300-inch Full HD screen (though 4K 60Hz input is still supported).
As with the Pro, the FHD features the same clever tricks like auto keystoning, screen alignment and obstacle avoidance which means you can truly just plug it in, let it do its thing, and be greeted with a crisp, clever, and straight image, every time. And that's all without mentioning the same HDR10 and HLG support, AI brightness adjustment and, you guessed it, the same powerful dual 8W Harman Kardon speakers with Dolby Digital and DTS Studio Sound compatibility.
£949 £854 (save £95), at Amazon.
XGIMI Halo
The Halo is a diminutive Android TV-powered portable projector whose performance belies its tiny size. Despite being able to fit into the smallest of spaces, it still packs the power of a bright 800 ANSI lumen bulb, which can light up the scenery whether you're camping or in the garden, thanks to a high-powered built-in battery.
As with its larger siblings, it also has an HDMI port to connect devices like a Fire TV Stick for additional functionality, along with dual 5W Harman Kardon speakers and manual screen correction for the ultimate portable movie watching experience.
£699 £551.2 (save £147.80), 21% off (lowest price ever!) at Amazon.
XGIMI Elfin
The Elfin is a super slim, compact 0.9kg projector that would even comfortably blend in on a coffee table or bookshelf, without dominating the room. With 800 ANSI lumens under its belt, along with Android TV, automatic screen adjustment and autofocus, a Full HD resolution (that supports 3D content) and dual 3W Harman Kardon speakers, it offers incredible bang for buck even without its discounted Black Friday price tag. From backpack to living room, and everything in between, this is a projector that will serve you well, wherever you are.
£559 £514 (save £45), at Amazon.
XGIMI MoGo Pro+
Winning 38 worldwide awards over the past eight years is all you really need to know about the MoGo Pro+. If you want to know why it's turned so many heads though, it can easily be explained by the fact that it manages to produce a 200-inch image with sound that's far beyond anything you'd expect at its tiny size.
XGIMI's exclusive eagle-eye perception system ensures a crystal clear autofocus, which helps ensure that the 1080p Full HD image remains crisp, bolstered by auto image correction smarts like keystone correction. Dual 3W Harman Kardon speakers take care of the sound, while Android TV and casting functionality ensure limitless content. An incredible bit of kit which deserves the accolades bestowed upon it.
£559 £503 (save £56), at Amazon.
XGIMI MoGo Pro
Don't be put off by its wallet-friendly price — the Mini is an incredibly capable pocket projector that punches well above its tiny 900g weight, thanks to a Full HD picture powered by 300 ANSI lumens, Android TV, and dual 3W Harman Kardon speakers. The latter negates the need to take any other speakers on your camping trips, while the ability to cast from your phone means you can even game on the go without having to cart around any extra equipment. Small, mighty, with performance well above its size, its 100-inch projected screen has to be seen to be believed.
£439 £351.20 (save £87.8), 20% off (lowest price ever!) at Amazon.
from TechRadar - All the latest technology news https://ift.tt/312cgJO
via
IFTTT