71% of people plan to keep cooking at home in lieu of takeout after the pandemic . That's hardly surprising. Takeout is expensive, afte...
71% of people plan to keep cooking at home in lieu of takeout after the pandemic. That's hardly surprising. Takeout is expensive, after all, and there's something to be said for the feeling of satisfaction that comes with a well-prepared home-cooked meal.
That isn't to say it's all roses, however. If you want to make anything fancier than macaroni and cheese, cooking tends to be a considerable time commitment. Not only are you looking at potentially hours over a hot stove or oven, there's also the matter of cleanup.
There's a better way, and it starts with Dreo. The new Air Fryer Pro Max is built for people who want to enjoy the fun of cooking without the drudgery. With a temperature range of 100-400°F and 360° air circulation, it reduces cooking time by up to 30%, all while keeping food crispy on the outside and tender on the inside.
Better yet, air fryers can help reduce fat, calories, and the formation of acrylamide, a potentially carcinogenic compound found in certain calorie-rich foods like meat.
It's not a Dreo product without a bit of modern flair, though — and Dreo's air fryer has that in spades.
First and foremost, it sports a large viewing window so you can watch your food cook in real time. Its touch panel and LED display are both positioned on top of the unit for stylish, hassle-free operation.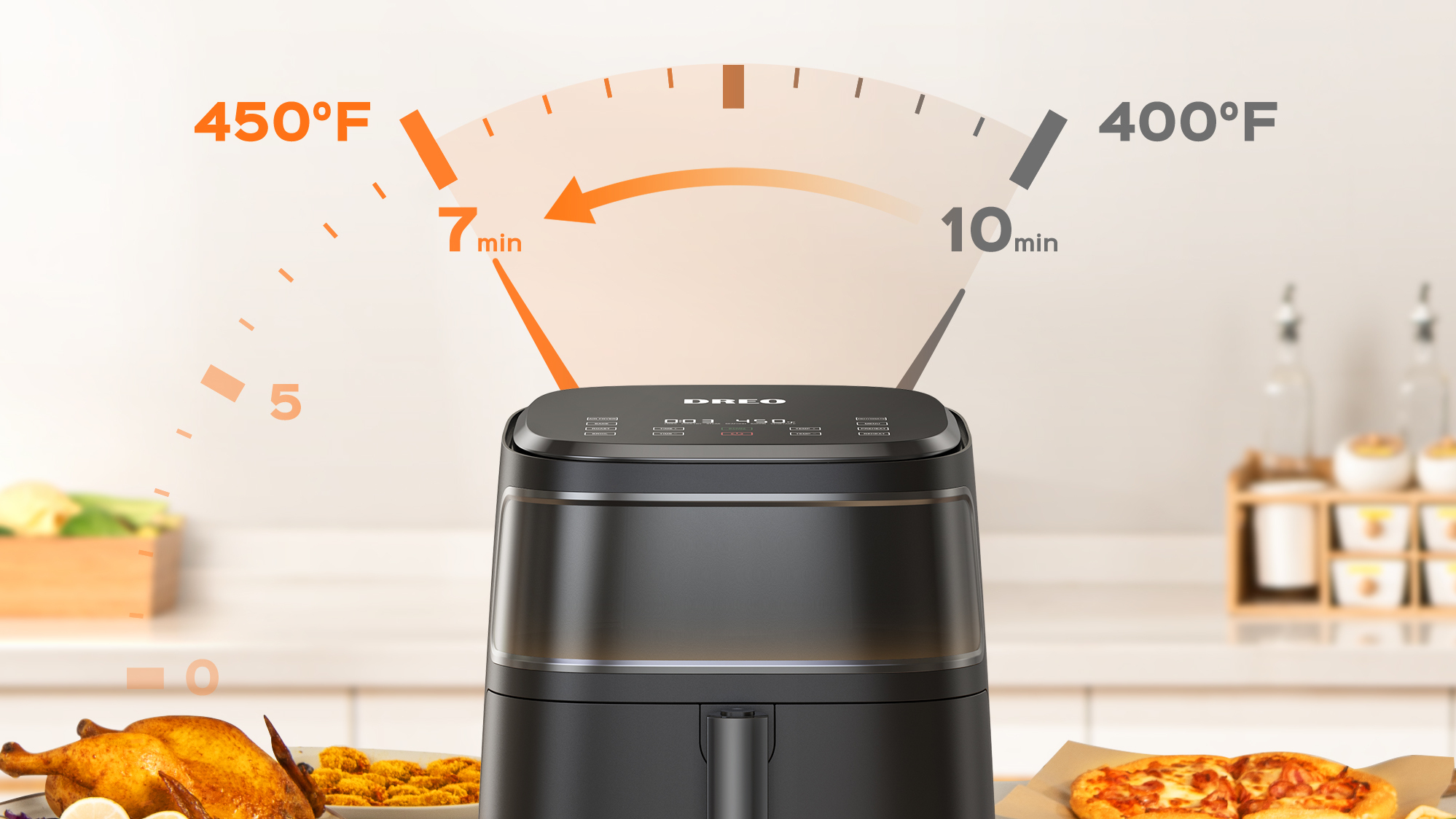 Speaking of controls, Dreo might be simple to operate, but that doesn't mean it misses out on functionality.
To start with, you can choose between five different cooking modes (air fry, bake, roast, broil, and dehydrate) and six cooking presets (fries, poultry, steak, vegetables, bacon, and seafood). And once you're ready for more advanced use, you can customize both the temperature and time as much as you need.
Dreo is also aware that air fryers have a reputation for being unsafe with improper use. As such, it made a point of ensuring the Air Fryer Pro Max is both ETL-listed and FDA-approved. The unit also includes a number of safety features, including:
Overheat protection
Power shutoff protection
Automatic pause on basket removal
Perhaps best of all, the Air Fryer Pro max is easy to clean. Both the 6.8-quart basket and plate are dishwasher-safe, with rounded corners and non-stick coating so it's easy to remove grease and other residues.
That means no more struggling with bulky pots and pans after cooking for the night — just wipe down the basket and plate, toss them in the dishwasher, and you're good to go.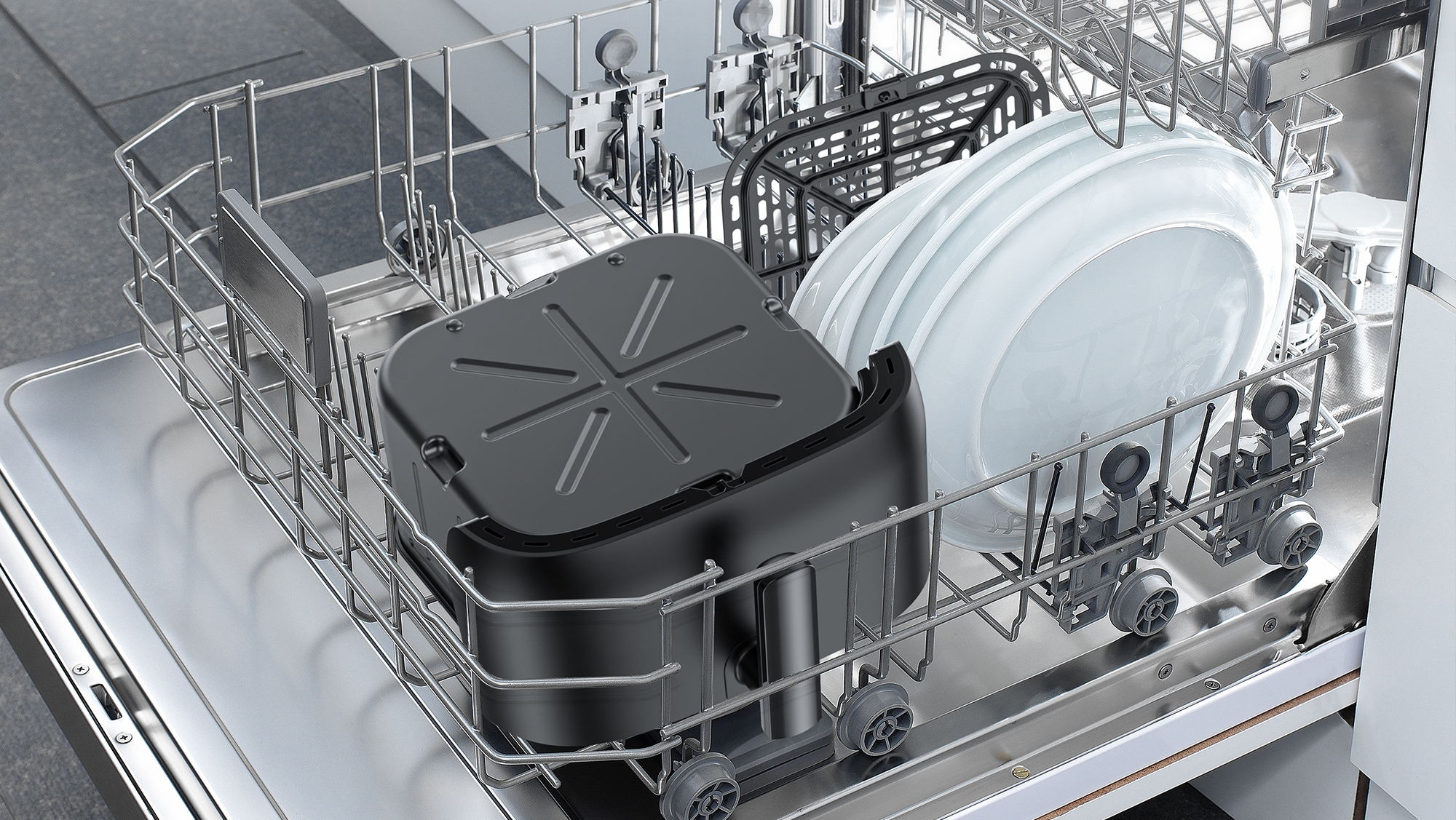 The Air Fryer Pro Max also comes with a free recipe book with over 100 meal ideas, along with the opportunity to sign up for regular e-recipes.
Cooking need not be complicated or time-consuming. It can be just as fulfilling when it's quick and easy. Dreo's Air Fryer Pro Max is proof positive of that — a sophisticated, innovative appliance designed to both spark joy and make your life better than ever through healthy, fulfilling, and satisfying meals.
With Dreo, better is a journey. Are you ready to take the first step?
from TechRadar - All the latest technology news https://ift.tt/3nF4KwX
via
IFTTT