WhatsApp may inevitably have an AI chatbot en route, but a feature we're actually more interested in has just popped up in the beta ver...
WhatsApp may inevitably have an AI chatbot en route, but a feature we're actually more interested in has just popped up in the beta version of its Android app – a newsletter tool.
The incoming feature, currently called Newsletters, was spotted by WABetaInfo in WhatsApp's latest Android beta (version 2.23.5.8, to be precise) and suggests the messaging app is about to jump into the popular news format that's traditionally lived in our email inbox.
As the early previews show (in the image above), the Newsletter feature will live quite prominently in WhatsApp's Status tab. Here you'll be able to "stay updated on topics that matter to you" and follow new newsletters by hitting the plus icon and entering a username.
So how exactly will newsletters fit into WhatsApp's privacy features and end-to-end encryption? According to WABetaInfo, they'll effectively sit outside the latter – your personal messages will continue to have the usual level of security, but newsletters will hide or mask the phone numbers of anyone who creates one or subscribes.
As the early screenshots show, newsletters will simply live in a separate (and optional) section of your Status tab. The ones you subscribe to will be apparently shown chronologically, without any ads or algorithmic interference (to start with, at least).
What isn't yet clear is exactly what kind of newsletters will appear on WhatsApp and who it expects to create them. Due to the popularity of WhatsApp Groups, it seems likely that they'll be a useful way to get updates from local organizations, sports groups, or official sources like city councils.
But unlike WhatsApp's Communities feature, which arrived in November 2022 and had a cap of 5,000 members, the Newsletter tool doesn't appear to have restrictions on the total number of subscribers. That means it could potentially also be used by brands and Substack creators as an additional outlet to reach fans who want regular updates on particular topics.
This all remains speculation until we see a more developed version of the feature, but given the popularity of traditional email newsletters, it's one we're keen to keep an eye on. And it would only strengthen WhatsApp's position as one of the best encrypted messaging apps for Android.
---
Analysis: WhatsApp morphs into Discord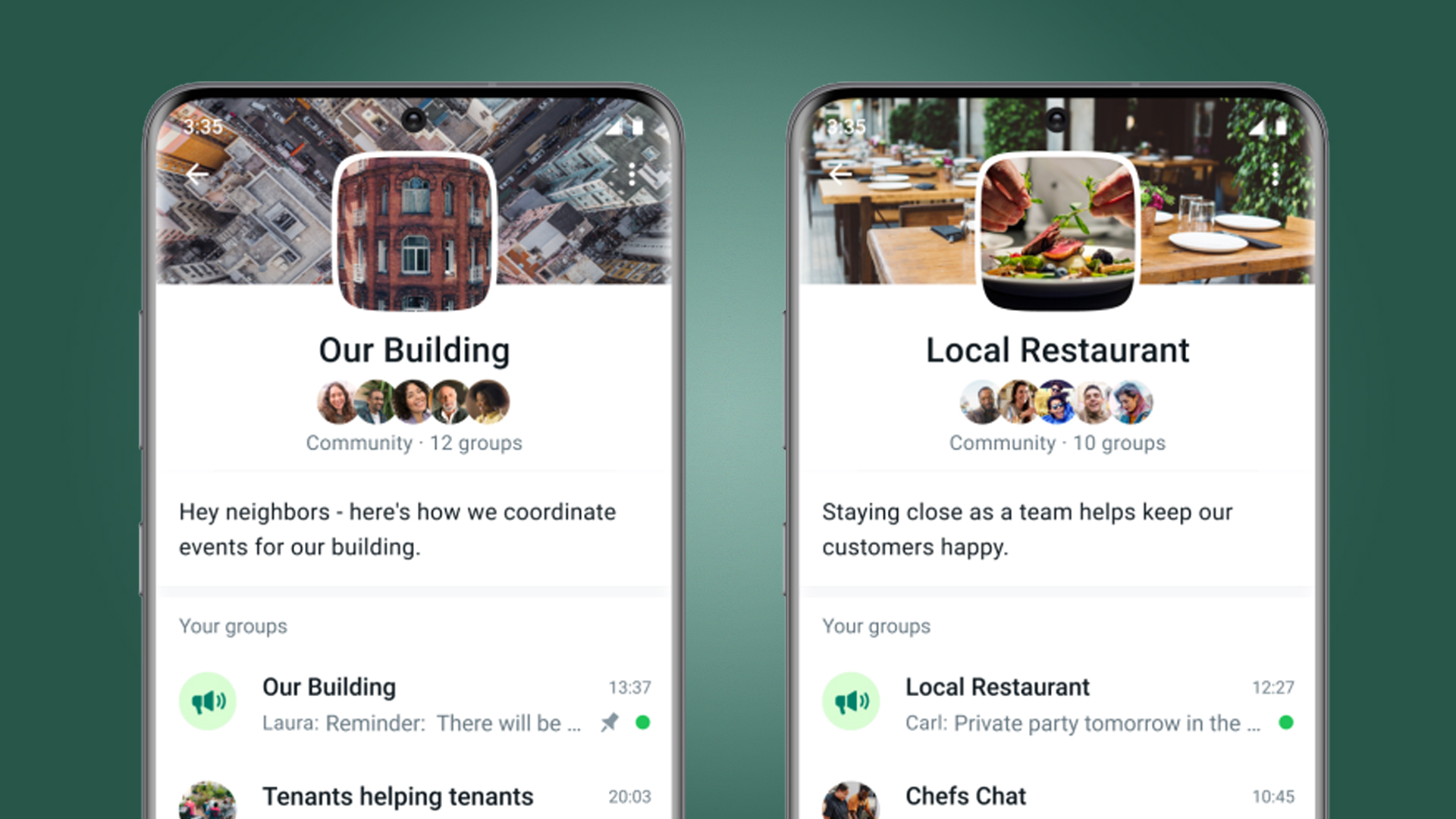 WhatsApp is clearly looking to build on its ubiquity with features that broaden its appeal beyond messaging – and Newsletters is an intriguing step that goes far beyond its recent Communities feature.
As we've previously argued, WhatsApp Communities work in a similar way to public servers on Discord and Slack, as they let people have conversations within wider communities (in other words, groups of Groups) including local clubs, organizations, and schools.
But Newsletters appears to work quite differently and could turn WhatsApp into more of a publishing platform. The anonymity of the feature (no phone numbers of subscribers or creators are shared) means it's really a broadcast medium, without any of messaging or interaction that is currently WhatsApp's hallmark.
It appears that Newsletters will be a completely private tool as well, with WABetaInfo stating that no one will be able to see who you follow. Your subscription options won't be reliant upon who's in your contact list either – not unlike traditional email newsletters, then.
While some marketers have used Discord servers to create thriving communities, some could potentially consider WhatsApp's incoming newsletters as a strong alternative – particularly as the app has over two billion active monthly users. There's currently no timescale for the feature's launch, but we're looking forward to seeing it in a future version of the app soon.
from TechRadar - All the latest technology news https://ift.tt/LpJuNBC
via
IFTTT