WWE 2K22 is coming and its slogan is promising that it "hits different", suggesting that the series' hiatus period might have...
WWE 2K22 is coming and its slogan is promising that it "hits different", suggesting that the series' hiatus period might have been just the thing to reinvigorate it. Fans will certainly be hoping that WWE 2K22 is a significant improvement over the disastrous WWE 2K20, which led to WWE 2K21 being canceled.
But what do we know about WWE 2K22 so far? Well, we know the game is expected to release in March 2022, bucking the series' October release trend. We also know that when it does release, it'll feature new controls, more than 3,400 new animations, updated graphics, and a redesigned engine. The game also uses a new facial scanning technology, with publisher 2K Games claiming that 85% of the in-game roster has taken part in having their likenesses scanned into the game.
Want to know more? Read on for everything we know about WWE 2K22 so far.
WWE 2K22: cut to the chase
What is it? A WWE wrestling sim from 2K Games
When can I play it? March 11, 2022
What can I play it on? PS5, Xbox Series X/S, PS4, Xbox One and PC
WWE 2K22 release date and platforms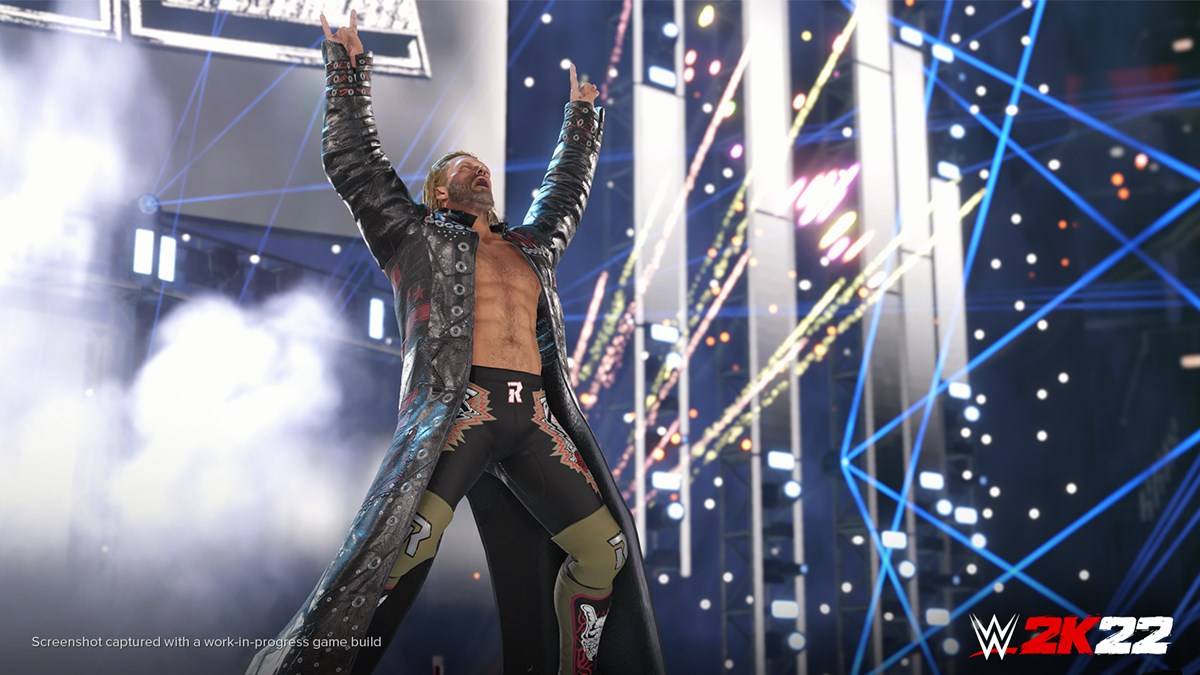 WWE 2K22 will release on March 11, 2022 for PS5, Xbox Series X, Xbox Series S, PS4, Xbox One and PC.
A March release goes against the series' usual October release date trend, but it does fall in the run-up to Wrestlemania (which takes place in April), when WWE fandom is at a fever pitch. We hope that this extra time will mean that when it releases WWE 2K22 might actually be a great wrestling game.
WWE 2K22 editions and pre-order bonuses
There are a few different editions of WWE 2K22 to choose from and below we've laid out the differences between them and what you can expect by way of pre-order bonuses.
Standard Edition
The standard edition of WWE 2K22 comes with the base game. In physical copies of the game, players will also get WWE SuperCard Limited Edition Cards: Rey Mysterio and Dominik Mysterio. Next-gen editions of the standard edition (that's for PS5 and Xbox Series X) will also come with The Starrcade '96 Rey Mysterio Pack, which features a '96 Rey Mysterio playable character and Starrcade '96 Rey Mysterio Ruby MyFACTION card.
Deluxe Edition
The deluxe edition of the game comes with the following digital items:
Season Pass, with the opportunity to gain access to 5 DLC packs featuring new Superstars and Legends as well as the MyRISE Mega-Boost, and SuperCharger Pack
Undertaker Immortal Pack, with 3 additional Undertaker personas and MyFACTION Undertaker EVO cards with MyFACTION Perks and Bonuses
Next-gen editions will get the Starrcade '96 Rey Mysterio Pack with the Starrcade '96 Rey Mysterio playable character and Starrcade '96 Rey Mysterio Ruby MyFACTION card
Physical editions of the game will come with WWE SuperCard Limited Edition Cards: Rey Mysterio and Dominik Mysterio
NWO 4-Life Edition
The nWo 4-Life edition of WWE 2K22 is a digital-only edition and comes with the following items:
Playable nWo Superstars: Playable nWo versions of "Hollywood" Hulk Hogan, Scott Hall, Kevin Nash, Syxx, and Eric Bishchoff
nWo Bonus Content: Two classic WCW PPV venues, a MyFACTION "Gold" Pack bundled with nWo EVO cards and the nWo Wolfpac Championship Belt
Season Pass, with the opportunity to gain access to 5 DLC packs featuring new Superstars and Legends as well as the MyRISE Mega-Boost, and SuperCharger Pack
Undertaker Immortal Pack, with 3 additional Undertaker personas and MyFACTION Undertaker EVO cards with MyFACTION Perks and Bonuses
Next-gen editions will get the Starrcade '96 Rey Mysterio Pack with the Starrcade '96 Rey Mysterio playable character and Starrcade '96 Rey Mysterio Ruby MyFACTION card
Cross-gen bundle
The last edition is the cross-gen digital bundle. It includes the digital standard edition and comes with "dual-gen entitlement," which allows you to play on Xbox One and Xbox Series X/S, or PS4 and PS5. Coming with next-gen, it'll also include the Starrcade '96 Rey Mysterio Pack.
Pre-order bonuses
There are also pre-order bonuses to be had with the standard edition and cross-gen editions of WWE 2K22. If you pre-order these editions then you'll receive the Undertaker Immortal Pack, which includes 3 additional Undertaker personas, MyFACTION EVO cards for Undertaker and MyFACTION Perks and Bonuses
The Undertaker Immortal Pack comes as standard with the Deluxe and nWo 4-Life editions.
Pre-ordering the Deluxe and nWo 4-Life editions, however, provides 3-day early access to the game.
Why was WWE 2K21 canceled?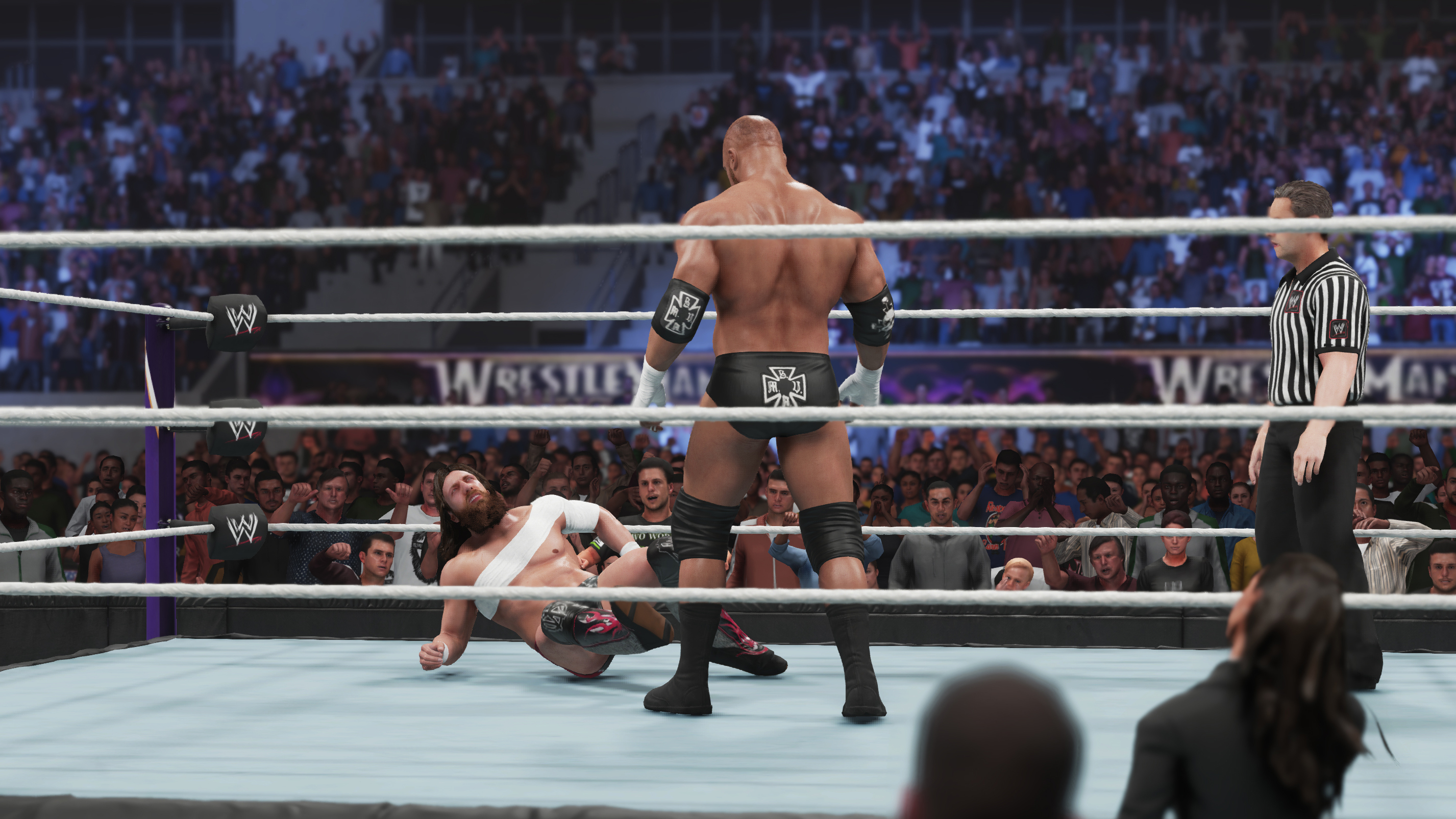 Following negative feedback from fans and critics on WWE 2K20, in April 2020, publisher 2K released a statement explaining the sudden cancellation of WWE 2K21, and how it planned to make WWE 2K22 the best game yet.
"We hear you and we know you want more from the franchise, so we are applying what we've learned to the next WWE 2K simulation game with a renewed focus on quality and fun," the publisher said. "As part of that commitment, we are extending the production timeline and will not be releasing a WWE 2K simulation game in 2020. We want to ensure the development team can create a great game that will entertain grizzled WWE 2K veterans, as well as newcomers who want to climb through the ropes and step into the ring for the very first time."
There are high hopes, then, that WWE 2K22 will be a return to form for the franchise, but also that it will dramatically improve upon previous entries, which have been rather lackluster.
WWE 2K22 trailers
We've rounded up all the WWE 2K22 trailers below for your viewing pleasure, including some interesting insights from the development team which show some of the game's new technology in action.
Official announce trailer
In January 2022, a new trailer for WWE 2K22 was released which revealed the game's official release date of March 11, 2022.
WWE 2K22 Hit List
In November 2021, 2K Games unveiled the WWE 2K22 Hit List, a sneak peek of the upcoming game's top 10 features and innovations. The list includes a redesigned gameplay engine, new controls, the return of MyGM mode, and a new MyFACTION feature. Check it out below:
WWE 2K22 SummerSlam trailer
The second trailer for WWE 2K22 was unveiled at WWE SummerSlam, and showcased the game's new lighting engine. We also got a glimpse of some superstars who have been confirmed for the game, including Roman Reigns, Bobby Lashley and Kane.
WWE 2K22 reveal trailer
The first trailer for WWE 2K22 dropped during Wrestlemania 37 and stars a photorealistic-looking Rey Mysterio and Cesaro battling it out. We get to see Rey performing his famous "619" finisher, along with various close-ups of Rey's new character model.
WWE 2K22 roster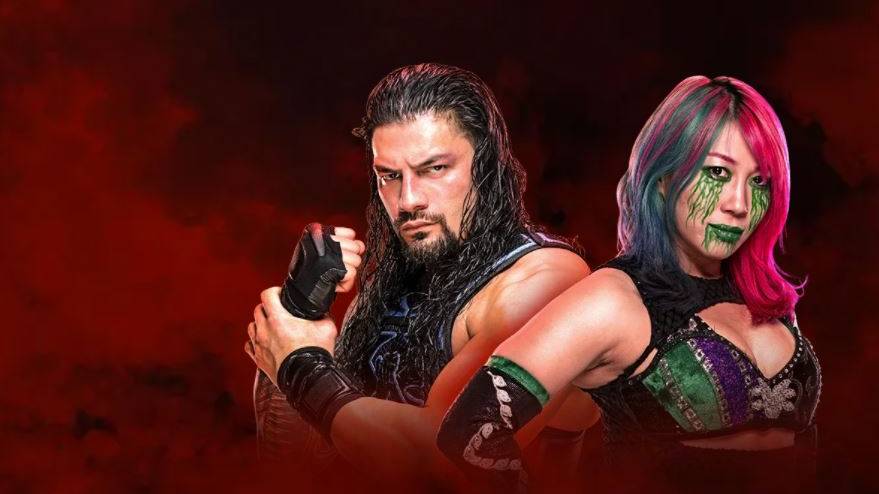 The WWE roster has changed more than in previous years, partly due to Covid-19 resulting in multiple layoffs.
We now have a pretty good idea of who is appearing on the WWE 2K22 roster, which is made up from wrestlers from RAW, Smackdown, NXT, NXT UK, and WCW. Some debutants we're seeing this year include Dominik Mysterio and Austin Theory, with popular NXT wrestlers like Samoa Joe and Kay Lee Ray, also making the cut. We're also seeing the usual legends make an appearance, like Ric Flair, Hulk Hogan and The Rock, as well as prominent superstars like Asuka and AJ Styles. In addition, we're seeing some late legends appearing on the roster including Eddie Guerrero and Randy Savage.
Here's the full list of WWE superstars confirmed for the WWE 2K22 roster:
AJ Styles
Alexa Bliss
Angelo Dawkins
Apollo Crews
Asuka
Austin Theory
Bayley
Becky Lynch
Bianca Belair
Big E
Bobby Lashley
Booker T
Brock Lesner
Carmella
Cesaro
Chad Gable
Dana Brooke
Dolph Ziggler
Dominik Mysterio
Drew McIntyre
Eddie Guerrero
Edge
Eric Bischoff
Erik
Finn Bálor
Goldberg
Hollywood Hogan (NWO edition)
Hulk Hogan
Ivar
Jeff Hardy
Joaquin Wilde
John Cena
Kane
Kay Lee Ray
Kevin Nash (plus NWO version)
Kevin Owens
Kofi Kingston
Montez Ford
Mustafa Ali
MVP
Naomi
Randy Orton
Randy Savage
Raquel Gonzalez
Rey Mysterio (this year's cover star)
Rey Mysterio '96 (Starcade)
Ric Flair
Rhea Ripley
Ricochet
Riddle
Robert Roode
Roman Reigns
Samoa Joe
Sasha Banks
Scott Hall
Scott Hall (NWO)
Seth Rollins
Shawn Michaels
Shayna Baszler
Sheamus
Shelton Benjamin
Shinsuke Nakamura
Shotzi
Sonya Deville
Steve Austin
Syxx
Syxx (NWO)
Tamina
The Miz
The Rock
Triple H
Tyler Bate
Ultimate Warrior
Undertaker (pre-order versions available)
Xavier Woods
WWE 2K22 news and rumors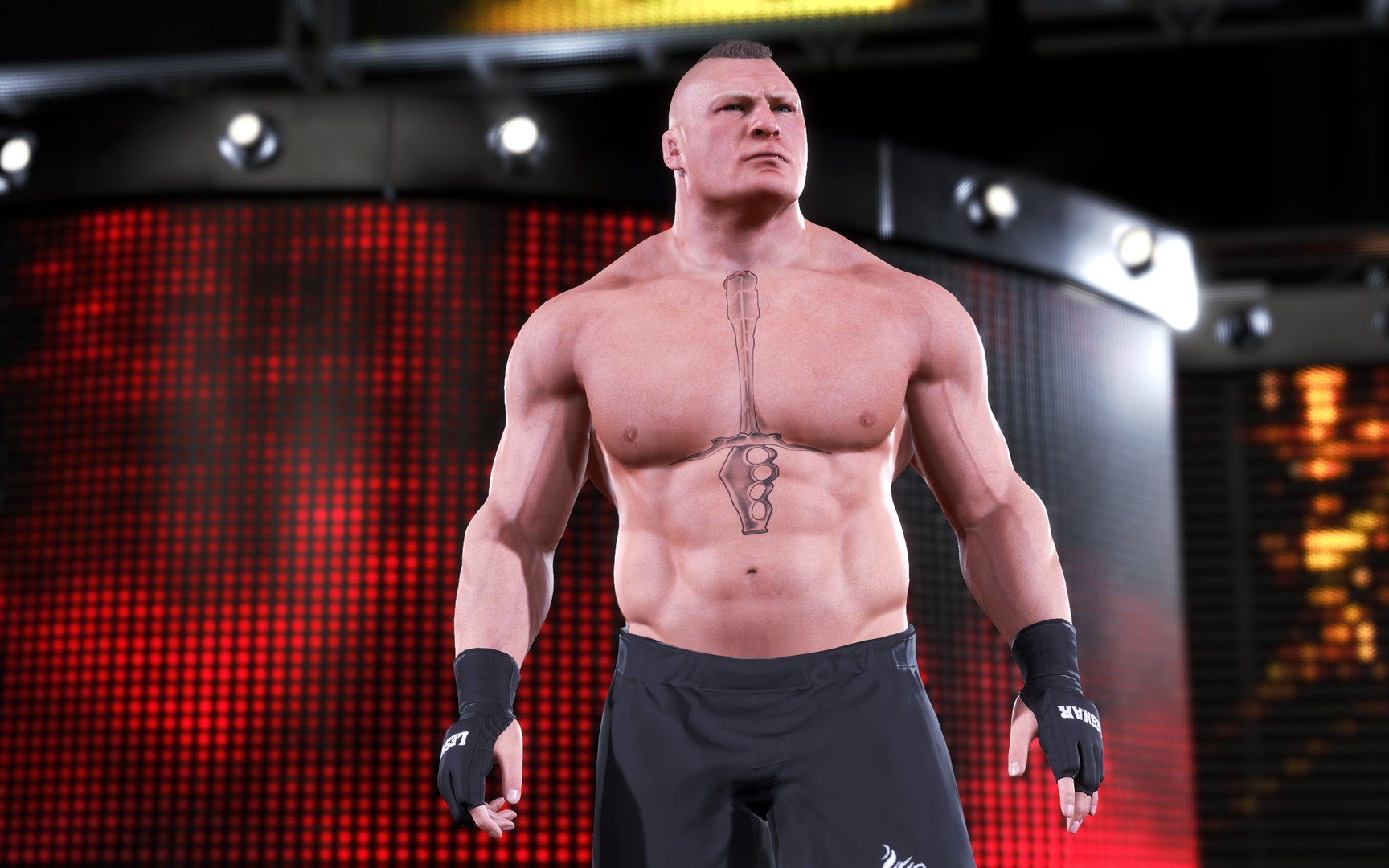 MyFaction mode
WWE 2K22 will introduce MyFaction mode which, according to a press release, which will see players collect and manage their "dream faction with weekly events and regular updates, providing tremendous challenges and replay value".
MyFaction will have multiple packs containing digital cards for players to use in-game (a bit like FIFA Ultimate Team), so we're expecting microtransactions,
MyGM Mode managers list
We already knew General Manager mode (or MyGM Mode as it's now called) would be returning in WWE 2K22, but, in an interview with Brian Mazique, WWE 2K22 Creative Director Lynell Jinks and Art Director Christina Diem Pham have shared more details on what the mode will involve - and which managers you can play as.
In MyGM, players will step into the role of a WWE General Manager and call the shots that will help to build the brand. Some of those choices include drafting a roster to develop rivalries and championship showdowns.
The managers available to play as are Adam Pearce, Sonya Deville, Shane McMahon and Stephanie McMahon.
While Universe mode is more about fun, letting you book shows with pretty much whoever you want, MyGM mode is a bit more challenging, with managers working under Triple H and trying to build their brand (and ratings) despite potential financial and roster restraints.
First wrestler ratings revealed
2K Games has revealed the first ratings for a handful WWE 2K22's superstars. So far we know that both Bobby Lashley and Drew McIntyre are 91s, while NWO edition stars have also been revealed with Hulk Hogan a 92, Kevin Nash an 80, Scott Hall an 80 and Syxx an 88.
DID WE HEAR Roster AND Ratings Reveal?! 😉 The Almighty @fightbobby is bringing the HURT to #WWE2K22! Wanna know his official rating? We'll let him tell you.Start taking care of BUSINESS on March 11 when you pre-order #WWE2K22 today! pic.twitter.com/r4BCwf0zTtJanuary 24, 2022
Rey Mysterio is the cover star
2K Games has confirmed Rey Mysterio is WWE 2K22's cover star, in celebration of his 20th anniversary as a WWE superstar.
"Representing the culture of lucha libre as the cover Superstar for WWE 2K22 is a moment of great pride for me," Rey Mysterio said in a press release. "I'm looking forward to sharing the stories behind the big moments of my career with a dedicated community of players and connecting with WWE fans in a whole new way as they play through my 2K Showcase."
New features and game modes
WWE 2K22 publisher, 2K Games, has published a blog post covering some of the new features and game modes players can expect when the game releases in March. Some of the promised features and improvements are things you'd expect, covering the new engine as well as improved graphics and controls. But some of the newly confirmed modes are worth your attention.
For instance, there's a new "Showcase" mode in which "players can take a walk down memory lane and relive a legendary WWE Superstar's most iconic matches and moments". There's also a much-called-for General Management mode titled "MyGM" in which players can "draft superstars, book matches, manage contracts, and prove they have what it takes to run the most successful brand in sports entertainment".
MyFaction is a mode that is similar to General Management but tasks players with building up a "legendary faction that rivals the iconic nWo". Finally, MyRise is a fairly familiar career mode, in which players will experience the journey of a WWE Superstar, starting as a rookie and working their way up the ranks to becoming a Legend.
WWE 2K22 is "looking fantastic"
WWE 2K22 is reportedly "looking fantastic", according to Forbes' Brian Mazique. Mazique also said the game's control are "much cleaner" and that WWE 2K22 "feels like a wrestling fan's wrestling game."

While it's hard to take too much away from Mazique's comments, it's encouraging to hear that the game sounds like it's in good shape.
More WWE departures could affect final roster
WWE has released a number of high-profile superstars in recent months, which could shape the game's final roster. The likes of Braun Strowman, Aleister Black and Lana have all been let go this year, and recently WWE announced that Bray Wyatt and Ric Flair have also been released.
WWE has come to terms on the release of Bray Wyatt. We wish him the best in all his future endeavors. https://t.co/XIsUbaMUZ7 pic.twitter.com/koRuC3w1yrJuly 31, 2021
No Daniel Bryan?
There are rumors that Daniel Bryan might not appear in WWE 2K22. According to ScreenRant, wrestling writer Dave Meltzer has claimed in the Wrestling Observer Newsletter that WWE has requested Bryan not appear in WWE 2K22's roster. This is amidst rumors that Bryan is considering signing with AEW. As these are only rumors at the moment, with neither WWE nor 2K confirming, they should be taken with a pinch of salt.
New entrance animations revealed
2K Games has shared another behind-the-scenes video, which shows some of the entrance animations in WWE 2K22. According to the tweet from the WWE 2K22 devs Twitter account, there will be over 4,800 new or updated animations in the game.
We looked at the finest details when animating the WWE Superstars through their entrances and their moves, with over 4,800 new or updated animations in #WWE2K22. Who do the ones here belong to? 🤔 pic.twitter.com/5ZpC9im8p0June 15, 2021
A number of WWE superstars were released
WWE announced that a number of notable superstars have been released from its roster, but how will this impact the game? Household names such as Braun Strowman, Lana and Ruby Riott have all been axed.
WWE has come to terms on the releases of Braun Strowman, Aleister Black, Lana, Murphy, Ruby Riott and Santana Garrett.WWE wishes them the best in all of their future endeavors. https://t.co/8bAQIFgA1M pic.twitter.com/b77AeeLuDnJune 2, 2021
WWE 2K22 features thousands of new animations and mo-cap studio
WWE 2K22 will feature over 4,800 new animations for this year's entry, which is over a thousand more than usual. Patrick Gilmore, one of the game dev's, said that the team was continuing to add more as the game is developed.
We also got to see the game's new mo-cop studio in action, and Gilmore revealed that it's two times bigger, which means the team can seamlessly capture moves, entrances and elaborate cutscenes that take place in and out of the ring.
WWE 2K22 has new face-scanning technology
WWE 2K22 will use an all-new face-scanning rig that's equipped with 80 high-resolution cameras that allow Visual Concepts to create high-precision 3D sculpts of the superstars. The clip below shows WWE stars Booker T and Ric Flair enter the contraption – which looks like Darth Vader's personal chambers – and pull various faces as they get scanned by the cameras.
To make #WWE2K22 Hit Different, we built a brand new scanning rig, with 80 high resolution cameras and all-new software to map everything to a high-precision 3D sculpt. Can you dig it, sucka? WOOO! pic.twitter.com/a33bIxhoDoMay 19, 2021
from TechRadar - All the latest technology news https://ift.tt/owmByOtp1
via
IFTTT