Online shopping has become a much bigger deal for South Africans. Far from being a two- or three-horse race the biggest retail chains are n...
Online shopping has become a much bigger deal for South Africans. Far from being a two- or three-horse race the biggest retail chains are now duking it out with a host of agile new internet-only retailers. Operating since 2017 GeeWiz is one of the new breed of e-tailers looking to differentiate on quality customer service.
It's range of products is vast, from grocery items to clothing with a special focus on tech and electrical products of all kinds, and goods are either available directly from its warehouse or through its suppliers and partners. Beyond that it offers fulfilment from overseas suppliers on a whole lot more products, mostly sought-after products not readily available in South Africa.
Front of house

The GeeWiz homepage is very busy indeed, but that's normal for most of SA's online retailers' sites. It's well organised and doesn't look overly crowded or intimidating. Garish flashing labels are kept to a minimum. A banner across the top announces free delivery for orders over R550, and easy returns.
I arrive at the site with a small shopping list for a few small pieces of tech. Upfront I am presented with a dizzying array of compelling choices. Do I want to start at the Bargain Bin, the Specials or the Hot Items? I drag my focus back to my shopping list. At a glance its obvious that the site is heavily skewed towards tech and electronics. Browsing around I find a piece of industrial-sized equipment for quarter of a million rands and also a Mini Display Port cable I have been looking for, for R50. But I won't get much further without logging in.
Shopping around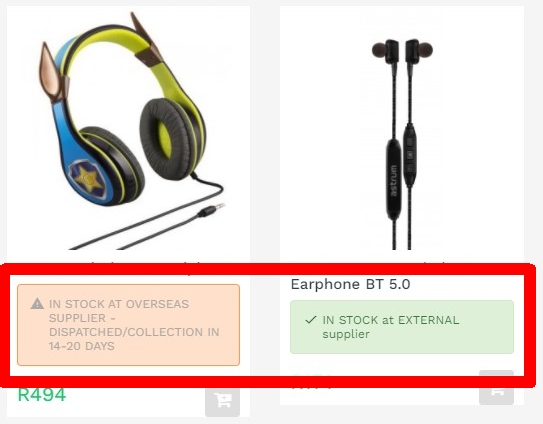 Creating a profile was simplicity itself, requiring just an email address and a password. And there's no jumping out to click an email link; it's all frictionless so you never leave the site.
I drill down through two product menus and I have located the first item on my shopping list. With a mouse click I added it to my shopping cart. My second item is a bit more exotic: a Bluetooth receiver with aptX support. A keyword search on the site presented a full page of results, including two of my preferred brands.
Interestingly, GeeWiz does an excellent job of managing your expectations on delivery times by prominently displaying whether goods are ex-stock, coming from a local supplier or coming from overseas.
Both products were available locally, so I picked the cheaper of the two and added it to my cart.
Checking it out

In the user interface my shopping cart now displays the number "3" because I got sidetracked into buying an RGB LED strip for a mate. Reviewing my shopping cart contents I decide to drop that RGB light strip. I quickly add it to my growing GeeWiz wishlist and then remove it from my cart in one click. Interacting with the shopping cart certainly feels more efficient than many other stores.
On orders above R550 delivery is free, otherwise you're paying R89. All purchases also come with an affinity program where 1% of every rand you spend gets returned to you as GeeBucks which you can spend on the site. You can keep track of your GeeBucks, and also returns, gift cards and every other aspect of your account from a single screen.
Superior service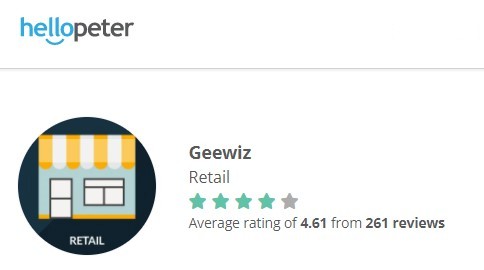 GeeWiz claims to score 4.6 out of 5 stars on the highly credible review site Hellopeter . Around 90% of the comments are so overwhelmingly positive that it looks downright suspicious. So, I checked with some colleagues who are known for their online shopping habits. Sure enough, it all checks out. All my contacts insisted they had had great service and would definitely shop at GeeWiz again.
The shopping experience on GeeWiz is clean, easy, straightforward and intuitive. They have a great tech product selection and even many 'hard-to-find' gadgets available at fantastic prices. Our purchases and fulfilment went off without a hitch, which only solidifies the hundreds of reports of excellent service from hundreds of other very satisfied customers.
from TechRadar - All the latest technology news https://ift.tt/3bgff34
via
IFTTT