A DJ is only as good as their gear. An entertainment venue is nothing without a decent sound system. And even the most insightful keynote i...
A DJ is only as good as their gear. An entertainment venue is nothing without a decent sound system. And even the most insightful keynote is meaningless if nobody can hear it.
Whether you're a corporate presenter, an entertainer, a musician, or a venue manager, audio tech is foundational to your profession.
Whatever sound system you use has to be powerful enough to reach your full audience without sacrificing clarity or quality. It must be compatible with a wide variety of other AV equipment, with a setup process that doesn't involve several hours of troubleshooting. And lastly, it must provide you with granular control over acoustics and volume levels.
Finding a speaker that provides all of this without breaking the bank tends to be extremely challenging. But thanks to audio maker JBL, it just got a great deal easier. The recently-released JBL PRX ONE Column PA not only offers crystal-clear, high-impact sound, it does so with a lightweight, stylish form factor perfect for everything from gig work to permanent installation.
Weighing in at just above 55 pounds and standing a little over two feet tall, the PRX ONE has some impressive tech under the hood. It sports a column array consisting of 12 2.5-inch, high-frequency drivers with copper-capped poles to minimize distortion. This array outputs an impressive 130 dB of full-bandwidth sound, delivered across a consistent area thanks to JBL's proprietary AIM array shading technology, while one-touch ducking keeps speech comprehensible.
The PRX ONE also includes a 12-inch bass-reflex woofer, extending its low-end response to 35 Hz. JBL also hasn't skimped on channel count, with an integrated dual-mode, 7-channel digital mixer that provides full control over both input faders and individual channels. This mixer is further augmented with four high-efficiency, low-noise microphone preamps and two channels of +48v phantom power.
The PRX ONE's Class D amplifier is equally impressive. With a peak of 2,000 watts, the fully-bridged unit is designed with both high-linearity inductors and power factor correction. This allows it to provide superior headroom, low THD, and voltage spike protection.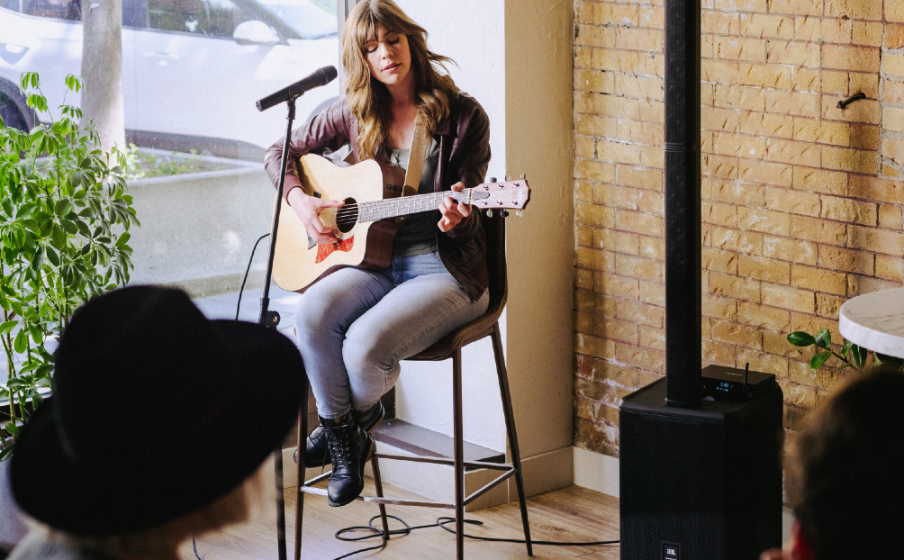 JBL has also built DriveRack technology directly into the PRX ONE, providing unrivaled dynamic control over your sound. More importantly, it does so without requiring you to haul around a cumbersome rack of gear. All you need is the speaker.
Factor in sophisticated crossover management and triple-tier DSP control, and the PRX ONE is every audio engineer's dream. That's not the best part, either. Given its advanced functionality, it would be easy to justify a steep learning curve.
The PRX ONE doesn't suffer from that shortcoming, however.
The unit can be set up in a matter of minutes, and enables seamless speaker expansion and recording via XLR Pass Thru. The speaker's Lexicon Effects Engine makes it easy to add effects such as reverb, delay, and sub synth. And with eight user presets for each function, it also supports effortless instant sound optimization.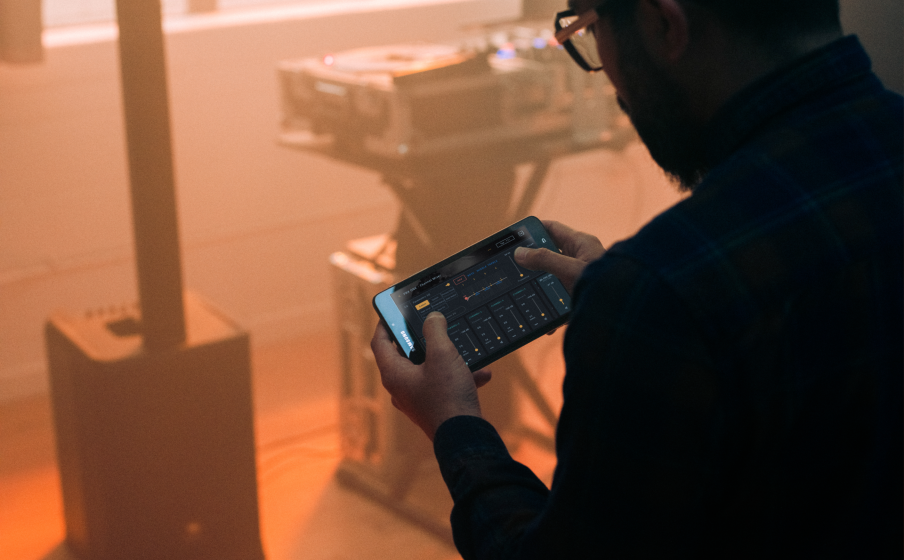 All this functionality is accessible through either the PRX ONE's full-color LCD screen or the JBL Pro Connect companion app, which is capable of managing up to 10 units via Bluetooth 5.0. Available for Android and iOS smartphones and tablets, the app is essentially a professional soundboard directly in the palm of your hand.
With personalized workflows, the ability to control groups of speakers and devices, and app-exclusive features such as snapshots and tap tempo, Pro Connect lets you shape your sound with surgical precision and elevate your stage to entirely new heights.
There was a time when working with audio tech meant having to cart around a full van of gear. With the PRX ONE, JBL has proved beyond any shadow of a doubt that those days are behind us. Whether you're a DJ looking for some new gear, a sound engineer prepping for an important keynote, or a venue manager replacing outdated audio tech, this speaker is the answer.
from TechRadar - All the latest technology news https://ift.tt/3D5k0YZ
via
IFTTT