If you're looking for cheap TV deals, you're in the right place. We've scoured all the best retailers in the UK to bring you th...
If you're looking for cheap TV deals, you're in the right place. We've scoured all the best retailers in the UK to bring you the hottest savings on everything from cheap TVs to more premium displays. That means you can relax with your favourite show in style, and your wallet can breathe a sigh of relief as well.
We've done all the searching, so you can simply browse the TV deals below for a size and price that suits you. That means no more obscure model numbers to look up and no more wondering if you've really got the best TV deal around. We've done all that legwork and brought all the need-to-know information right here.
We've organised all the latest cheap TV deals by size here, but it's worth checking out the prices throughout because you might be surprised how large a display you can get for your cash these days. We've also picked out a TV deal of the week, which represents the best outright value for most people.
That means all of these top brands are competing to offer the best tech for the money, so even if you're on a budget, you can still bag yourself some top-shelf features in a cheap TV. Between their powerful upscaling processors, full smart home integration, and, in some cases, Dolby Atmos support, all these 4K TV deals are fantastic value.
The best cheap smart TV deals in this week's roundup all offer awe-inspiring HDR and streamlined 4K upscaling to make everything shine. It's especially a good time to snag a cheap TV deal because of the upcoming Amazon Prime Day sale, and if you're looking to push the budget, you can also take a look at the best OLED TV prices and deals available right now and
The best TV deal of the week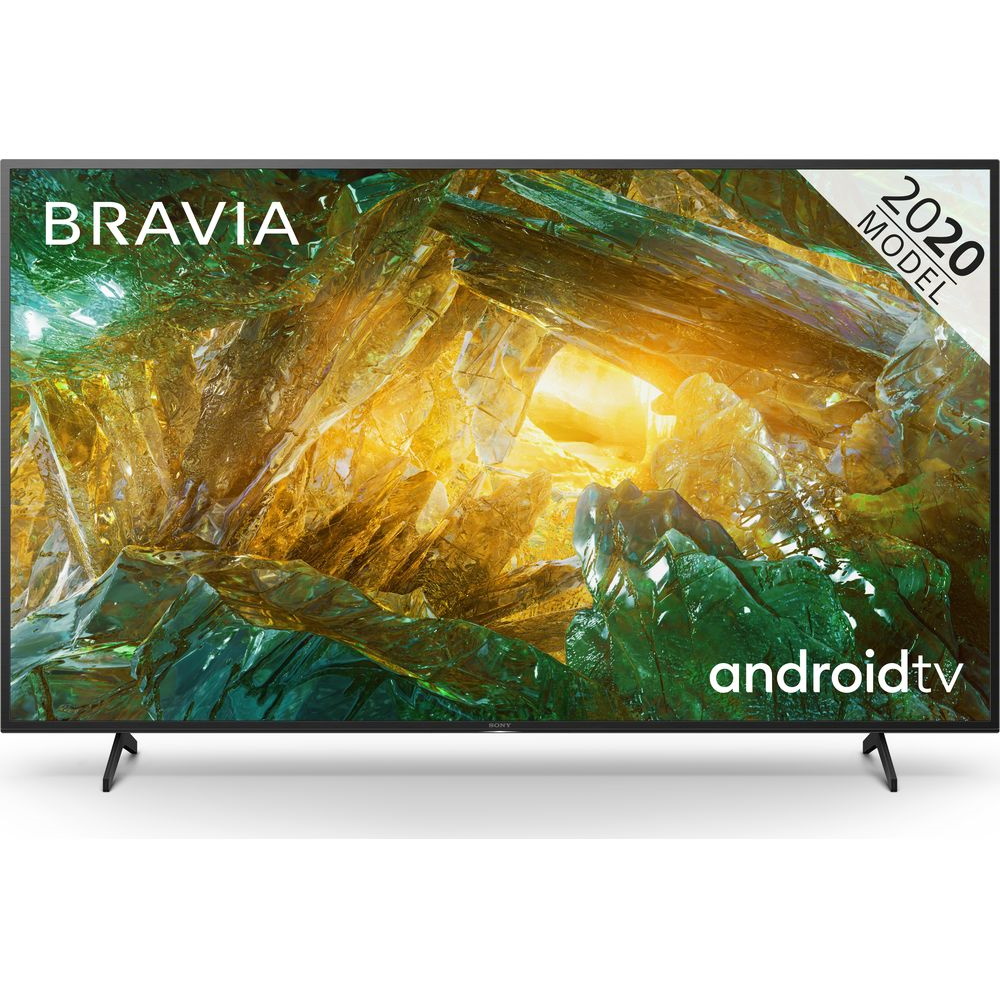 Sony 65-inch 4K Ultra HD Smart TV: £899 £679 at Argos
Save £220 - This Sony 75-inch 4K TV is down to £679 at Argos - its lowest offer yet. The Ultra HD TV features Sony's X Reality Pro, so you'll enjoy a cinema-like picture experience with brilliant colours and sharp contrasts.

The best cheap TV sales available now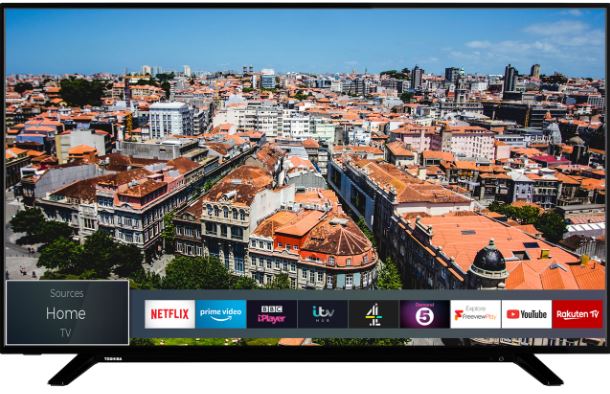 32-49 inch cheap 4K TV deals

JVC LT-43CA890 43-inch HD TV: £329.99 £279 at Currys
Save £50 on this budget HD TV from JVC. You're making do with a 50Hz panel, which is par for the course at this small 43-inch size – but you will get Freeview Play and two HDMI 1.4 ports for basic passthrough from AV hardware and consoles. With JVC's Smart Platform tech you'll be all set for Netflix, Prime Video, and iPlayer too.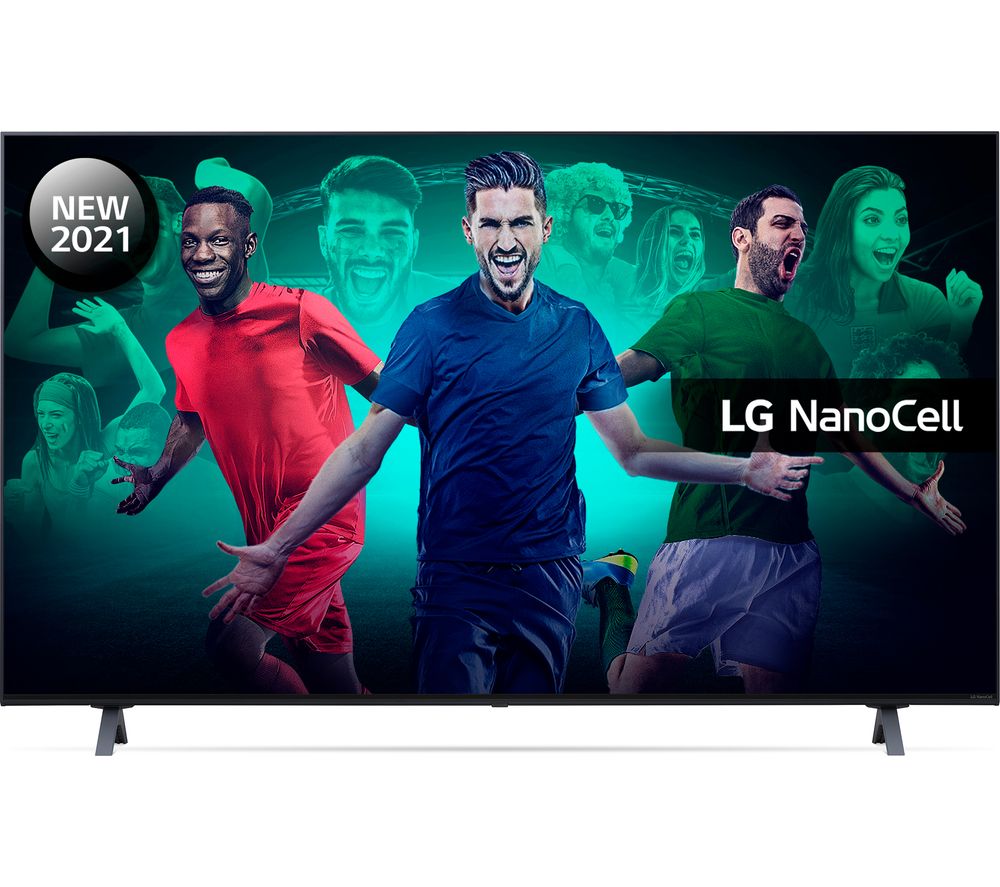 LG NANO756PA 43-inch Smart 4K Ultra HD TV: £549 £429 at Currys
Save £120 - You can score a massive £120 discount on this stunning LG 43-inch 4K TV. You're getting brilliant colours thanks to the NanoCell technology and stream from Freeview Play, Netflix, Disney+ and more with the webOS smart platform/

Sony Bravia XH80 43-inch 4K TV: £579 £518 at Currys
Save £61 - A £61 discount is bringing this Sony Bravia 43-inch TV down below £600 this week. That's a great price as you're getting Dolby Vision HDR, a suite of smart catch-up services, and 400Hz fluid motion, which will give your pictures a better look through panning scenes and nature programming.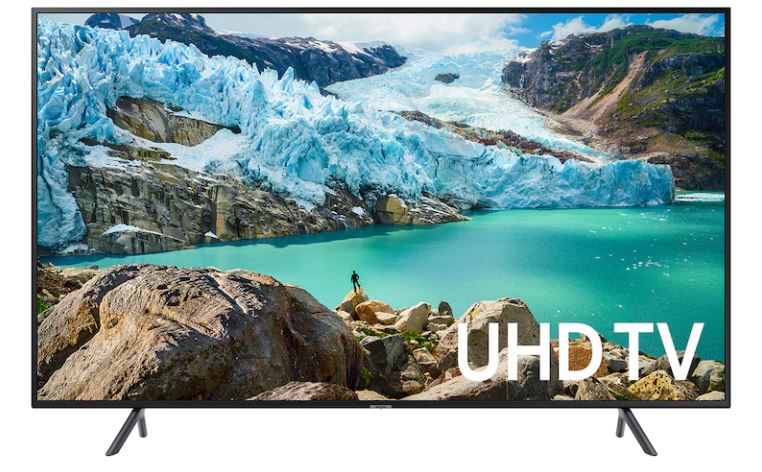 50-59 inch 4K TV deals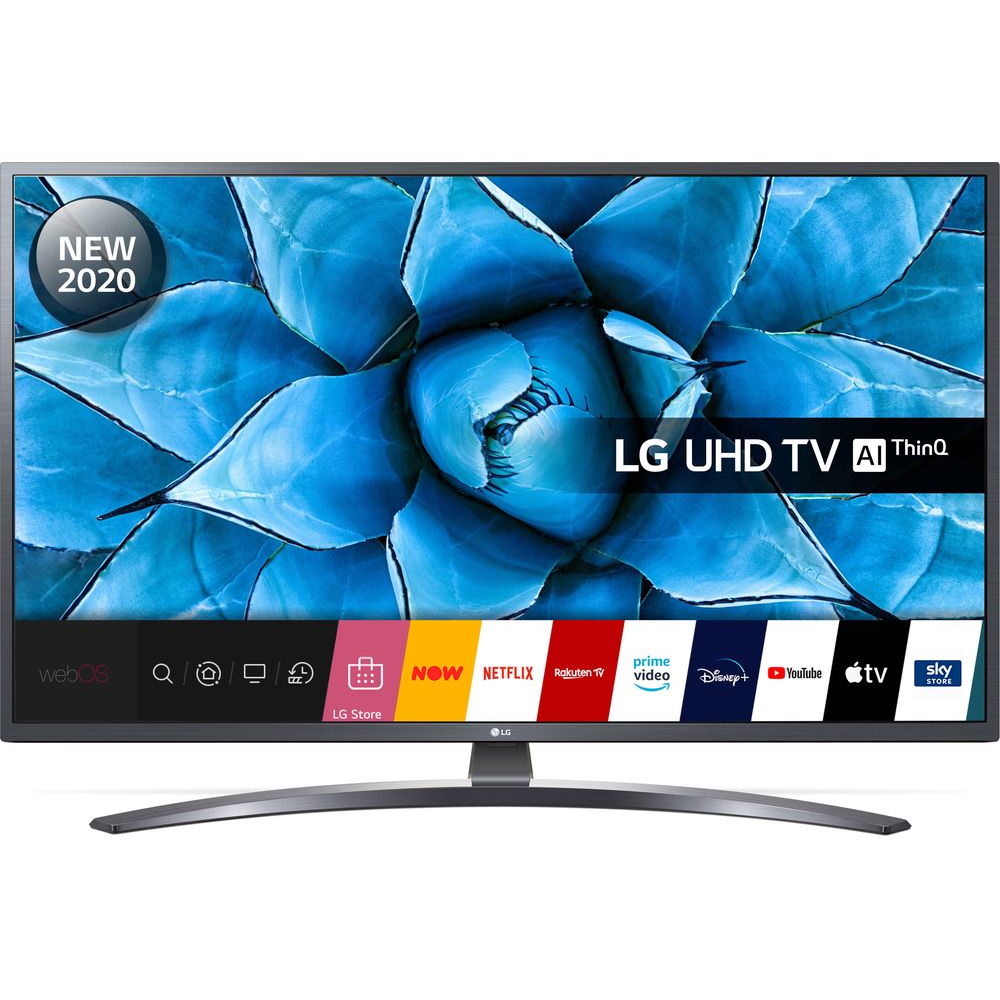 LG 55-inch Smart 4K Ultra HD TV: £599 £445 at AO
Save £154 - An incredible price for a feature-packed 4K TV, AO has this LG 55-inch set on sale for £445. The 4K UHD TV delivers a stunning picture with bright, bold colors, and the ThinQ AI technology allows you to turn your TV into a smart home hub.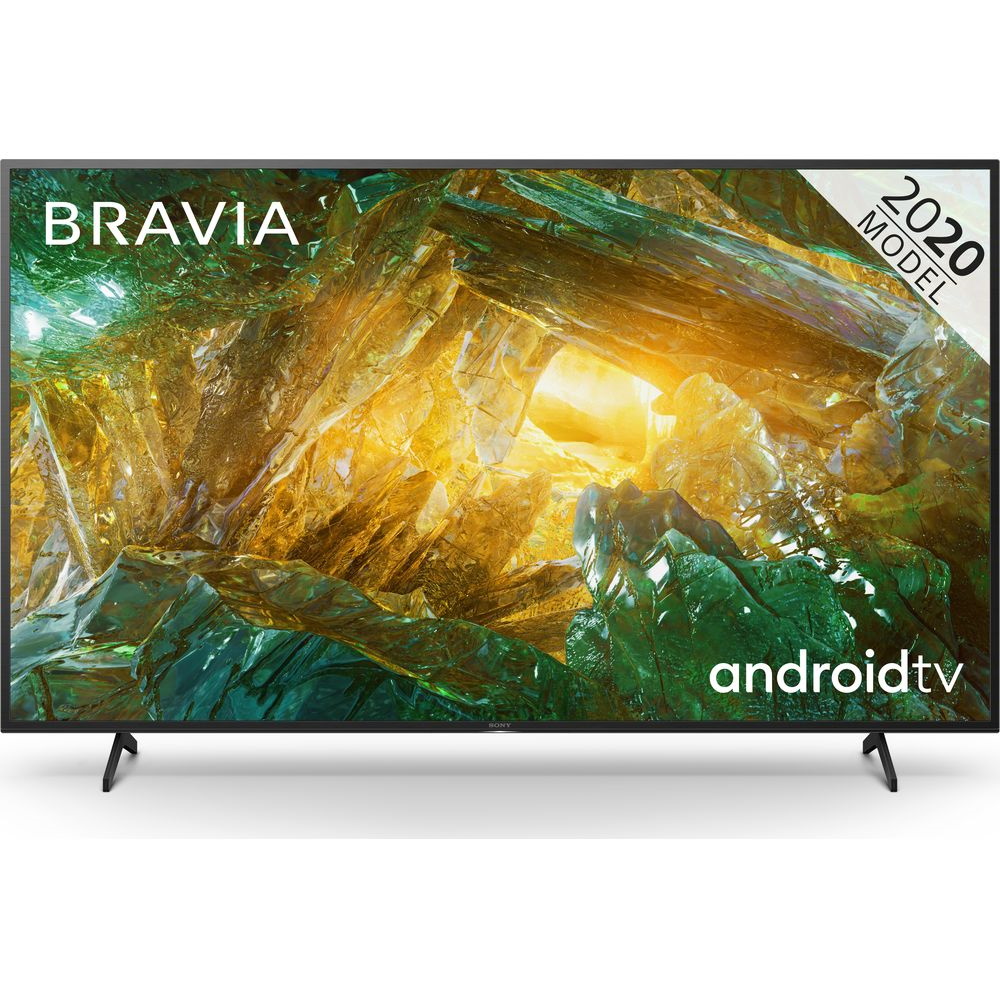 Sony Bravia KD55XH8096BU 49-inch UHD HDR 4K TV: £649 £528 at Currys
Save £121 - We've seen this Sony Bravia going for as much as £599 before, which makes this £529 sales price all the more impressive. There's some serious tech packed in behind the 49-inch display as well, with Motionflow XR 400 Hz tech and an X1 processor making every film or game shine.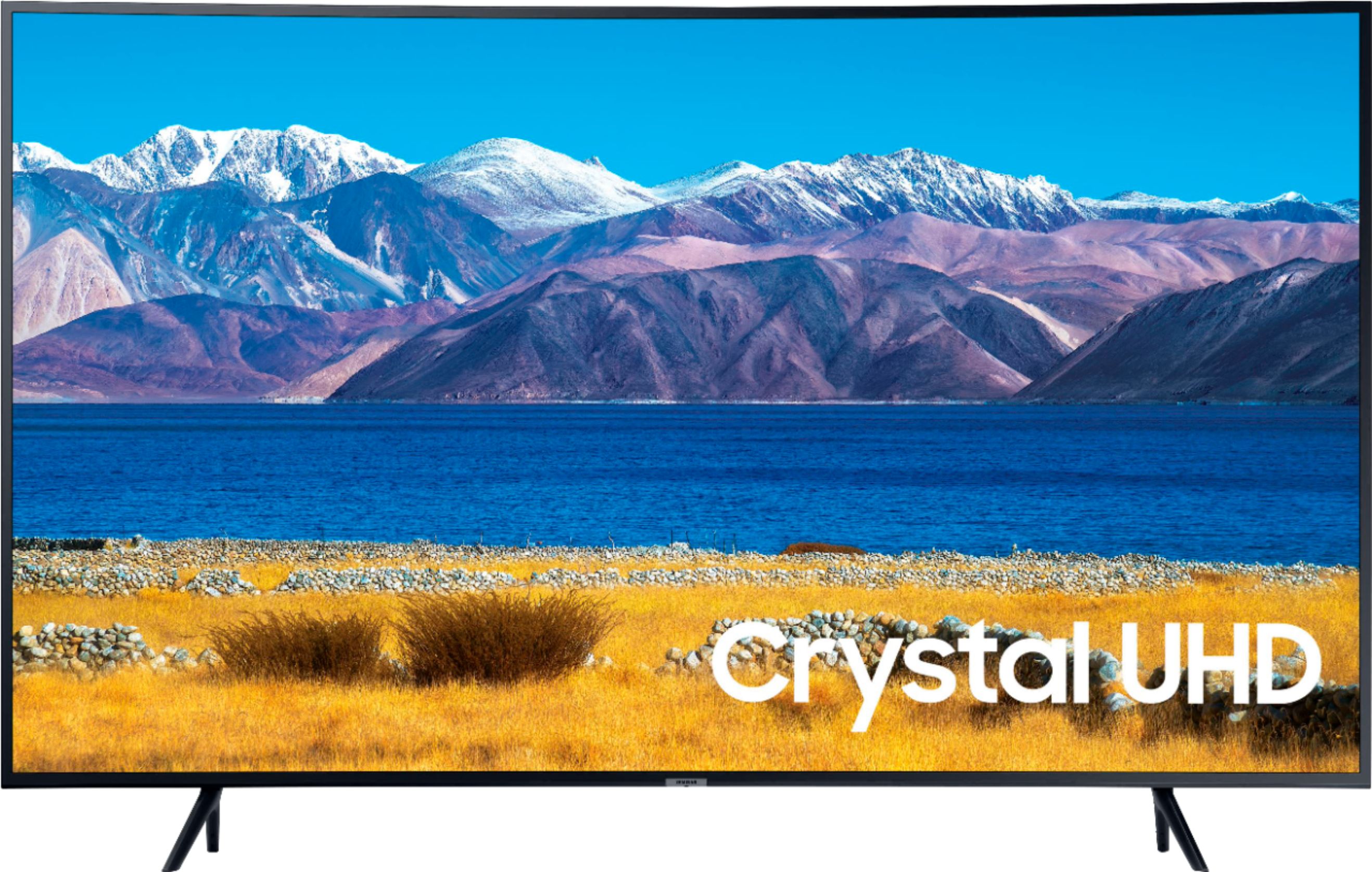 Samsung TU8300 55-inch Crystal Curved UHD 4K TV: £699 £549 at Very
Save £150 - The Samsung TU8300 55-inch 4K TV is £150 off at Very right now. This Samsung set features a curved screen for an immersive experience and a stunning 55-inch crystal display that delivers pure colors and sharp contrasts.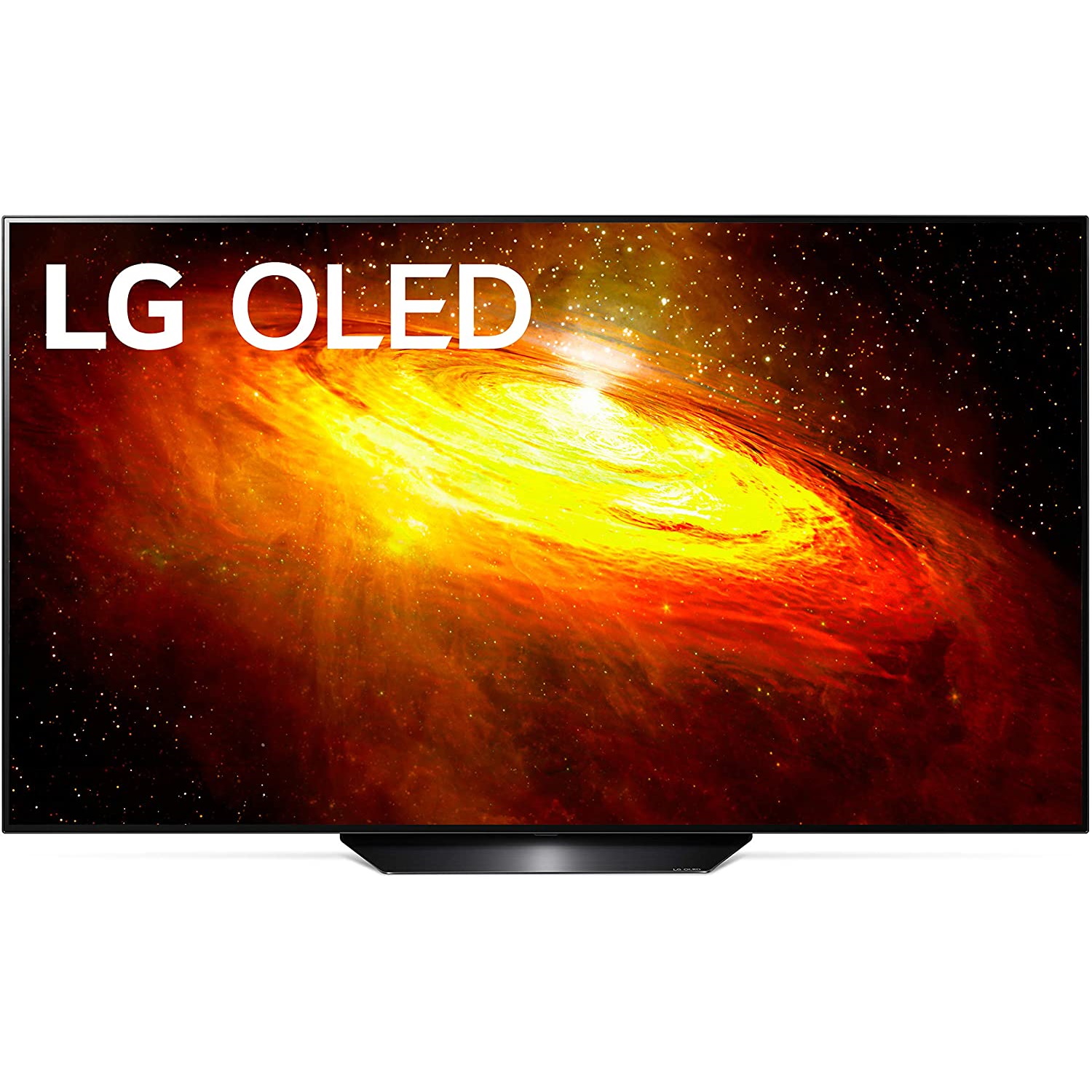 LG BX 55-inch OLED TV: £1,299 £1099 at Argos
Save £200 - Get the flagship size on this bargain OLED TV at Argos right now. With deep blacks and an infinite contrast ratio – as well as the webOS smart platform – it's a great centerpiece TV for your home. It comes with support for Dolby Atmos audio too.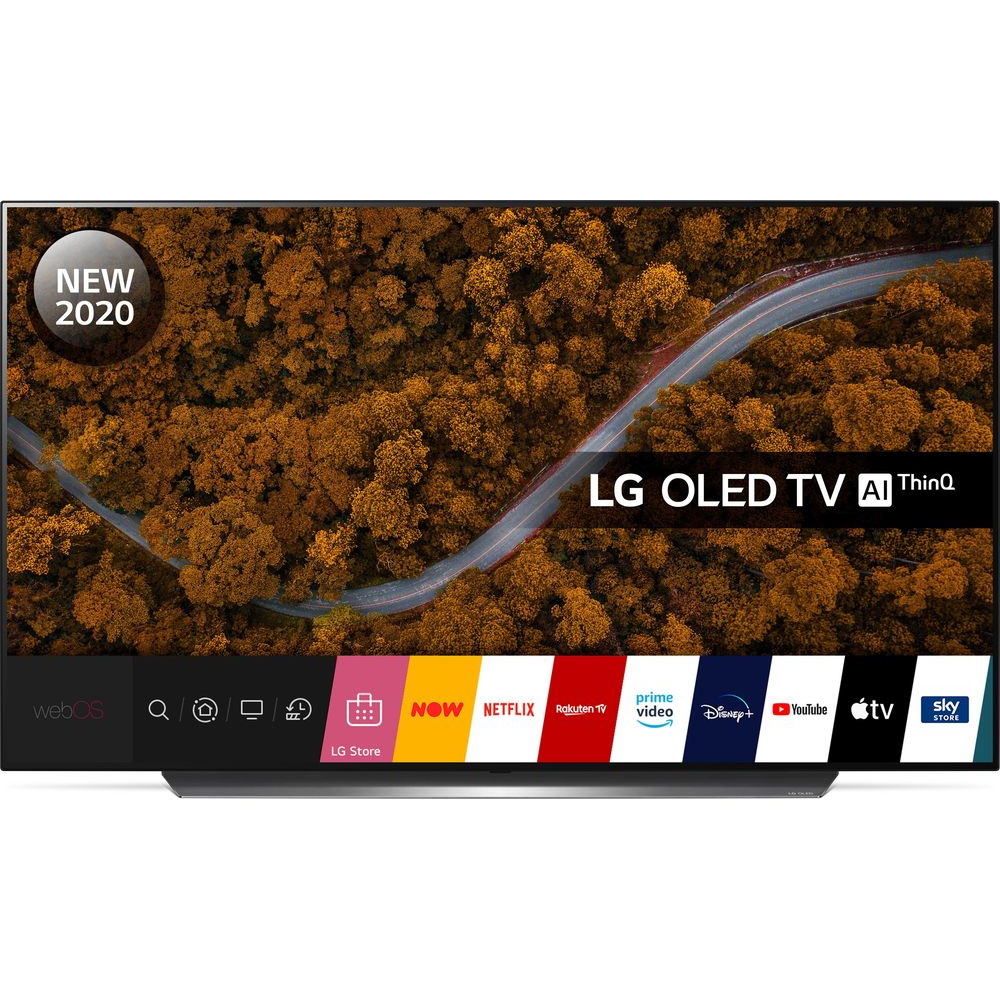 LG CX OLED 55-inch OLED TV: £1,399 £1,199 at Argos
Save £200 - Argos has an impressive £200 discount on this LG CX OLED TV. Packing an OLED panel, 4K resolution, and Dolby Vision / Atmos support, it's one of our absolute favorite TVs on sale right now. Plus, there's HDMI 2.1 in here, which means you're set up for next-gen gaming as well.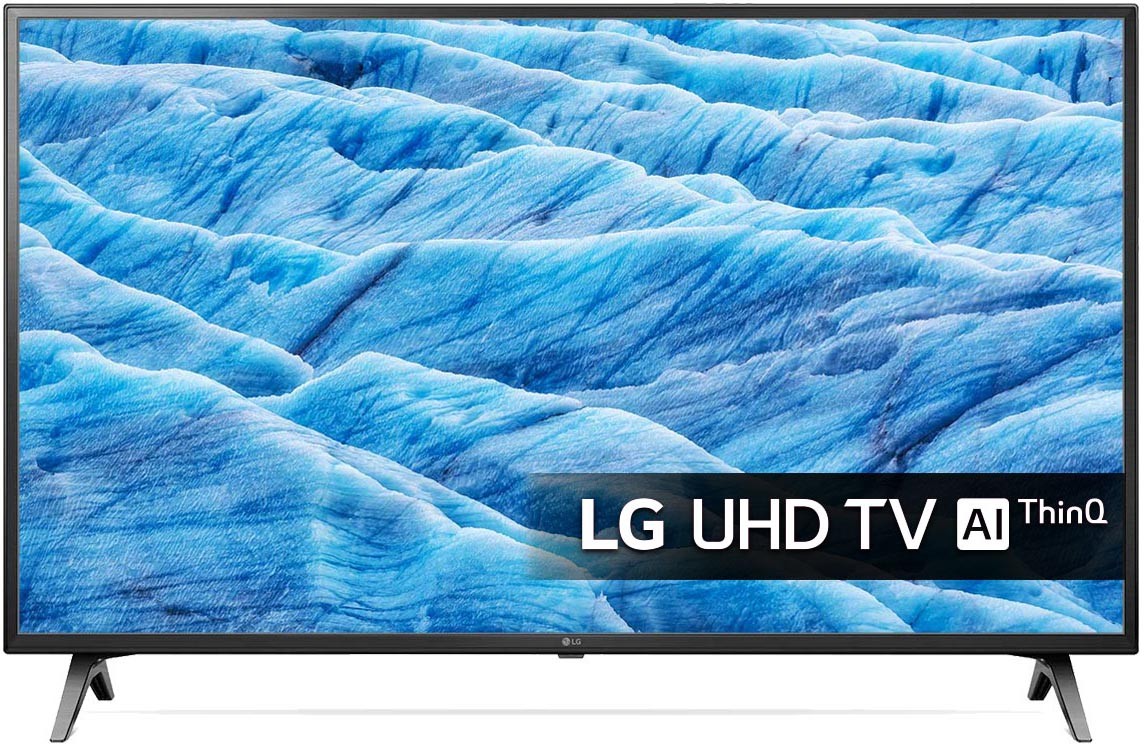 60-85 inch 4K TV deals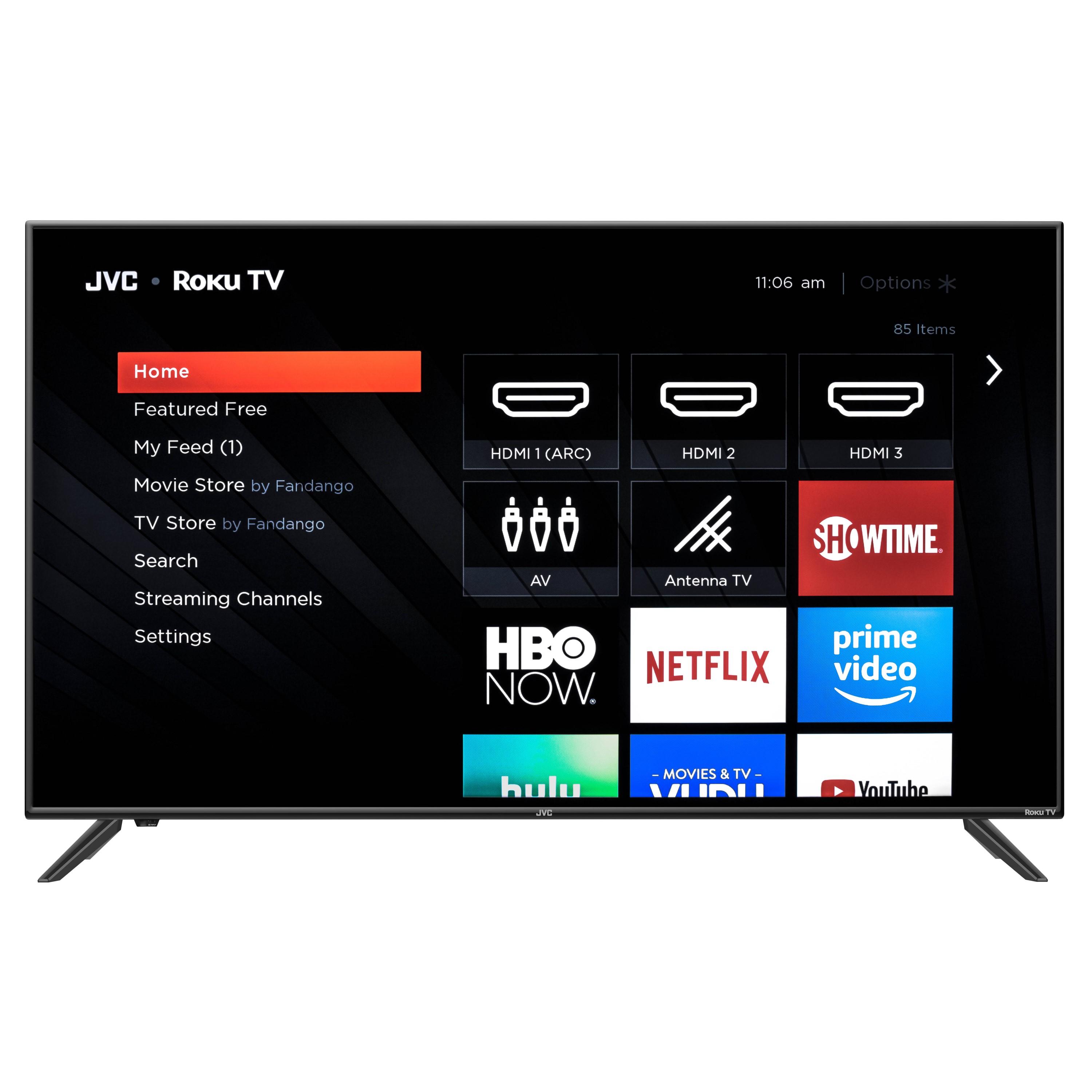 JVC 65-inch Smart 4K Ultra HD Fire TV: £649.99 £579.99 at Currys
Save £70 - Currys has this budget JVC 65-inch 4K TV on sale for just £579.99. The smart set has the Fire OS so you can easily stream content from apps like Netflix, Hulu, Disney Plus, and more from the home screen of your TV.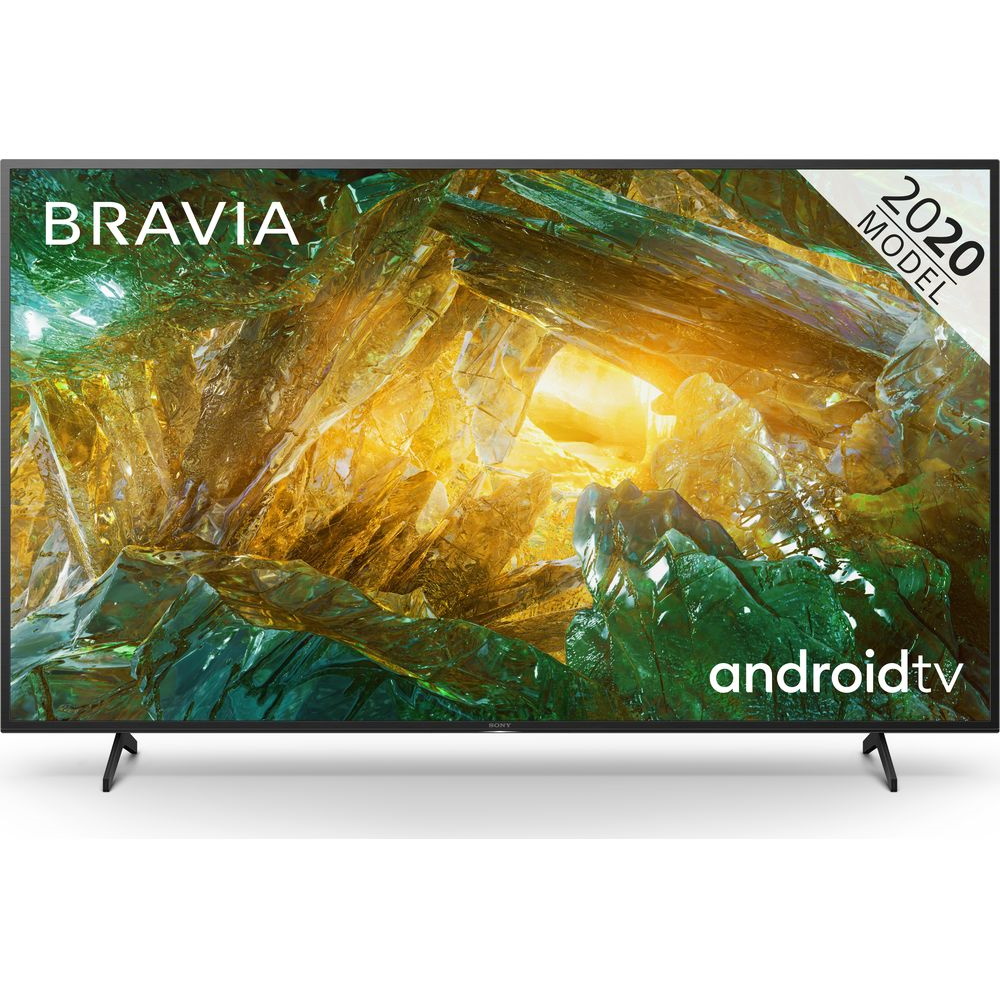 Sony 65-inch 4K Ultra HD Smart TV: £899 £679 at Argos
Save £220 - This Sony 75-inch 4K TV is down to £679 at Argos - its lowest offer yet. The Ultra HD TV features Sony's X Reality Pro, so you'll enjoy a cinema-like picture experience with brilliant colours and sharp contrasts.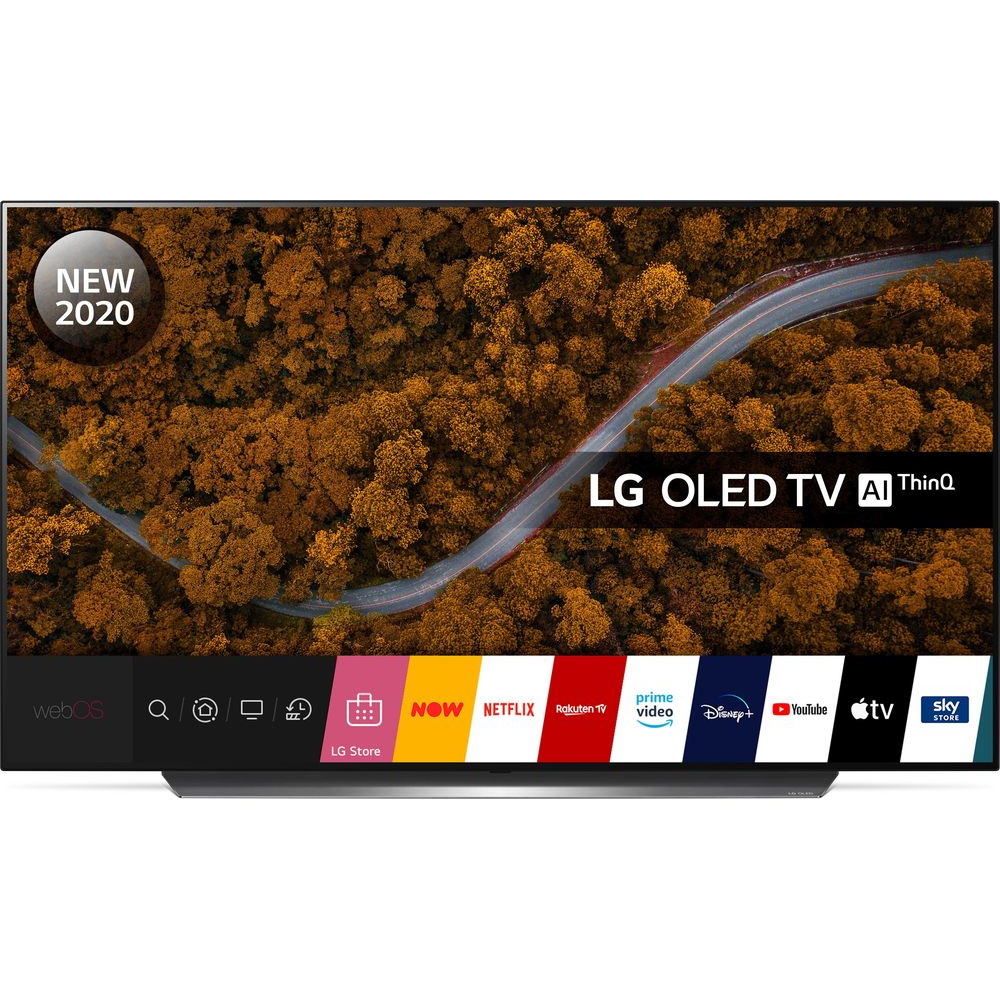 LG CX5LB 65-inch 4K UHD Smart OLED TV: £1999 £1667 at Very
Save £332 - Very has an impressive £332 discount on this premium LG OLED TV. The 65-inch set delivers a cinema-like picture experience with brilliant colours and sharp contrasts thanks to the powerful a9 Gen 3 Processor and Dolby Vision HDR.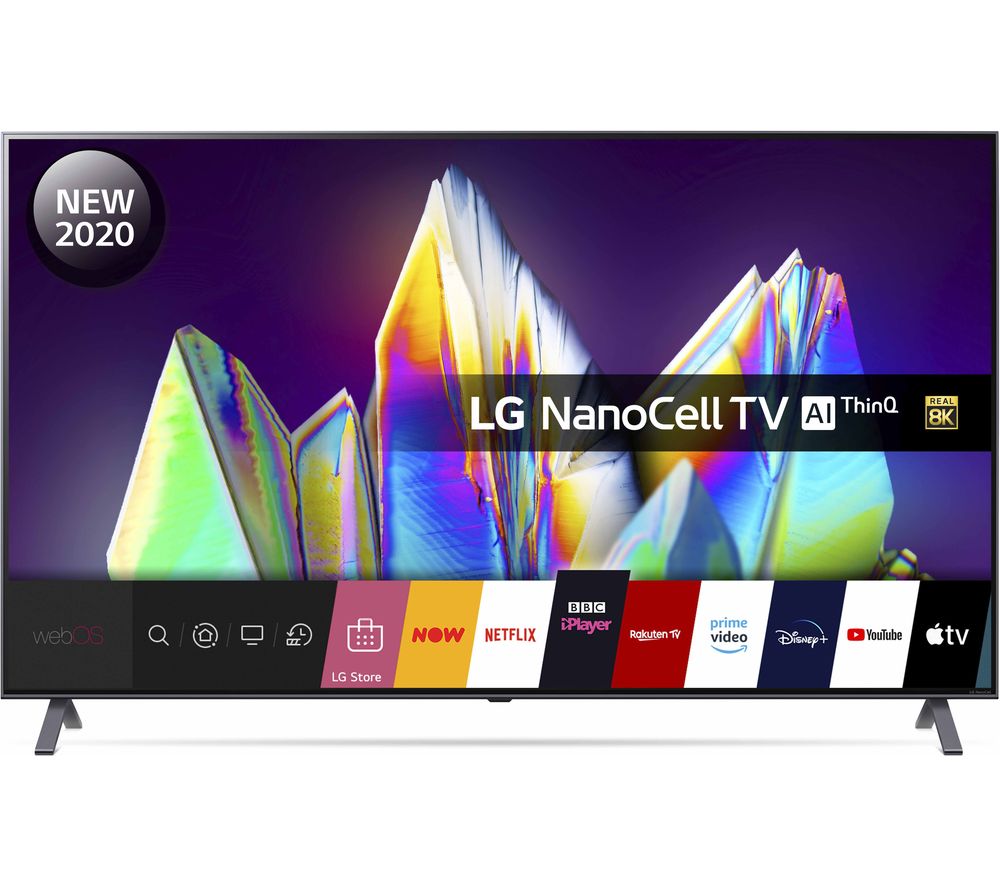 LG NANO996NA 65-inch Smart 8K UHD TV: £2,699 £1,799 at Currys
Save £900 - You can score a massive £900 discount on this LG NanoCell 65-inch TV. This premium 8K NanoCell display delivers a cinema-like picture experience and works with the Google Assistant and Amazon Alexa for hands-free control.


Samsung The Frame 2020 65-inch 4K QLED TV: £1,999 £1,799 was at Currys
Save £200 – Score $200 off this stunning 65-inch model of Samsung's The Frame TV. With Art Mode for displaying artworks and photography, customizable bezels, and a QLED display, this is a TV for those who think form should match the picture. Includes HDR10+ too.
More cheap TV sales from your favourite retailers
Not found the right cheap TV today? Or maybe you'd prefer to directly browse the offers at your favourite retailers instead of our highlights of the best smart TV deals? We're updating this page on a regular basis, so you may have better luck another day. If you want to take a look for yourself now though, here are the direct links to a the full collection of TV sales at multiple stores.
Large screen smart TV deals
If you're after larger smart TV deals, we should warn you, they don't come cheap. However, if you're after 65 to 85-inch TVs- we'd recommend heading over to John Lewis, Currys and Amazon as they seem to stock more models than most UK retailers.
If you'd like a headstart on some of the very finest TVs money can buy, be sure to take a look at our guides for the best 55-inch TV or if you're going large we've got the best 65-inch TV models covered too.
How to tell if cheap TVs are worth it
Cheap TVs can often wow with price tags but disappoint once they're at home and plugged in, however there are ways to find 4K TV deals that bring premium experiences down to lower price ranges. Sacrificing a few features you won't use to prioritise the ones you will is an easy way to get started, but finding that perfect mix might prove difficult.
On the other hand, even displays costing between £300 and £400 are often considered to be cheap TVs, so you'll want to make sure you're getting your money's worth with your new setup. That's where these TV deals come in handy - you can easily get features well above your price range included in your new cheap smart TV if you know when and where to deal hunt.
Nowadays, you'll want to be picking up a 4K TV if you're looking to spend within this price range. Straight HD and HD-ready TV deals are still kicking around some retailers and, for the price you're paying for the previous wave of technology, you could well be picking up a 4K display instead. As the price scale rises, you'll be picking up higher pixel density, better colour differentiation, deeper dynamic range, and better upscaling from pricier units. It's worth checking out the various display specifications to make sure your cheap TV matches up to what others are offering at that particular price point.
Or, you could let us do all of that for you with the 4K TV deals listed here.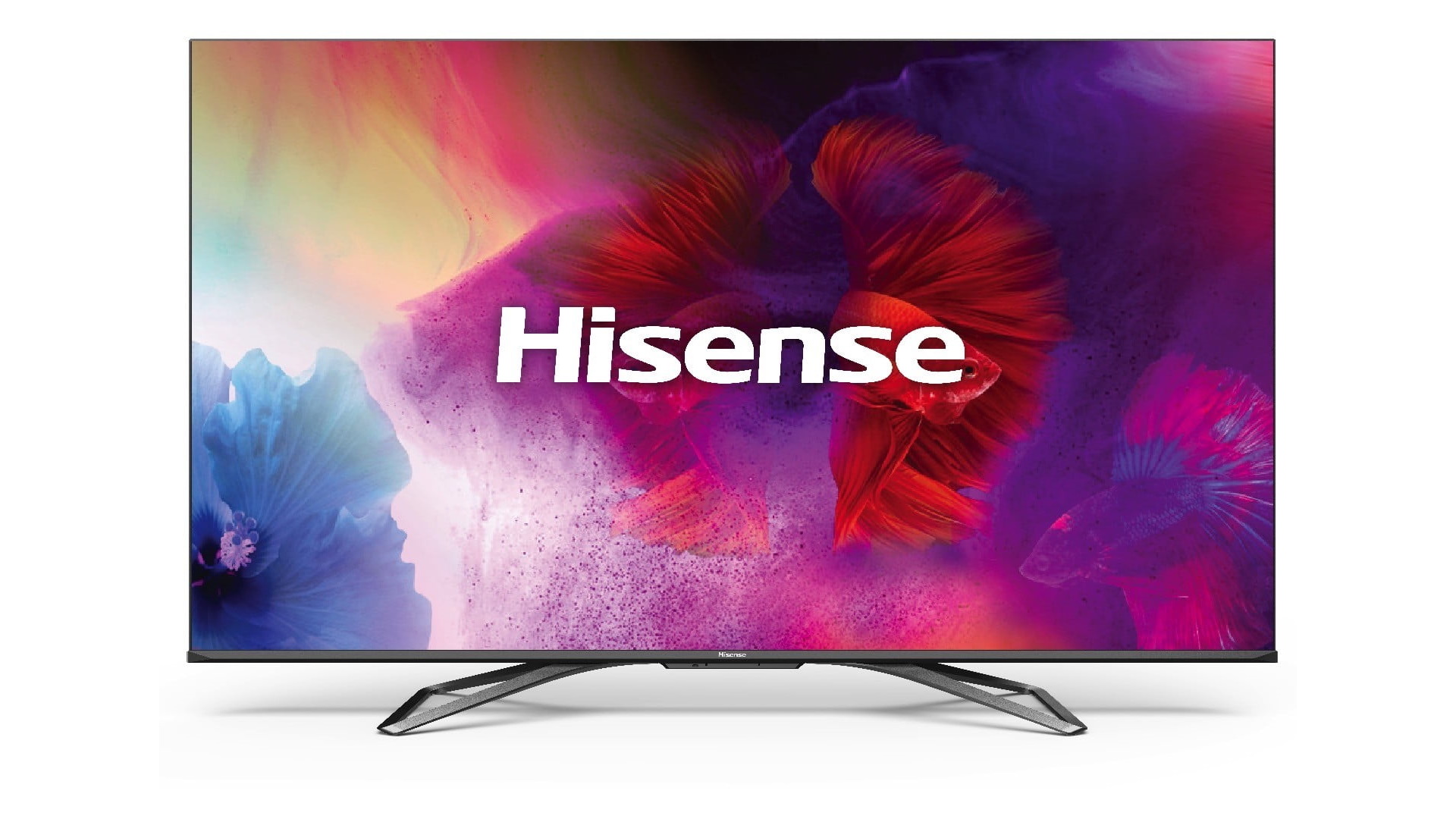 Are 4K TV deals getting cheaper?
As the technology progresses, and even leaps into the world of 8K, 4K TV deals are getting cheaper and cheaper, meaning more households than ever are able to afford premium displays like the ones highlighted here. Not only does that show just how cheap these 4K TV deals have become in recent years, but it also means there's more content being made to be displayed on these 4K TVs available as well. So, not only are these sets getting cheaper, but there's also plenty more to watch on them as well.
How to find the best TV deals
We've found that the best TV deals usually come from a few retailers in particular - Very regularly discounts their cheaper models, Currys holds excellent prices on Philips Ambilight displays, and John Lewis can offer up invaluable peace of mind with their extensive warranty guarantees.
So, you know where to shop but if you're not seeing any particularly enticing offers -you might be searching at the wrong time. The best TV deals are usually between November and January, when Black Friday and holiday sales are discounting premium displays left and right. However, you'll also find the summer sales fruitful as well.
What to look for in smart TV deals
The vast majority of TV deals on offer right now will offer Smart TV functionality. It's now become the norm for your TV to offer at least a limited selection of streaming and on demand apps, but the quality of this experience will vary between models. Cheap smart TVs will typically send you home with preset apps like Netflix, YouTube, BBC iPlayer, All 4, and UK TV Play among other everyday streamers.
However, if you spend a little more you'll start finding Alexa compatibility, more niche app options like Disney Plus, CrunchyRoll, and NowTV, and a faster, slicker operating system. You'll find more options for connecting extra services on more premium smart TV deals.
Need something to watch on your new 4K TV? Check out the latest Amazon Fire Stick prices and deals, or shop the cheapest Roku prices and sales available now.
from TechRadar - All the latest technology news https://ift.tt/3nWsg6H
via
IFTTT