Amazon is developing a live-action Spider-Man Noir TV show for Prime Video, according to Variety . The series, which is said to be in earl...
Amazon is developing a live-action Spider-Man Noir TV show for Prime Video, according to Variety.
The series, which is said to be in early development, is the second Spider-Man live-action project that's in the works for Prime Video. The as-yet-untitled production will be set in 1930s New York and follow a more grizzled, older, and world-weary vigilante than casual fans have been used to.
Curiously, the series' protagonist won't be a Peter Parker variant. In the comics, Spider-Man Noir is another universe's version of the Peter Parker fans know and love. However, a source close to the project claims that Peter Parker won't be the show's main character.
Oren Uziel (The Lost City, 22 Jump Street) will write and executively produce Spider-Man Noir. Phil Lord, Chris Miller, and Amy Pascal – all of whom are involved in Sony's Spider-Verse project to various degrees – will also executively produce the show.
There's no word on whether Nicolas Cage, who voiced Spider-Man Noir in 2018's award-winning animated feature Spider-Man: Into the Spider-Verse, will portray the character in Amazon's TV show. Another option available to Amazon could be Milo Ventimiglia, who voiced the character in the Ultimate Spider-Man animated series. TechRadar has reached out to Amazon for comment and will report back if we learn anything new.
Spider-Man Noir's TV show comes three months after Amazon and Sony announced another Spider-Man spin-off series for Prime Video. Dubbed Silk: Secret Society, this project will star Cindy Moon's superpowered individual and is believed to be an expansion of Sony's Spider-Man Cinematic Universe. Silk: Secret Society will launch on Prime Video internationally and MGM Plus in the US. Angela Kang is already in place as its showrunner.
Analysis: an entangled web of crossovers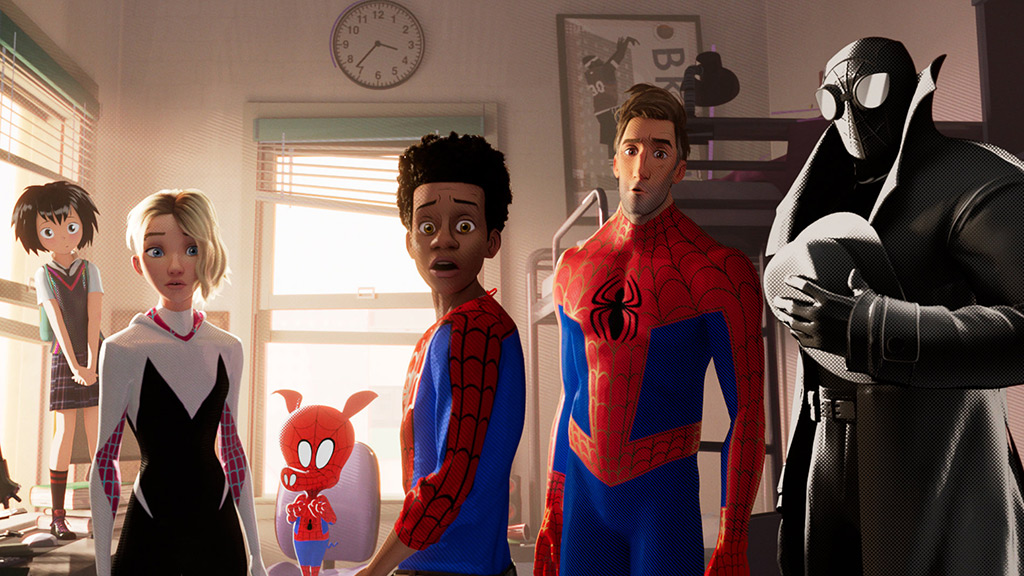 Amazon's desire to create its own Spider-Verse is all the more curious when you consider the sheer amount of Spider-Man content (live-action and animation) that's in development.
Currently, Sony Pictures holds the rights to over 900 Spider-Man characters, including the webslinger's appearances in the Marvel Cinematic Universe (MCU). Sony has also been hard at work developing its own Spider-Man-style multiverse – commonly referred to the Sony Spider-Man Universe (SSU) – which houses projects like Venom, Morbius, and forthcoming animated sequel Spider-Man: Across the Spider-Verse. Add in Tom Holland's Peter Parker featuring in multiple MCU movies, and the addition of a third Spider-Verse on Prime Video is only going to complicate matters further.
However, with the SSU set to build on Into the Spider-Verse's multiversal exploration with its forthcoming Madame Web movie, it's possible that this Spider-Man Noir show will tie into Sony's overall plan for a much bigger Spider-Man multiverse. Alternatively, Sony could keep some of Amazon's Spider-Man projects separate, particularly if it plans on using the likes of Silk and Spider-Man Noir in its own multiverse.
Regardless of how Spider-Man Noir's TV series fits into the SSU, there's plenty more Spidey content on the way. Spider-Man spin-off movies, such as Kraven the Hunter and Venom 3, are also coming to theaters in the next few years. Meanwhile, a fourth Spider-Man MCU film is reportedly being created ahead of a June 2024 release, though it's unclear if there's any truth to that potential launch date.
For more Prime Video and Spider-Man content, read up on the best Prime Video shows and best Prime Video movies. Additionally, read our Spider-Man movies ranked article, or find out how to watch the Marvel movies in order.
from TechRadar - All the latest technology news https://ift.tt/3HFpqTu
via
IFTTT