Ever since the launch of the Apple AirPods Max , we've been wondering what a potential follow-up AirPods Max 2 could feature. The tech ...
Ever since the launch of the Apple AirPods Max, we've been wondering what a potential follow-up AirPods Max 2 could feature. The tech giant is almost certain to release a new version of its premium wireless headphones, we just don't know when as of yet.
Rumored AirPods Max 2 features
- No firm release date
- Touch controls
- No digital crown this time
- Support for lossless audio
The Apple AirPods Max headphones are Apple's most premium wireless headphones and offer listeners a superb audio experience - at an eye-watering price - something we suspect will also be the case for a prospective AirPods Max 2.
We may not have to wait all that long for news on the AirPods Max 2. An Apple event is taking place on March 8, 2022, where the iPhone SE 3 and iPad Air 5 are also tipped to be making an appearance. While the event's existence is up in the air, and an AirPods Max 2 showing is not a guarantee, it'll be worth keeping an eye on Apple news over the next few weeks. In any case, you should certainly keep an eye out for the AirPods Pro 2.
Right now, though, because we know so little about the Apple AirPods Max 2, we'll instead run through the features we hope they'll incorporate and give our price and release date predictions. Scroll down and check those out while we wait for leaks, rumors, and any official updates.
AirPods Max 2 release date prediction
We don't yet have a release date for the AirPods Max 2, and most likely we won't get a new iteration for at least another year. There's the slimmest of slim chances they could be shown off at Apple's Spring event on March 8, but we won't be holding our breath.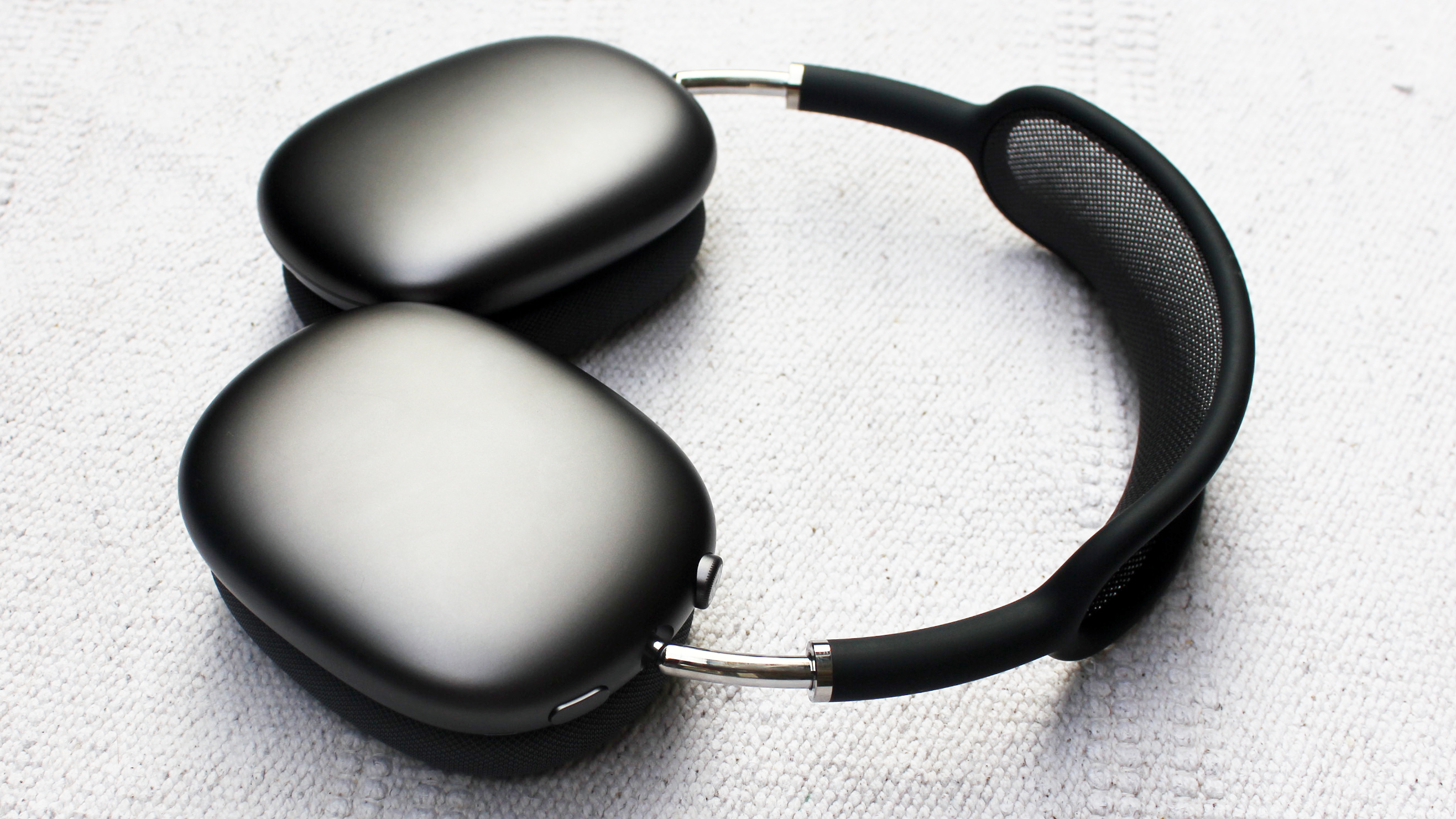 The main reason we expect that the AirPods Max 2 are so long from release is that the only rumor we have heard so far is that they aren't currently in development (via SlashGear). That could mean we won't see official news of the AirPods Max 2 until later in 2022 or even beyond.
Unfortunately, new AirPods iterations don't seem to follow any kind of release pattern either, so it's difficult to rely on previous AirPods release dates to clue us in on a potential AirPods Max 2 launch.
The first-generation AirPods Max launched in December, 2020, meaning that if Apple wanted to stick to that release window for future AirPods Max models, the very earliest we'll see the AirPods Max 2 would be December, 2022. But it's important to note that's purely speculative, and we could see the headphones launch before or after the end of the year.
AirPods Max 2 price prediction
We don't know an official price point that the AirPods Max 2 headphones will hit retail at, but given the originals launched at $549 / £549 / AU$899 it's easy to expect that the AirPods Max 2 will come in at a similarly expensive price point, if not more so.
The AirPods Max are getting a bit long in the tooth at this point, so you can often find them discounted to around $100 / £100 off retail price, but even then you're still looking at an exceptionally premium price that's even above most of the best wireless headphones out there.
We'll have to wait and see what strategy Apple adopts, but we hope they aim the AirPods Max 2 headphones at a slightly more budget audience.
AirPods Max 2 rumors
If the AirPods Max 2 are in development, then Apple has done a phenomenal job of keeping details and leaks to an absolute minimum. As such, there's precious little details to divulge at present. While unlikely, it's possible we'll get at least a tease for the AirPods Max 2 at the rumored March 8 Apple event. But until then, any and all details are up for speculation at best. Here's all the rumors we were able to find about the AirPods Max 2 so far.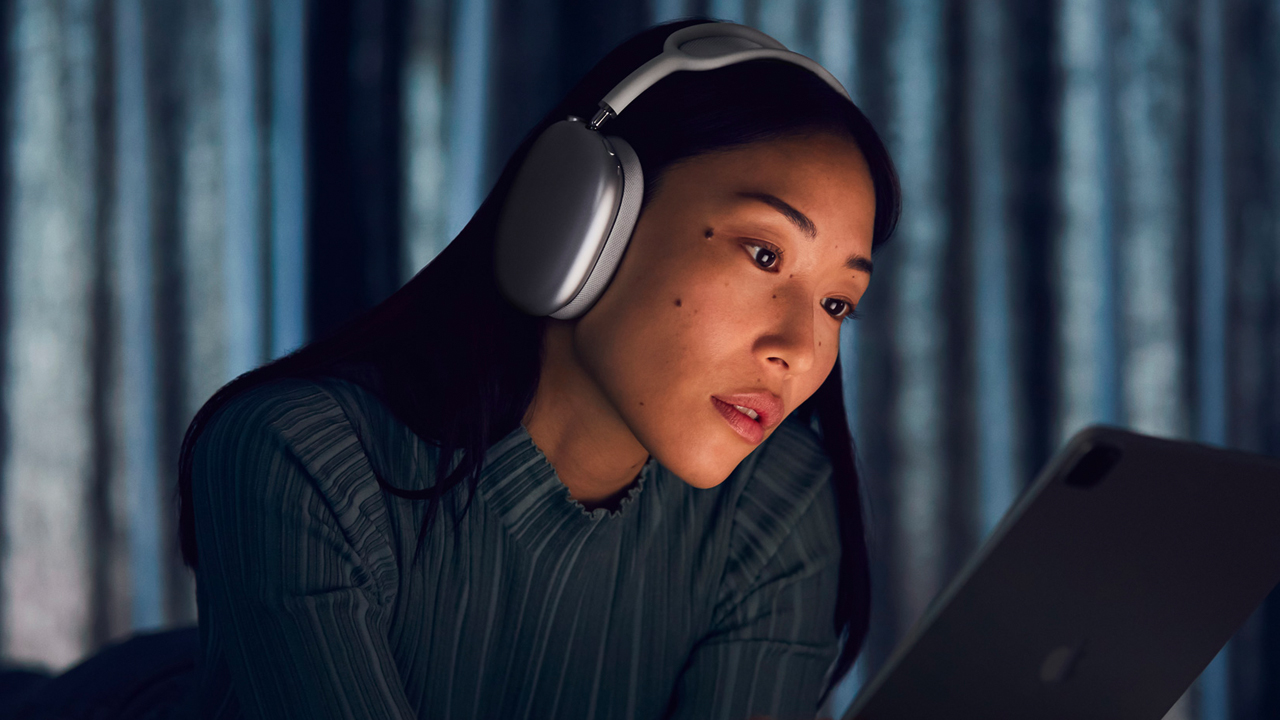 Touch controls?
A patent discovered by Patently Apple suggests that Apple is working on touch control functionality for the AirPods Max. The patent, published in early February, 2022, shows that touch controls could be present on future devices, though it's not clear if this pertains to a potential AirPods Max 2 or an updated AirPods Max model.
The patent mentions the act of "processing gestures on a touch-sensitive surface," displaying a diagram of an example of this tech. Furthermore, the digital crown featured on the AirPods Max appears to be absent in the patent's diagrams, potentially hinting that a future AirPods Max model could eschew it entirely in favor of bespoke touch controls.
Lossless audio
Another patent spotted by Patently Apple suggests that Apple could be working on new optical audio transmission technology for the AirPods Pro. The vital part to understand here is that this could mean that the so-called AirPods Pro 2 could eschew Bluetooth connectivity entirely in favor of lossless audio support.
While this isn't a guaranteed feature for the AirPods Max 2, we have to imagine that a potential follow-up model could feature this same tech. After all, if the AirPods Pro 2 can manage to include this tech, there's no reason why a pair of over-ear headphones couldn't feature the same lossless audio support.
AirPods Max 2: what we'd like to see
A price cut
While a huge price reduction seems unlikely, the AirPods Max are unnecessarily expensive and a follow-up device needs to be much cheaper. The launch price of the original AirPods Max was $549 / £549 / AU$899 around $200 / £200 / AU$350 more than the launch price of the Sony WH-1000XM4 wireless headphones - the best headphones we've ever reviewed.
While we feel Apple is likely to launch an AirPods Max 2 at around the same price, we hope it takes a look at the competition and tries a more competitive pricing strategy.
A 3.5mm audio port
One large design issue we had with the AirPods Max was their lack of a 3.5mm audio port; if want to use them with a mic or enjoy a wired connection you'll need to shell out on a USB-C to 3.5mm audio port adaptor. This should be a fairly simple issue to resolve on the AirPods Max 2 by just adding one, but after Apple removed the 3.5mm audio port on its iPhones there's no telling if it'll make a comeback in its headphones.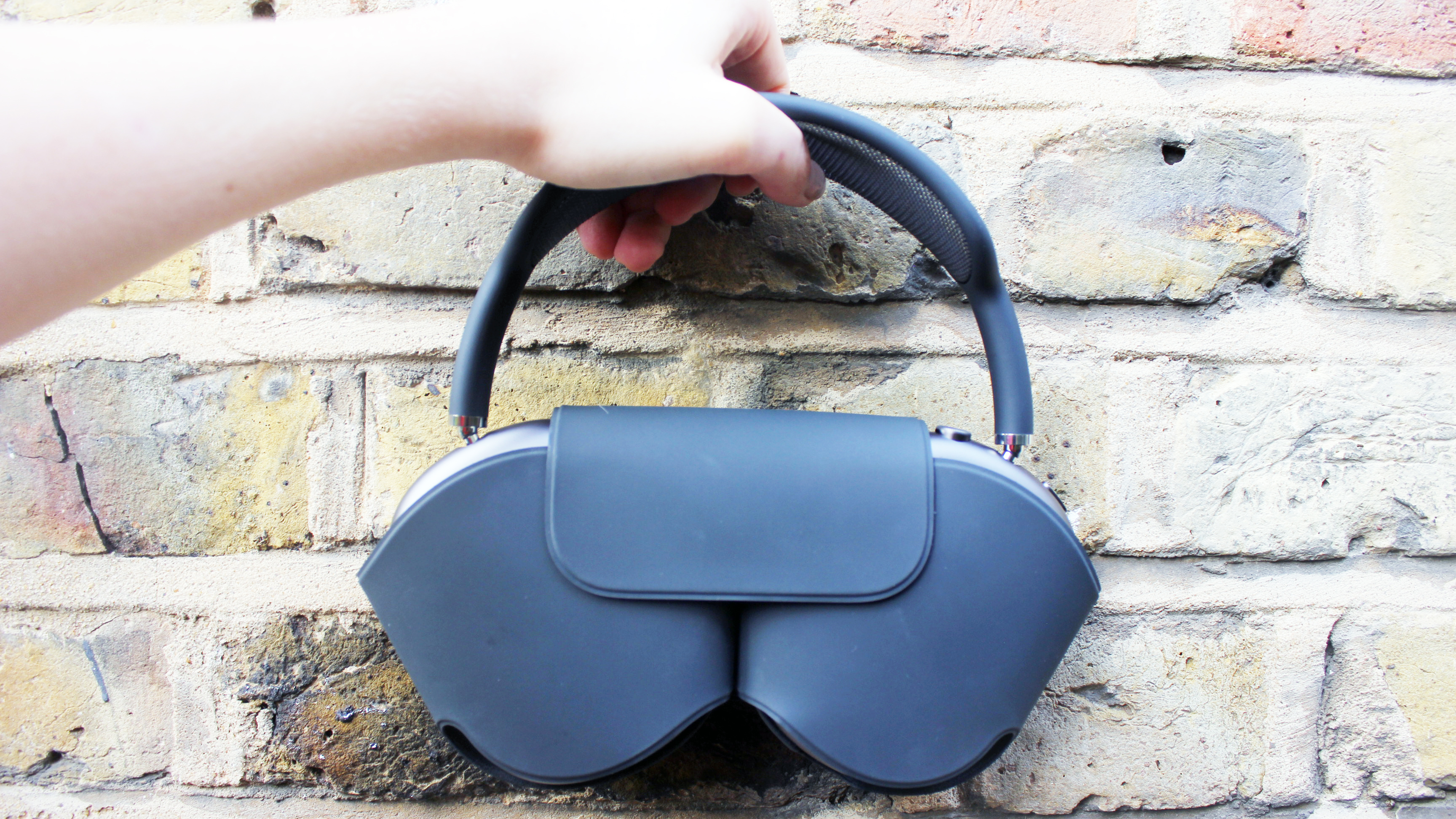 Improved support on Android
If you weren't already tied into the Apple ecosystem, the first AirPods Max sucked. They lacked most of their premium features and made their $549 / £549 / AU$899 pricetag seem even more ludicrous. While this is likely a pipe dream on our part we'd like to see Apple design the AirPods Max 2 to interface better with Android hardware so that we don't feel so locked in to just one mobile system.
A better case
If Apple is going to keep its premium price though, we need to see some premium upgrades especially to the case that's packaged with the AirPods Max 2. The original case is flimsy and would be better suited as a sleep mask than something designed to protect a $550 piece of kit.
While there were some cool design ideas - such as an opening that meant you could charge the headphones in the case - the smart case left the headband completely exposed and easily let in dirt and debris. If Apple wants us to shell out around $500+ again on the AirPods Max 2 it needs to deliver the full premium experience we expect.
Hi-res audio
Earlier this year Apple announced that high-resolution audio support was coming to Apple Music meaning that subscribers could get lossless audio at no extra cost - but Apple's most-dedicated supporters can't take advantage of it.
Apple Music's hi-Res lossless feature doesn't work on the AirPods Max or AirPods Pro headphones because they use the AAC codec, but not the Apple Lossless Audio Codec (ALAC) required for hi-res audio.
If Apple releases new AirPods Max 2 headphones the device needs to include the ALAC required to get the best possible sound quality out of Apple Music.
from TechRadar - All the latest technology news https://ift.tt/AEhGi7Q
via
IFTTT