2020 was a tough year for movies, that much is obvious. The Covid-19 pandemic meant theatrical releases were all-but non-existent, and any ...
2020 was a tough year for movies, that much is obvious. The Covid-19 pandemic meant theatrical releases were all-but non-existent, and any new titles that did see the light of day were often confined to streamers like Disney Plus and HBO Max.
2021, though, turned out to be one of the best for film fans in living memory. Not only did we seen four Marvel movies released last year, (Black Widow, Shang-Chi, Eternals and Spider-Man: No Way Home), but we also enjoyed the big-budget action of theater-first flicks like No Time to Die, The Matrix Resurrections and Dune.
Thankfully, 2022 looks set to continue in the same vein. Below, you'll find a roundup of the biggest new movies worth getting excited about over the next twelve months, from The Batman to Avatar 2.
---
Uncharted
Release date: February 18, 2022 (theatrical)
Tom Holland stars as PlayStation-originated hero Nathan Drake in this adaptation of Naughty Dog's games, which also co-stars Mark Wahlberg. This one's been kicking around the schedules for years, and this time director Ruben Fleischer (Venom, Zombieland) is attached to make it. The games themselves were pretty cinematic, so it'll be interesting to see if this film can contribute anything new to Drake's story.
Ambulance
Release date: February 18, 2022 (theatrical)
International man of mayhem Michael Bay returns to the director's chair in February with Ambulance. Based on the 2005 Danish film of the same name, it stars Jake Gyllenhaal and Yahya Abdul-Mateen II as two bank robbers who steal an ambulance occupied by a paramedic (Eiza González) and a police officer in critical condition.
Now, we're not expecting this one to mount a late Oscars challenge, but throwing Jake Gyllenhaal into a Collateral-esque narrative with the Transformers director at the helm should make for a grand old time, at least.
The Batman
Release date: March 4, 2022 (theatrical)
Robert Pattinson follows in the footsteps of Adam West, Michael Keaton, Val Kilmer, George Clooney, Christian Bale and Ben Affleck as the latest man to don the most famous cowl in cinema. Dawn of/War for the Planet of the Apes director Matt Reeves gets the keys to the Batmobile in the latest reboot of the most versatile hero in comics, and he's promised his take on the Caped Crusader will feel "very psychological, very emotional".
Gotham City is traditionally defined by its villains, however, and The Batman has plenty, with Zoë Kravitz as Catwoman, Paul Dano as Riddler and Colin Farrell as The Penguin. This could be a worthy successor to Christopher Nolan's superlative Dark Knight trilogy.
Morbius
Release date: April 1, 2022 (theatrical)
Having had a monster hit with Venom in 2018, Sony plunders Spider-Man's rogues' gallery once again, with a movie focusing on one Michael Morbius. The so-called "living vampire" is a scientist who uses an experimental serum to cure a debilitating condition, and ends up turning himself into a bloodsucker.
Jared Leto, who has comic book movie form as the Joker, takes on the role of Morbius, alongside former Doctor Who star Matt Smith as Loxias Crown, a villain with the same bloodsucking affliction as the title star. Daniel Espinosa is at the helm – a remarkable piece of synergy, seeing as his 2017 movie Life was once rumored to be a Venom prequel.
Sonic the Hedgehog 2
Release date: April 1, 2022 (theatrical)
The first Sonic the Hedgehog movie surprised pretty much everyone by being one of the best video game adaptations to hit the big screen up until that point, and its sequel – the appropriately-named Sonic the Hedgehog 2 – speeds into theaters this April. Judging by the movie's first trailer, we're pleased to see that Sonic's trusty sidekick Tails (Colleen O'Shaughnessey) will be along for the ride, while the arrival of Idris Elba's Knuckles will surely be enough to entice fans back for more CG mayhem.
Incidentally, we expect Sonic 2 to land on Paramount Plus 45 days after its theatrical debut.

Fantastic Beasts: The Secrets of Dumbledore
Release date: April 8, 2022 (theatrical)
The third instalment in the Fantastic Beasts franchise, and the eleventh film to be set in the Wizarding World, The Secrets of Dumbledore will see Eddie Redmayne reprise his role as Newt Scamander as he digs deeper into the potentially chequered past of Jude Law's titular wizard. Judging by the title, it's a safe bet to assume that Law's character – played by both Richard Harris and Michael Gambon in the Harry Potter series – could hold the key to defeating Mads Mikkelsen's silver-haired antagonist, Grindelwald (a role originally inhabited by Johnny Depp).
Doctor Strange in the Multiverse of Madness
Release date: May 6, 2022 (theatrical)
Arriving hot off the coattails of Spider-Man: No Way Home's mammoth box office success, Doctor Strange in the Multiverse of Madness (or Doctor Strange 2, for short) will see Benedict Cumberbatch's titular sorcerer continue his research on the Time Stone. Judging by the film's first trailer, things don't go exactly as planned, and a series of multiverse-opening events force Strange to confront his most dangerous foe yet – an alternate version of himself. We don't know too much more about what to expect from this one, though Doctor Strange 2 will undoubtedly have plenty of surprises up its sleeve.
Men
Release date: May 20, 2022 (theatrical)
Hereditary meets The Green Knight in Alex Garland's latest horror-cum-thriller, Men. Not much is known about the premise of the A24-produced project, though newly anointed Oscar nominee Jessie Buckley (The Lost Daughter) leads its cast as a widow on vacation in the English countryside who encounters an unwanted pursuer. Judging by the director's previous work (Ex Machina, Annihilation) film fans are in for a head-spinning (albeit beautifully shot) journey into the human psyche.
Top Gun: Maverick
Release date: May 27, 2022 (theatrical)
Tom Cruise climbs back into that famous fighter jet cockpit for the first time since Top Gun made him the biggest star on the planet over three decades ago. Resurrecting the most '80s of movies in the cut and thrust of the 21st century marketplace is a gamble, even for Cruise, but the production team are doing everything they can to recapture the old magic – as well as real action with real planes, they've brought back synth legend Harold 'Axel F' Faltermeyer on music duties. Plot wise, Pete 'Maverick' Mitchell is still an instructor at the Top Gun school, while one of his students (played by Whiplash's Miles Teller) just happens to be the son of Mav's late co-pilot, Goose. We're still feeling the need for speed...
Jurassic World: Dominion
Release date: June 10, 2022 (theatrical)
If there's one certainty in Hollywood, it's that – like life – major franchises find a way. So, despite production having been halted by coronavirus restrictions in March 2020, the sixth Jurassic movie got back in front of the cameras in July of last year. The big news this time out is that Chris Pratt and Bryce Dallas Howard will be joining forces with Sam Neill, Laura Dern and Jeff Goldblum, all reprising their roles from the original Jurassic Park. But with dinosaurs now loose on American soil after the events of Jurassic World: Fallen Kingdom, this movie promises to be very different to its prehistoric predecessors.
We were supposed to be seeing this in June 2021, but you can fill the hole with short film Battle at Big Rock (above).
Lightyear
Release date: June 17, 2022 (theatrical)
Also arriving in June is Disney Pixar's Lightyear, a feature-length Toy Story spin-off set to follow the adventurers of the titular (and fan favorite) space ranger. After its first teaser trailer back in October 2021, we were left a little unsure as to what story Lightyear would tell, though the now-released official trailer revealed that we'll see Buzz working with Star Command to escape a planet on which he and his team of Space Rangers have been marooned. Taking the lead on a dangerous mission, audiences will find the character in a position of seniority, and it looks like several Zurg-like robots will be making an appearance, too.
Of course, given the setting and context of Lightyear, we are expecting cameos and Easter eggs galore, and we'll be on the lookout for nods to other Pixar movies, characters and that iconic catchphrase.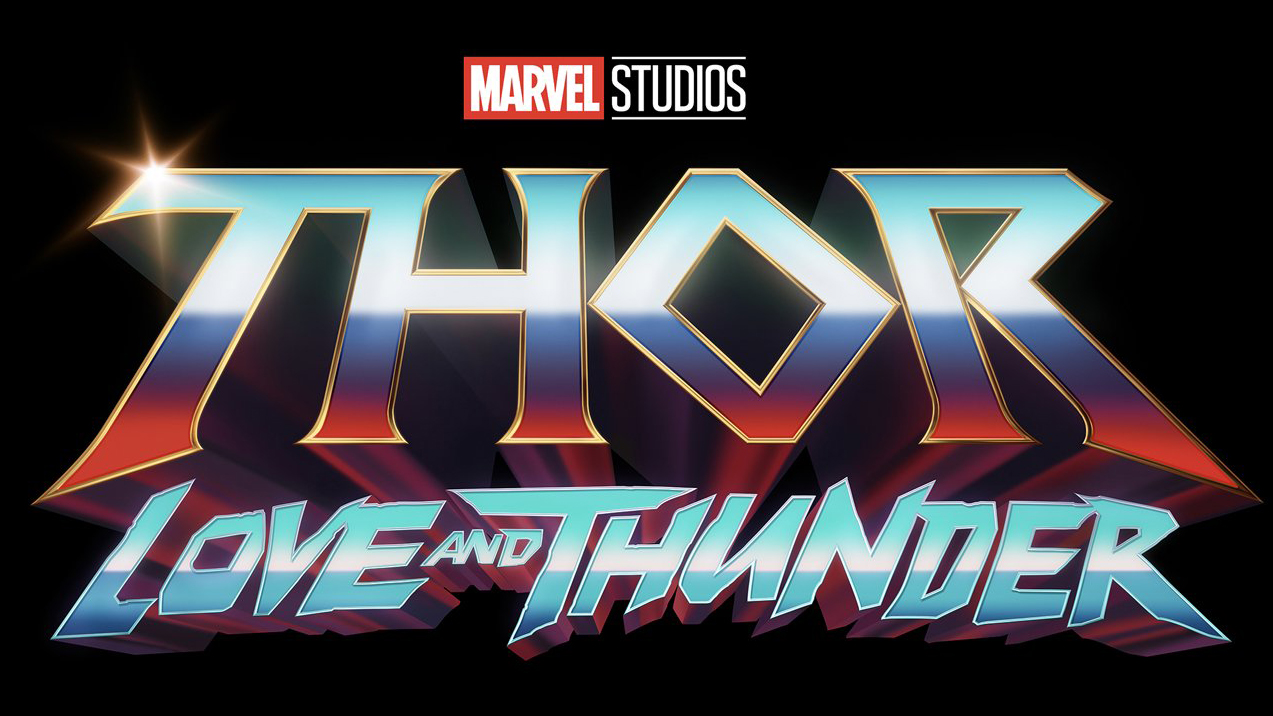 Thor: Love and Thunder
Release date: July 8, 2022 (theatrical)
The second Marvel Phase 4 adventure to land in theatres in 2022 , Thor: Love and Thunder will see the titular Avenger reunited with his astrophysicist love interest, Dr Jane Foster (Natalie Portman), who will supposedly get to wield Mjolnir for herself.
Thor as a character has also been through something of a reinvention in recent years, so we're excited to see how this movie depicts the god of thunder. Director Taika Waititi used the brilliant sci-fi action-adventure of Thor: Ragnarok to give Chris Hemsworth's Asgardian a comedic makeover, and, while Infinity War and Endgame put him through the wringer, it looks like we'll be getting more of the same in this eagerly anticipated fourth Thor movie.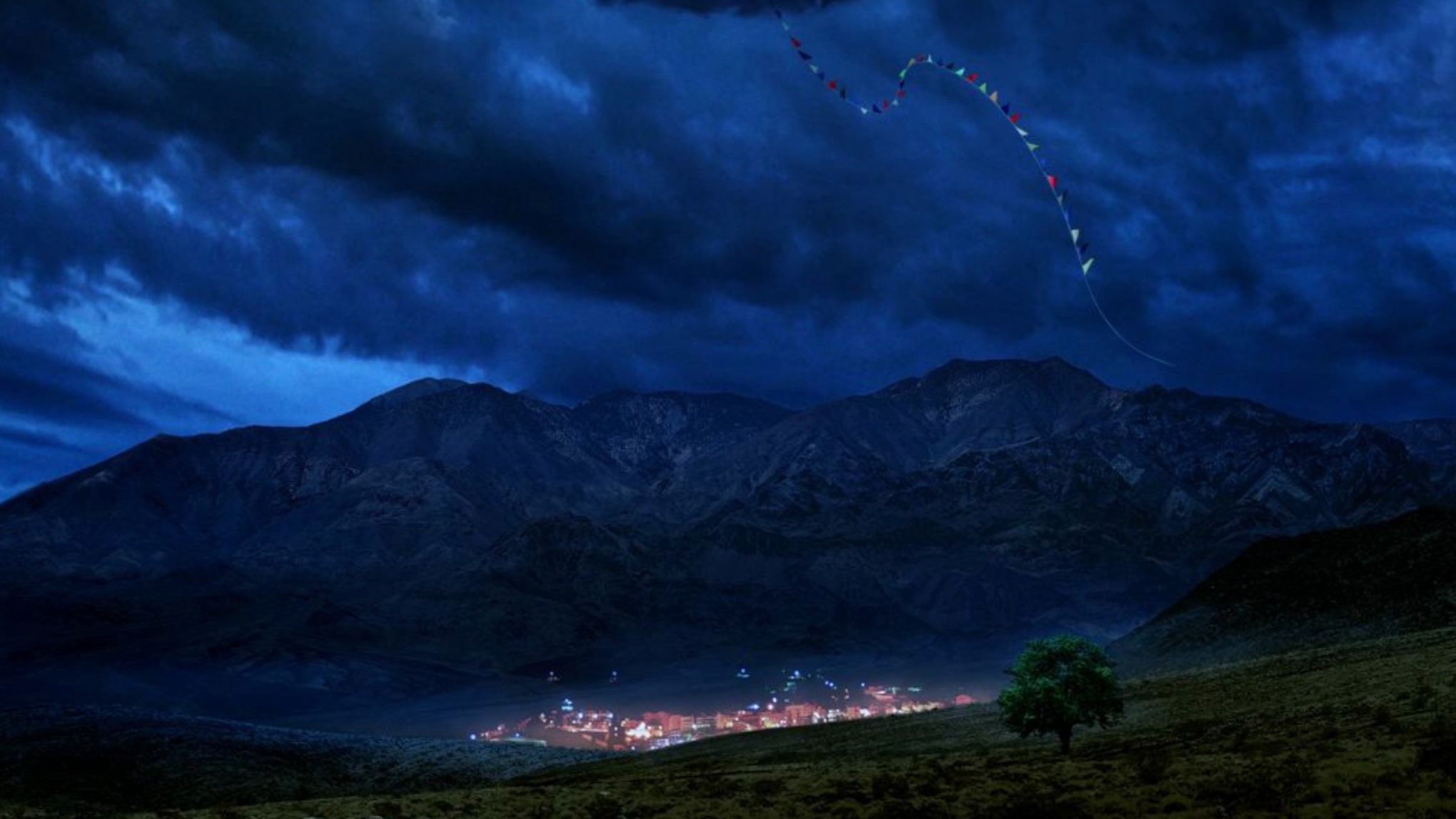 Nope
Release date: July 22, 2022 (theatrical)
Get Out and Us director Jordan Peele's next movie will star Daniel Kaluuya, Keke Palmer and Steven Yeun, and is scheduled to hit theatres in July. Do we know anything more than that? Not really. Although, in addition to the poster above, we have seen a handful of first-look images teasing a skyward threat. Might that creepy floating cloud have something to do with it?
Spider-Man: Across the Spider-Verse (Part One)
Release date: October 7, 2022 (theatrical)
The first instalment in a two-part sequel to the 2018 hit, Spider-Man: Across the Spider-Verse (Part One) will follow Miles and Gwen as they encounter different worlds (and characters) on their travels across the multiverse. The movie's producers have already revealed that each dimension in the second Miles Morales-led Spidey movie will "have its own art style" and "feel like it was drawn by a different artist's hand," so there's a good chance that this one will look even better than the excellent original. What's more, the same duo have also revealed that Across the Spider-Verse may be tied to the MCU, after all, meaning we could see Tom Holland's Spidey in animated form for the first time.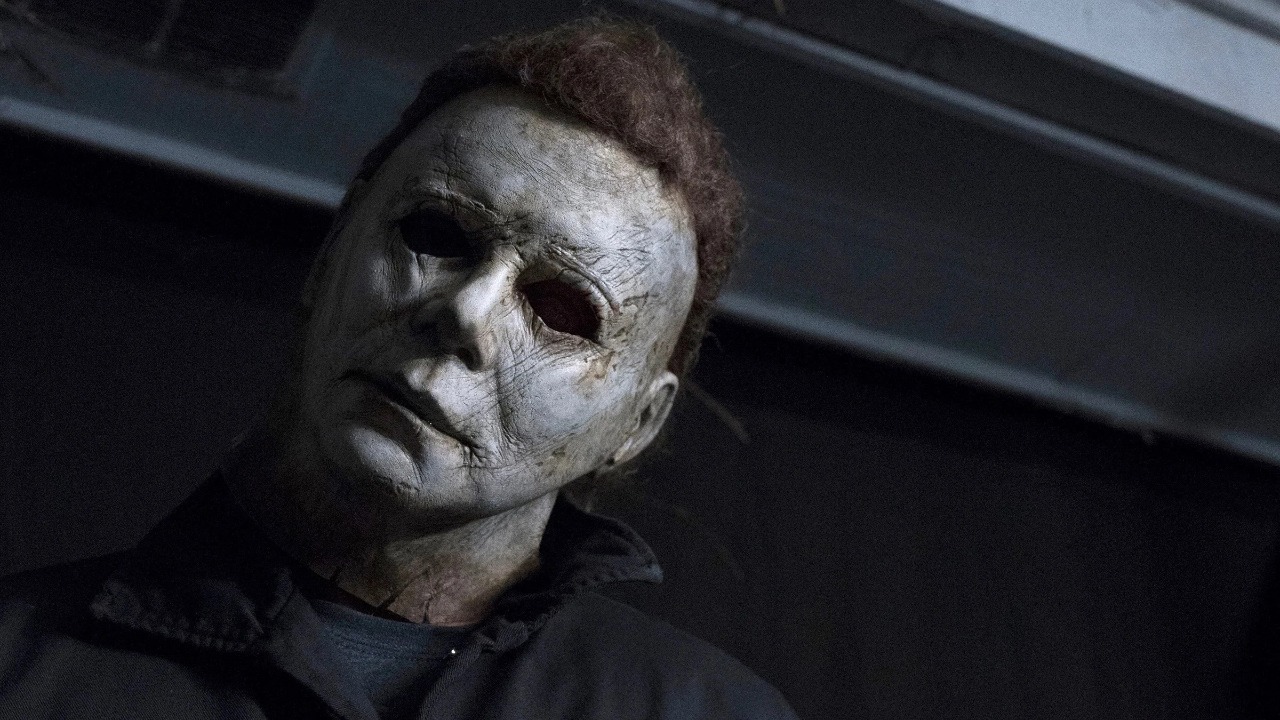 Halloween Ends
Release date: October 14, 2022 (theatrical)
A direct sequel to Halloween Kills – which arrived in October 2021 – Halloween Ends will (supposedly) end the long-running franchise almost exactly a year later. We expect Michael Myers and Laurie Strode to both return, though, which begs the question: was Halloween Kills actually necessary? Expect some near-misses and (another) cliff-hanger ending.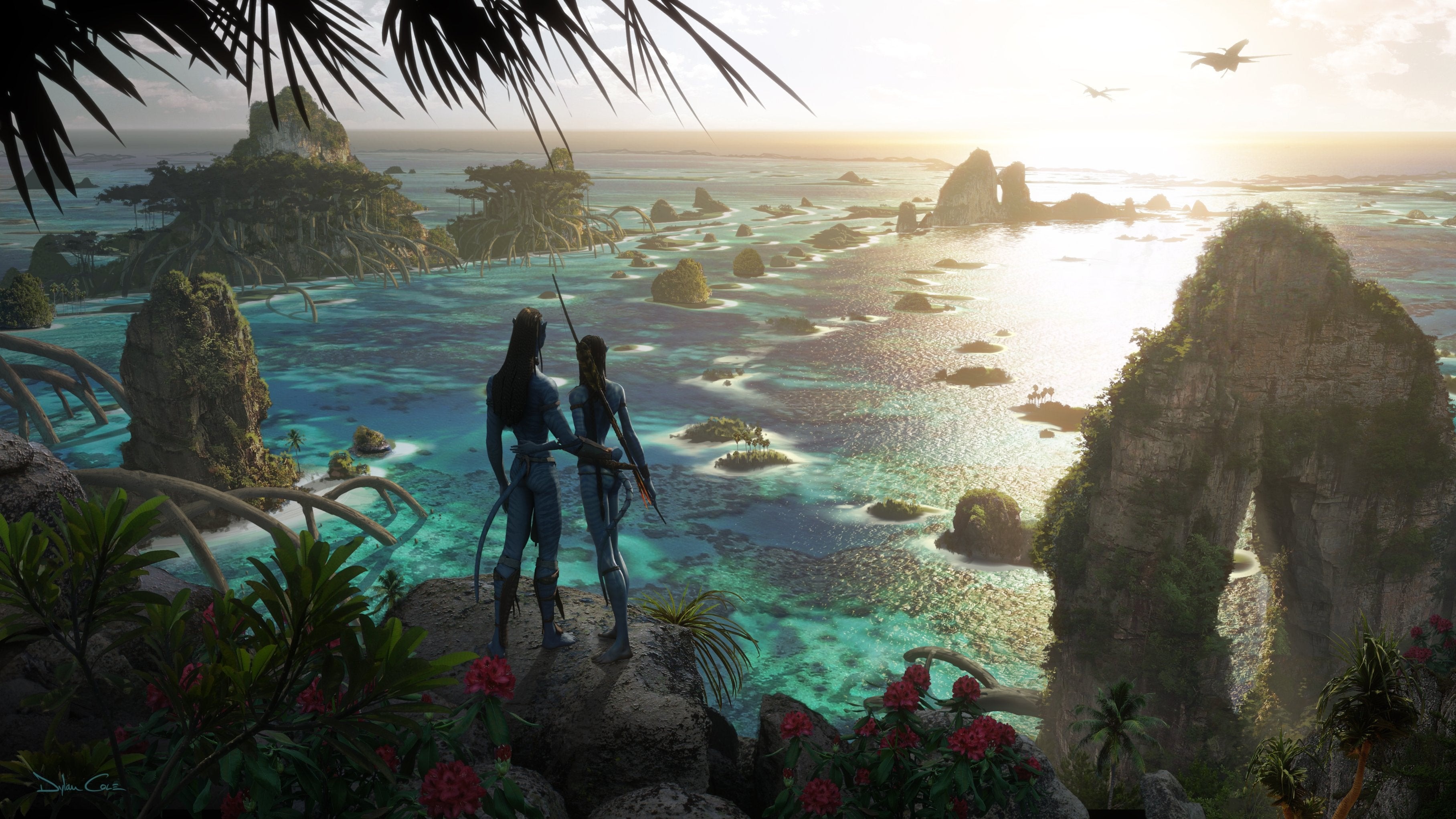 Avatar 2
Release date: December 16, 2022 (theatrical)
James Cameron is anything but prolific these days – Avatar 2 will be his third movie in 25 years – but when he does step behind the camera, you know you'll be seeing something groundbreaking. He tends to spend the long gaps between releases waiting for filmmaking technology to catch up with his vision, so his return to the spectacular alien ecosystem of Pandora will feature world-first underwater performance capture sequences.
Kate Winslet (who held her breath for an incredible seven minutes during filming), Jemaine Clement and Cliff Curtis join the cast alongside Sam Worthington and Zoe Saldana. Sigourney Weaver and Stephen Lang also return, despite their characters being presumed dead.
While this sequel was delayed a year as part of Disney's massive Covid-19-induced release date shake up, you won't have to wait another decade for more Avatar – part 3 is set for December 2024, with a fourth and fifth movie also in the works.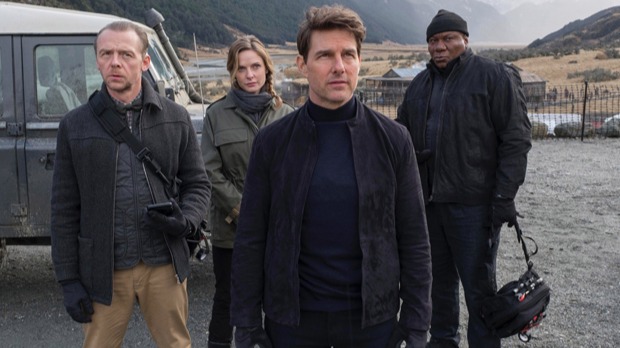 Mission: Impossible 7
Release date: July 14, 2023 (theatrical)
Okay, we know this one isn't arriving until 2023, but Mission: Impossible 7 has endured so many scheduling delays that it's worth including as a footnote to this list. Tom Cruise will have hit 60 by the time this seventh entry in the iconic franchise hits cinemas, and it'll also mark the penultimate outing for Cruise's famous action hero, Ethan Hunt. Having delivered the long-running franchise's best instalments with Rogue Nation and Fallout, Christopher McQuarrie is also back behind the camera for number 7 and its follow-up. Plot details are currently wrapped up tighter than a government vault, but Mission: Impossible is a brand that tends to deliver time and again.
from TechRadar - All the latest technology news https://ift.tt/GrO61Ms
via
IFTTT