It's officially playtime now that Black Friday toy deals are here, and they're drowning us in a sea of neon colors and loud noises ...
It's officially playtime now that Black Friday toy deals are here, and they're drowning us in a sea of neon colors and loud noises – but if we can brave all the toy sales, that means better birthdays and Christmas presents for all.
To help you in your journey to finding a perfect gift amid all these Black Friday sales, we've found lots of toys on offer that might interest you or your children.
Whether you're looking for a birthday or Christmas gift for a loved one, or just want something for yourself (no judgment here), the Black Friday toy deals below cover loads of bases. We've got offers on Playmobil, Lego, Barbie, Sylvanian Families, Hot Wheels, branded action figures and more, so there's something for everyone across every age group.
Black Friday is often the perfect time to start shopping for toys for your little one, or even for older collectors and enthusiasts. That's because Black Friday presents a great opportunity to nab loads of toys at heavily discounted prices, often making Christmas shopping a breeze when done online.
This year, Black Friday is taking place on November 26. In the US, it's already a busy time of year due in no small part to Thanksgiving celebrations, but both US and UK buyers should take note if they want an opportunity to make Christmas and holiday shopping as stress-free as possible.
According to statistics site SpendMeNot, toys are among the most purchased items during Black Friday. That's somewhat understandable, considering the term covers a fairly broad range of items, but the site also noted that US retailer Walmart were popular with Disney's Frozen and Ryan's World toys and games.
Last year's Black Friday in the UK was particularly big for Osmo and Lego toys, games and sets. The former is a relatively modern series of educational products for children, while the latter should need no introduction. We expect big discounts to continue for these brands and more during this year's Black Friday sales period.
While we haven't seen any outstanding deals yet, we can point you to the top online retailers to look in both the US and UK to scope out the toys you'll want to pick up when they're discounted later. Here's where to look:
Best toy sellers in the US:
Best toy sellers in the UK:
When will the best Black Friday toy deals start in 2021?
Last year, we saw toy deals from many different retailers go live well ahead of the official Black Friday date. This isn't uncommon, and we fully expect this to be the case in 2021, with deals potentially going live a week or two ahead. You may see toy deals go up especially early to help consumers get ahead of the curve when it comes to Christmas shopping.
Of course, we'll be updating the site and our social channels as and when Black Friday toy deals go live, meaning you won't miss out if you keep an eye on our coverage.
Where are the best places to find Black Friday toy deals in 2021?
There's going to be a very wide range of retailers selling all kinds of toys, games and playsets this Black Friday. In the US, chief among them is likely to be Amazon and Walmart, as well as Best Buy, Target and brand outlets themselves such as Playmobil's official website.
In the UK, retailers like Argos, Smyths Toys and The Entertainer routinely feature great Black Friday deals. Last year, Argos hosted huge half-price discounts on popular Nintendo, Minecraft and Disney toys, for example.
What Black Friday toy deals do we expect to see in 2021?
The Osmo brand really hit its stride last year, and we expect its success to continue as it finds its way into the hands of more young learners this year. Stalwarts such as Lego, Playmobil, Star Wars, Disney and more similarly aren't going anywhere. Once again, Black Friday 2021 will be an opportune time to get your hands on toys from popular brands aimed at all ages.
What should I look for when buying a toy on Black Friday?
Toys can be tricky to research on Black Friday for the average consumer, if only for the abundance of retailers all selling the same products at varying prices. It can be hard to know which retailers are offering any given toy at the lowest price.
If you're completely lost, Google Shopping is a great search engine for sifting through deals on any one toy. Here, you can compare prices and see which retailers offer the best deals, as well as availability, delivery costs and more.
Today's best toy deals
Last year's best Black Friday toy deals in the US
We've put together a quick list of some of the best deals we found during last year's Black Friday event. This should give you an idea of what to expect this year, and of course, the world of toys is so incredibly vast that we've limited the list below to just five from each region.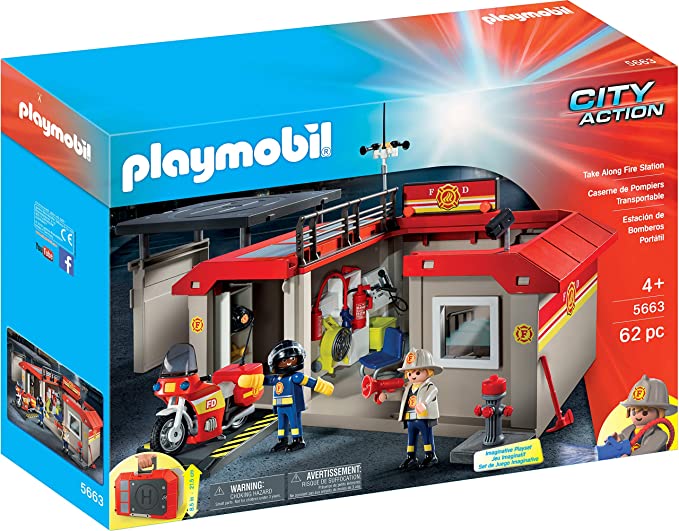 Playmobil Take Along Fire Station: $39.99 $29.99 at Playmobil.com (save $10)
While Playmobil US doesn't seem to be doing the same online Black Friday sale its UK counterpart is, there are still savings to be had on a few different key sets. One example is this easily-totable fire station with two figures, accessories and vehicles. Ages 4 and up.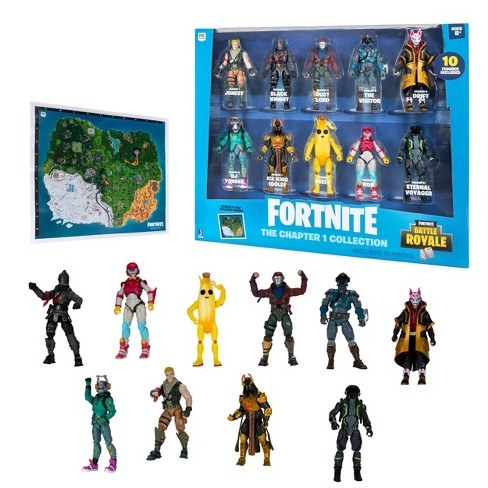 Fornite 10-pack Battle Royale: $79.99 $39.99 at Target (save $40)
If you know someone who loves Fornite – which is very likely, given how popular the game is – this set could be a great gift. It contains action figures of 10 of the game's iconic characters, and at half off it's much more affordable than before. Age 8 and up.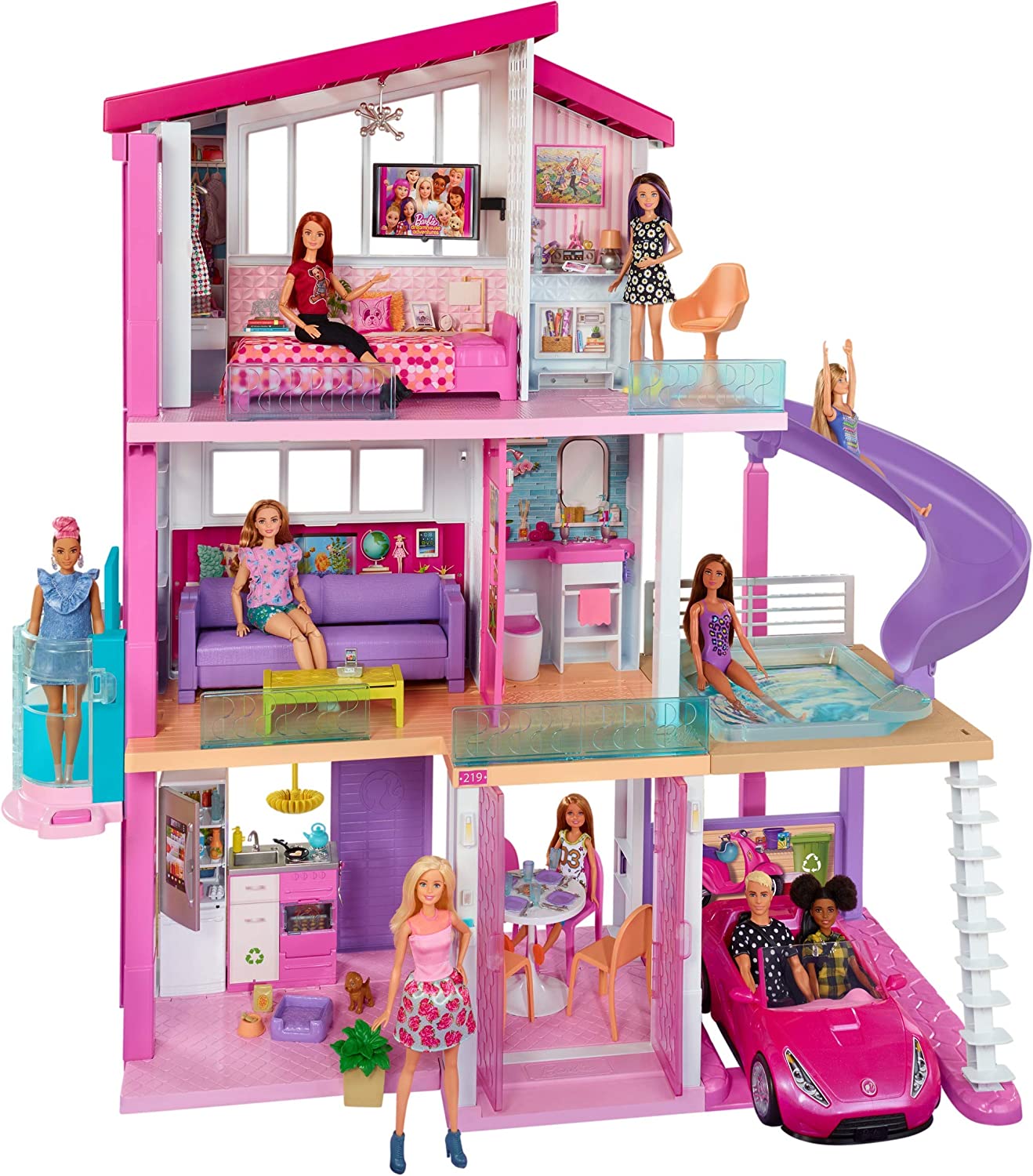 Barbie Dreamhouse Dollhouse: $199 $179 at Walmart (save $20)
This dollhouse is designed for Barbie fans, with a several rooms and an assortment of furniture. Sure the saving isn't huge, but given how expensive Barbie-loving children can be, any discount is appreciated. Age 3 and up.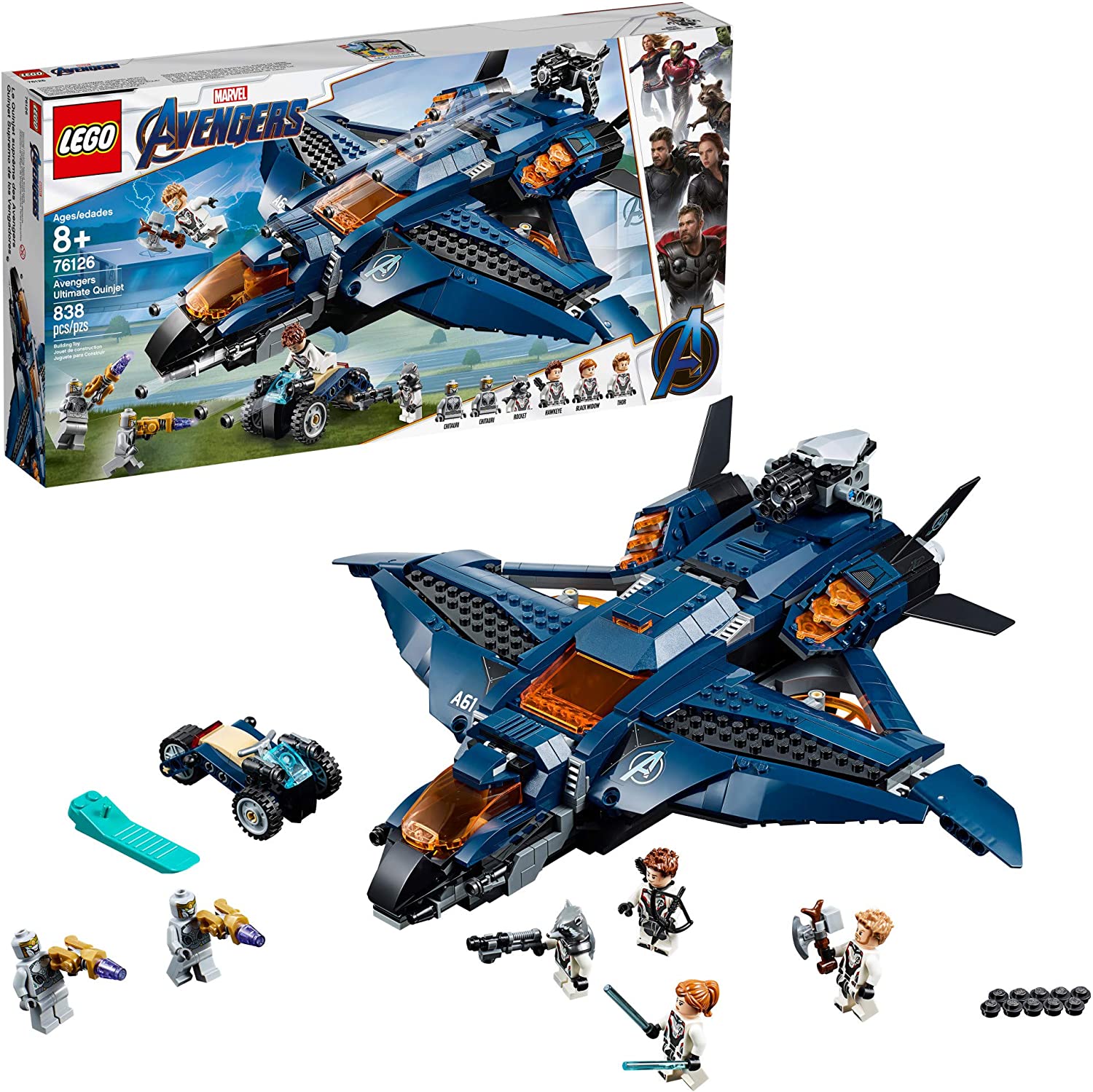 Lego Marvel Avengers Quinjet: $79.99 $49.99 at Walmart (save $29)
This vehicle from the popular Avengers films comes with superheroes like Thor and Black Widow, as well as various tools and gadgets. Earlier in the Black Friday sales it was at $55 but it's seen another price cut. Age 8 and up.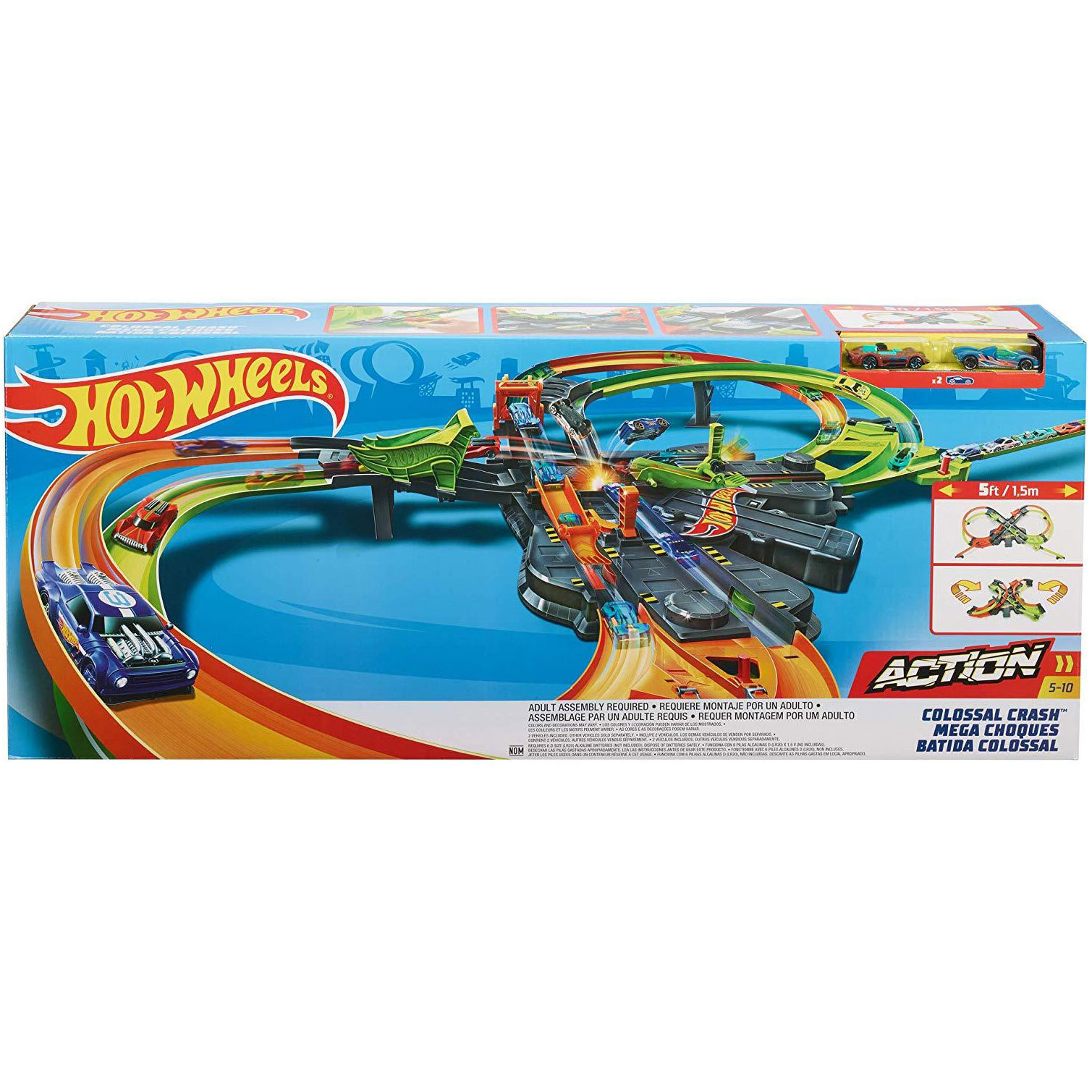 Hot Wheels Colossal Crash Track Set: $99.99 $49.99 at Best Buy (save $50)
Right now you can get 50% off this Hot Wheels Colossal Crash racetrack set, which lets you build a loop-of-eight track, complete with a jump in the middle to (hopefully) avoid that titular colossal crash. Age 5 and up.

Last year's best Black Friday toy deals in the UK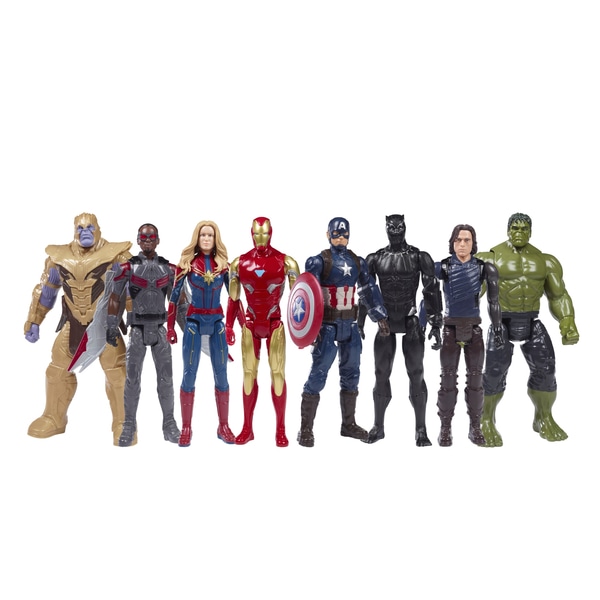 Marvel Titan Avengers 8 Figure Pack: £117.99 £58.99 at Smyths (save £59)
If you know an Avengers fan, this could be a great gift for them. The set of eight action figures is half-price at Smyths, and while it doesn't have all the characters – Hawkeye and Black Widow are absent – it's got all the cool ones. Age 4 and up.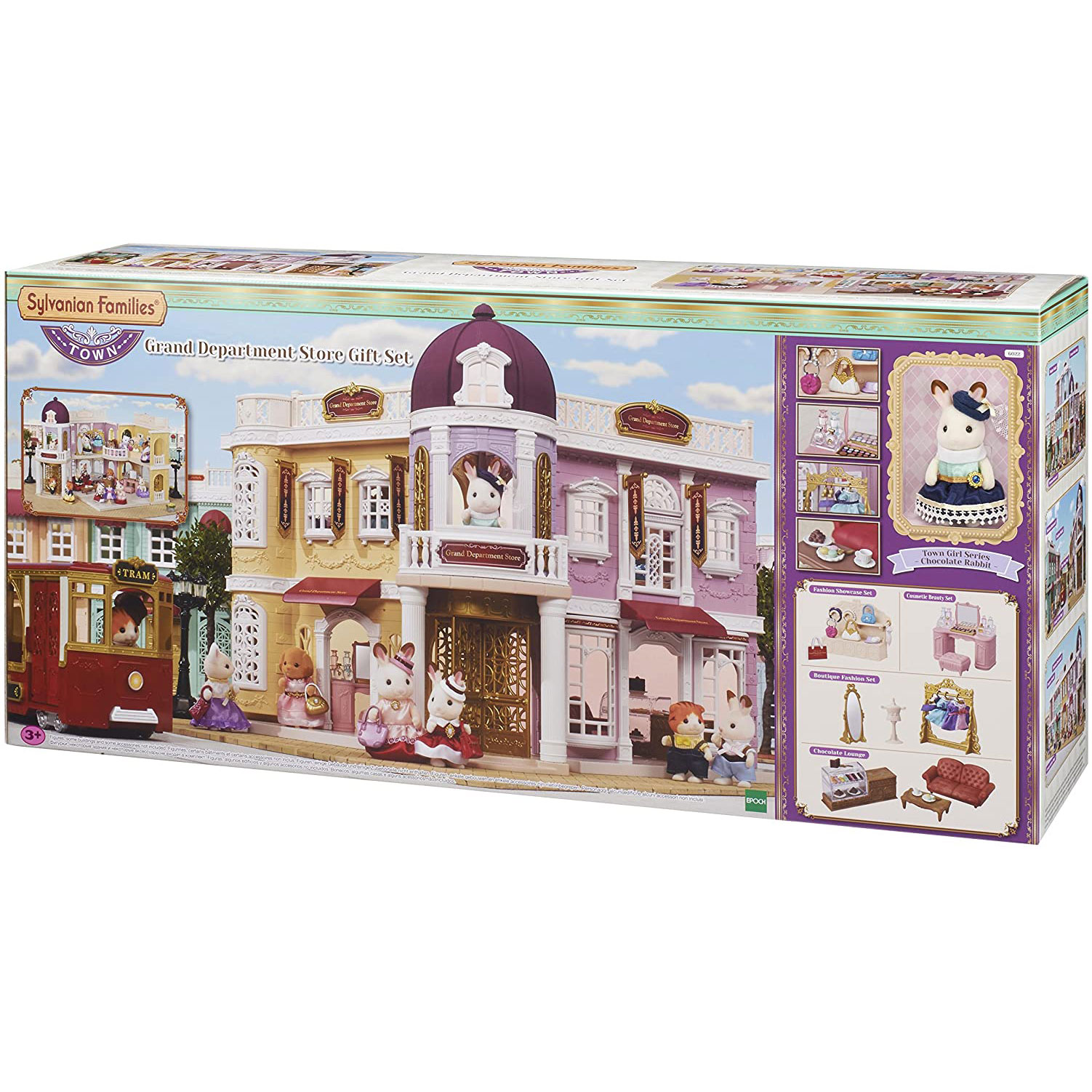 Sylvanian Families Grand Department Store: £119.99 £95.99 at John Lewis (save £24)
This Grand Department Store is the perfect centrepiece for your child's Sylvanian town, and comes with a character figure, plus assorted furniture and accessories. Age 3 and up.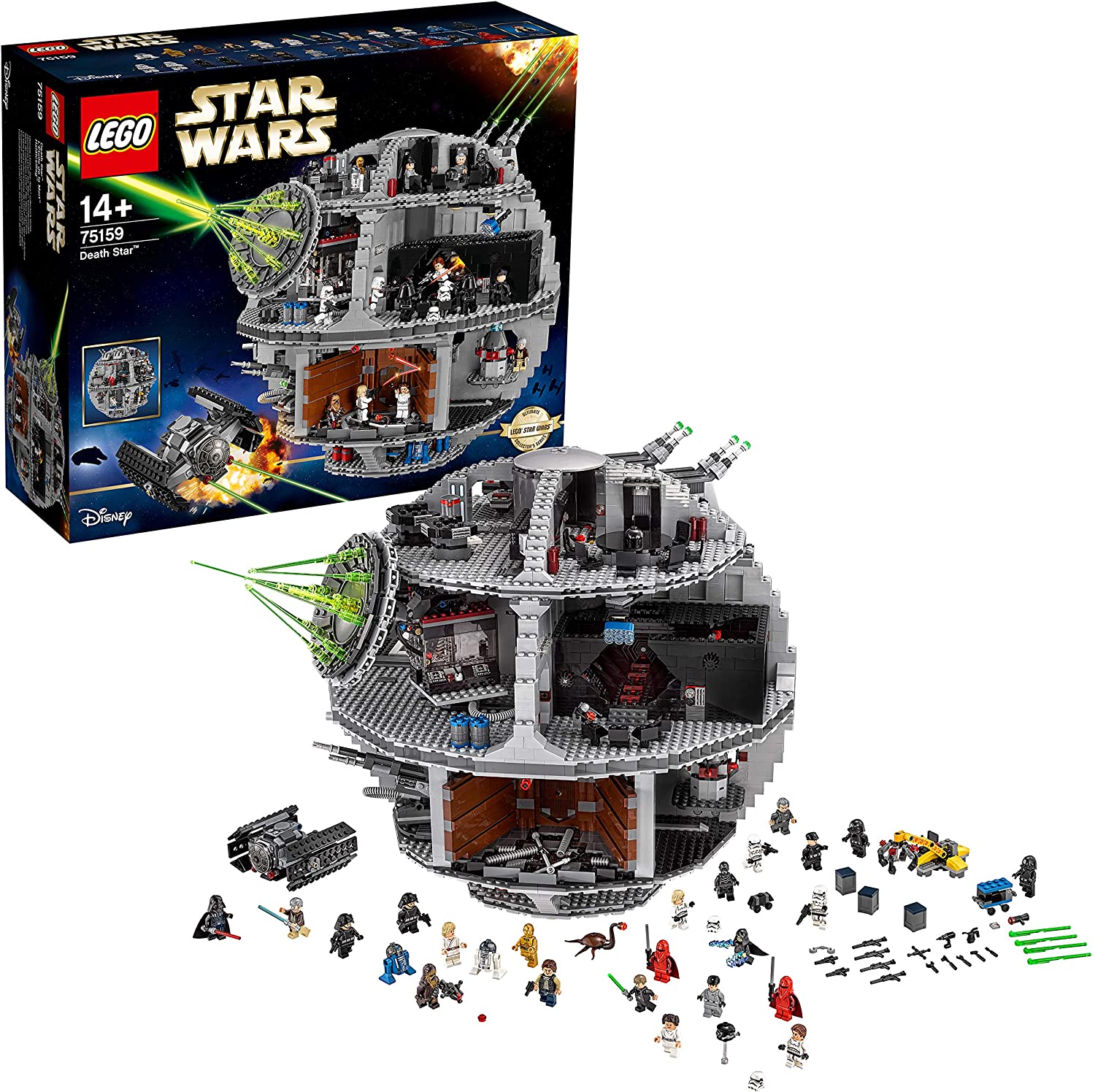 Lego Star Wars Death Star: £409.99 £349.99 at Smyth's (save £60)
This massive Death Star set from the original trilogy comes with over 4,000 pieces, plus figures, droids, vehicles and more. It's a fantastic set that Lego no longer officially sells, so this deal is likely to sell out fast – so act quick if you want it. Age 14 and up.

50% off Nintendo, Minecraft and Disney toys at Argos
Argos is running an amazing pre-Black Friday toy sale, with up to 50% off a huge selection of toys from names including Nintendo, Minecraft, LOL Surprise, and Disney. Many of these deals are unlikely to be beaten on Black Friday, so move fast to grab them while they last.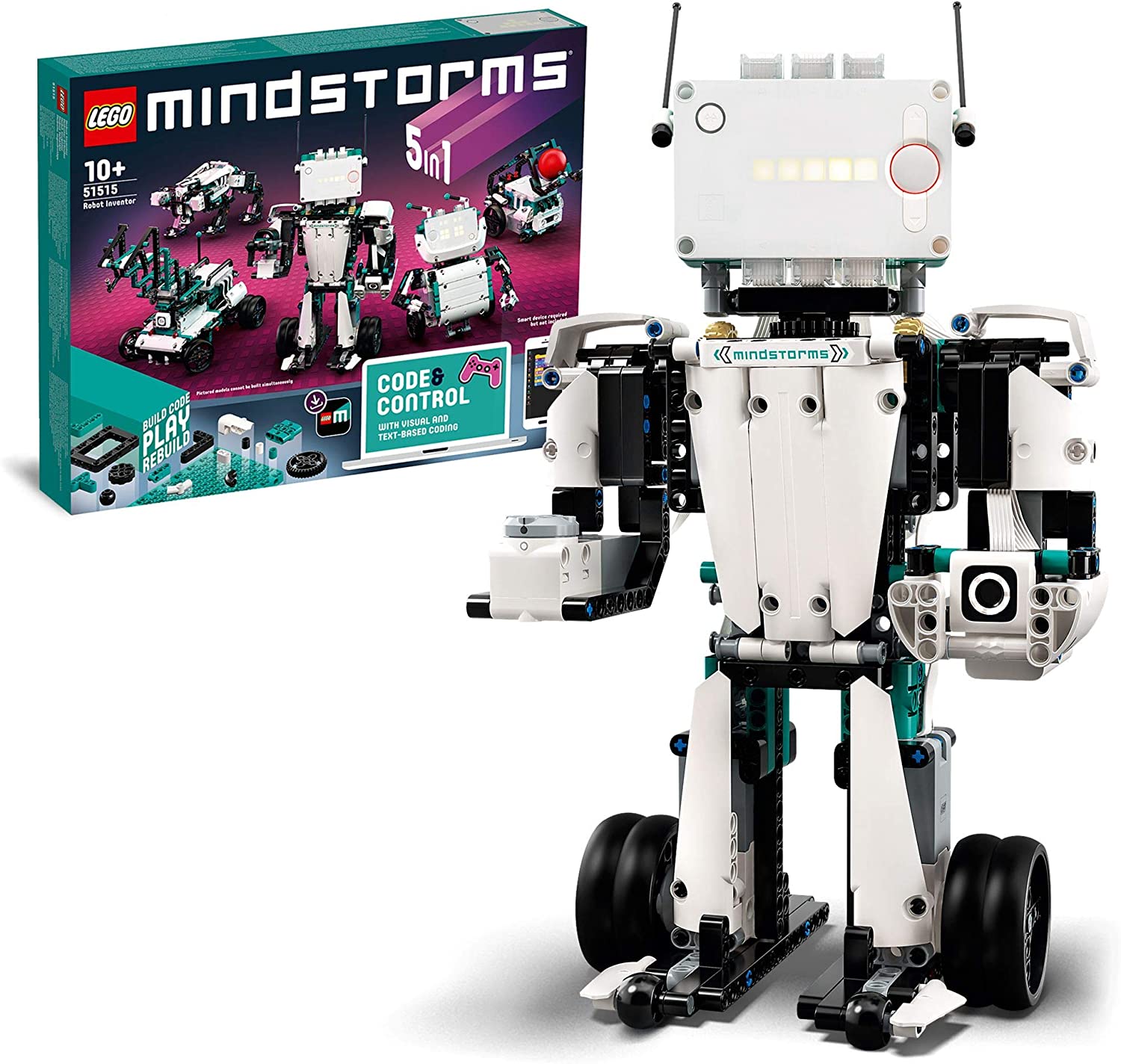 Lego Mindstorms Robot Inventor Robotics Kit: £329.99 £246.99 at Amazon (save £83)
This is a pricey Lego kit, but right now it's available at a big discount. Lego Mindstorms kits are for technically-minded youngsters, and this set enables them to design a robot and program it to perform basic functions. It's a great gift for young engineers and prospective coders. Age 10 and up.

from TechRadar - All the latest technology news https://ift.tt/3l67y1D
via
IFTTT