Getting your team together in a meeting room can be a real challenge sometimes. You've got laptops to connect to projectors, webcams to set...
Getting your team together in a meeting room can be a real challenge sometimes. You've got laptops to connect to projectors, webcams to set up for remote callers, or an unnecessary amount of thumb drives where everyone's trying to load up their own presentation.
Thankfully, Sharp is here to try and declutter the many pains that happen in meeting rooms. The new 70-inch Windows collaboration display by Sharp (Model number: PN-CD701) combines a built-in microphone, high quality camera and Internet of Things (IoT) sensor hub to work seamlessly with the best Microsoft 365 collaboration tools. The end result is a robust meeting room solution that can make meetings much more productive for everyone attending.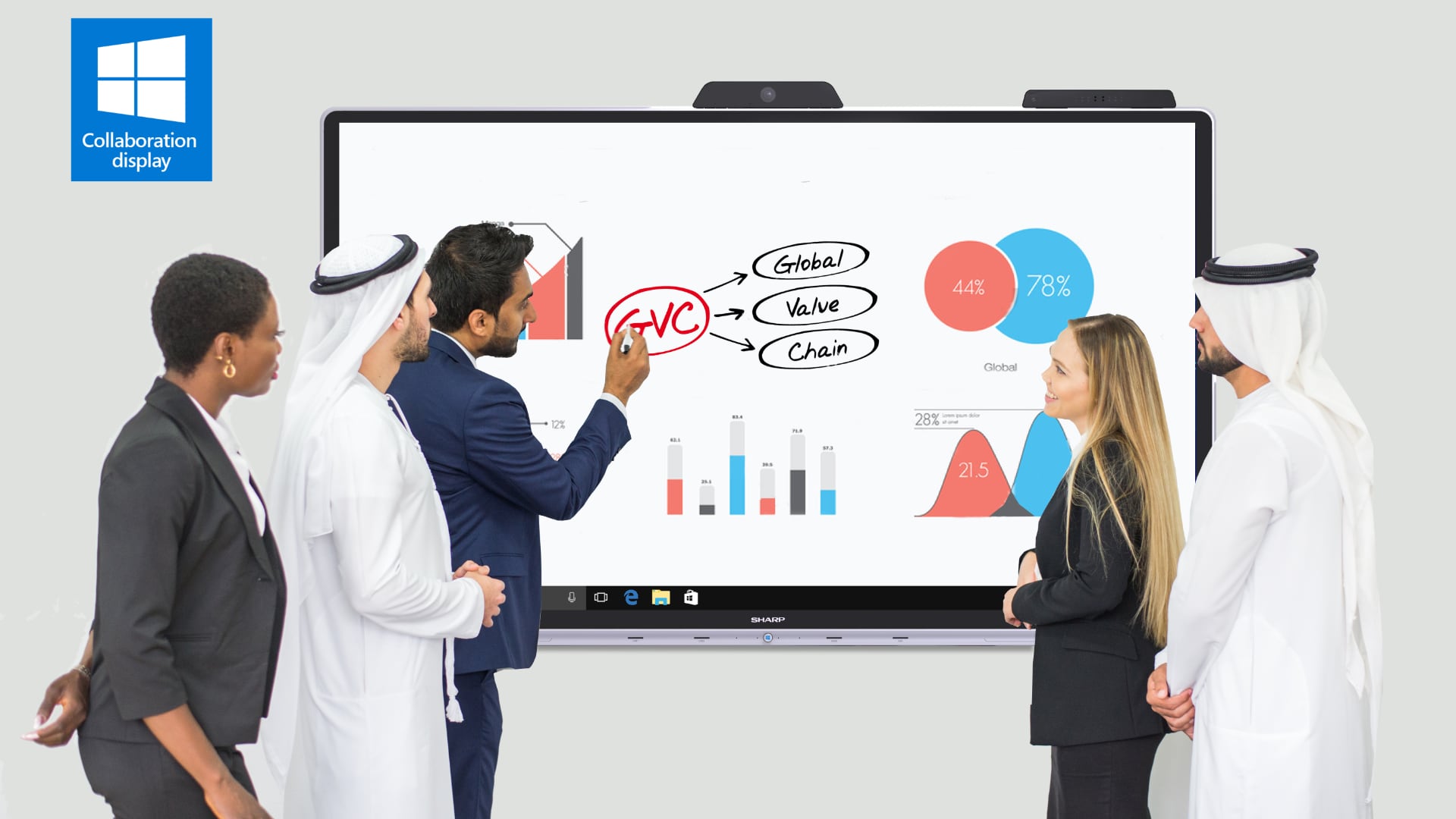 An all-in-one solution
Designed to be the best meeting room screen, Sharp's Windows collaboration display PN-CD701 comes equipped with a 4K camera and microphone array, and works seamlessly with familiar Microsoft tools and applications such as Office 365, and Microsoft Whiteboard. This allows you to use the display for any videoconferencing session via your preferred software The 4K camera has a field of view of 120 degrees, and the built-in microphone array can capture sound from up to 6m away. The screen is certified for Skype for Business and is supported by Microsoft Teams for the ultimate collaboration experience.
As an extra benefit, the display has various IoT sensors built-in, so you can measure temperature, humidity, light and air quality of the meeting room even before your meeting is set to begin. This allows you to ensure a comfortable environment for everyone and that meetings become smarter and more productive.
Lastly, this gigantic screen also comes with a 2mm-tip passive touch pen, for a much finer writing experience.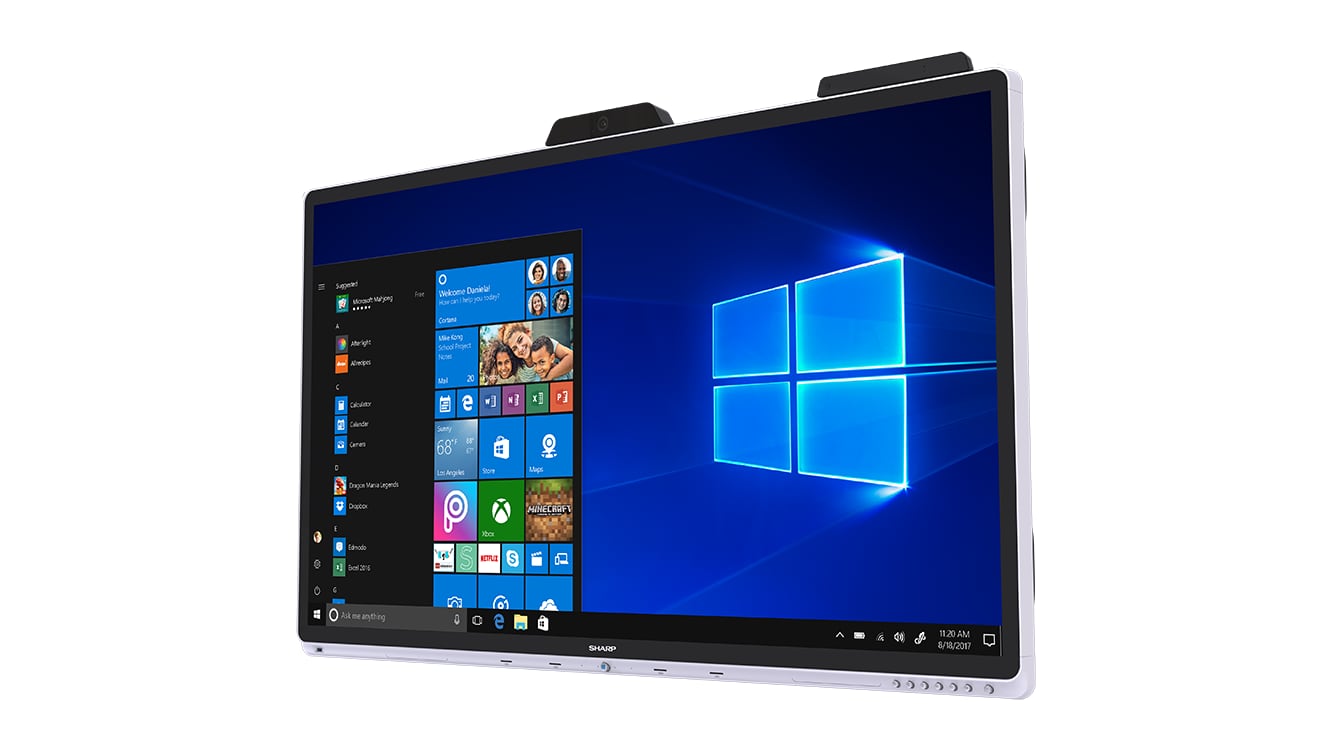 Next-gen connectivity
This next generation collaboration display is equipped with USB-C connectivity, so you have a simple, single connection from your connected device which covers all the video, touch, and network data needs, and even charges at the same time . Sharp also provides an 8m high speed, high bandwidth USB Type C cable with each display. The screen also supports USB-C Out so that a second display can be connected for a bigger visual experience.
To make connectivity even easier, the display has built-in Wireless Casting, making it easy to share information from other laptops, mobiles and tablets without struggling with cables. It can also be split into two separate screens, putting it into Picture by Picture mode. You can then show up to two different connected devices out of the five possible connectivity options.
The Sharp PN-CD701 is now available across the Middle East and Africa region.
from TechRadar - All the latest technology news https://ift.tt/3mfVITs
via
IFTTT