Many Labor Day mattress sales have started already, with a host of leading sleep brands now offering early access to their deals. Take Nect...
Many Labor Day mattress sales have started already, with a host of leading sleep brands now offering early access to their deals. Take Nectar: the memory foam specialist has launched a preview of its Labor Day mattress sale, with $400 off every Nectar mattress, plus $399-worth of free gifts added to every order. Meanwhile, Tempur-Pedic has cut up to $200 off adjustable mattress sets; and side sleeping expert Helix has knocked $200 off all mattresses and is giving away two free bed pillows.
On this page, we're rounding up the very best Labor Day mattress deals as soon they drop. However, the Labor Day sales don't officially start until Monday, September 6, 2021 - so if you see an offer you like now, should you grab it, or wait until the day itself in case the offer gets even better?
Our advice at this stage is to wait, if you don't urgently need a new mattress. While many of the actual offers aren't likely to change between now and September, some of the pricing might - we think some mattresses could become around $100-$200 cheaper on Labor Day itself. Why? Because summer is known as the most expensive time of the year to buy a mattress, and we're still seeing a lot of summer prices around.
That said, if you do need to a new mattress now, our top picks - the Nectar Memory Foam ($899 for a queen, down from $1,298) and hybrid innerspring Saatva Classic ($1,374 for a queen, down from $1,574) - are still good value for money. We just think there's a good chance they'll be slightly cheaper in early September.
Labor Day mattress sales: quick links
Labor Day mattress sales: the best early deals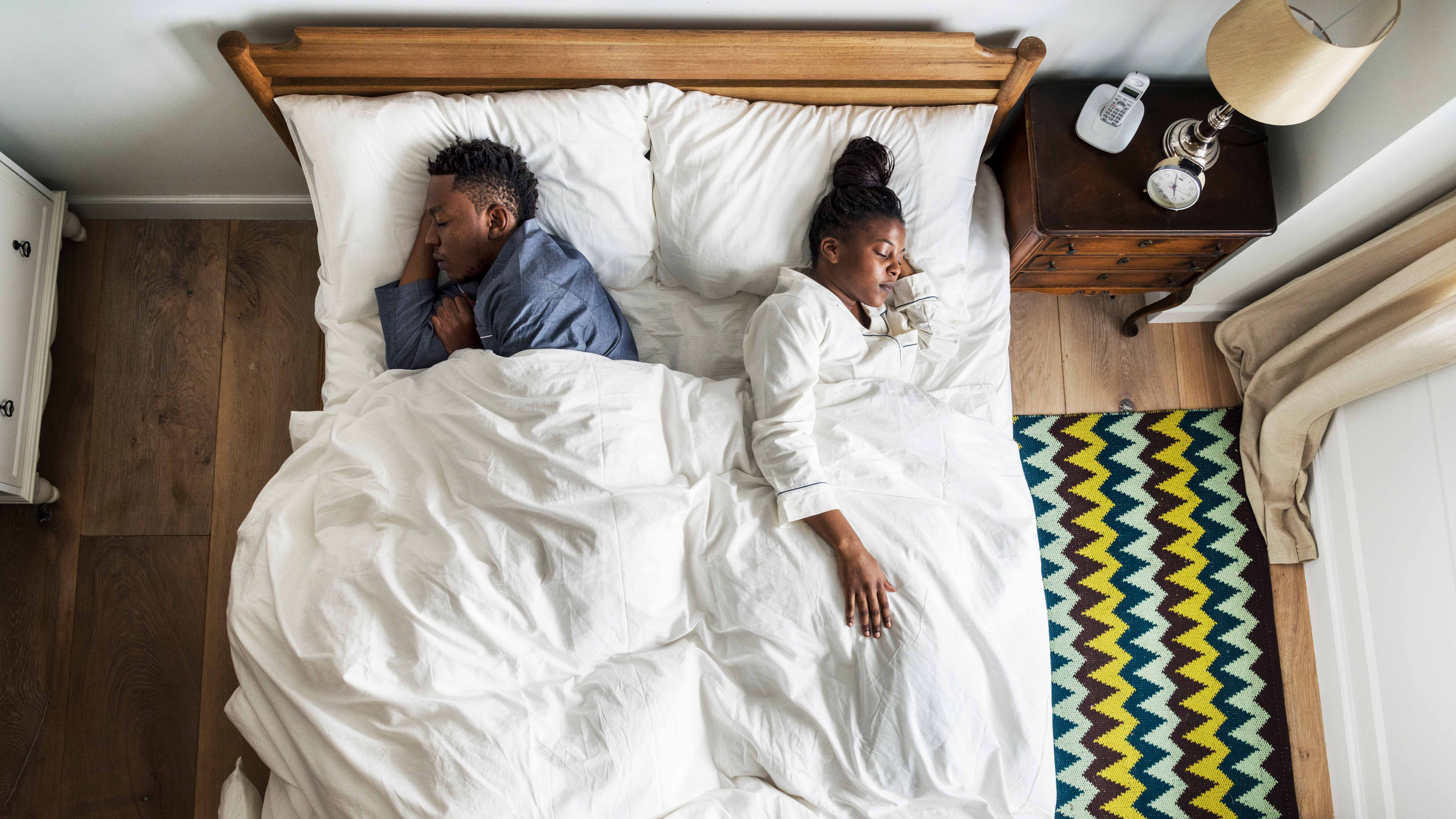 Who will have the best Labor Day mattress sale?
We predict that leading online mattress maker Nectar will have the best mattress sale on Labor Day. Nectar's been offering a phenomenal $400 discount plus $399-worth of free sleep accessories on all its mattresses for the last 12 months - and we think this deal will continue into Nectar's Labor Day sale. After all, it's the biggest offer the company has ever run, and Nectar didn't change it for Black Friday or Memorial Day.
With it, the price of the flagship Nectar Memory Foam mattress drops from $1,298 to $899 for a queen size. That makes this 12-inch, mid-range mattress very competitively priced - but Nectar mattresses also come with two free cooling pillows, a sheet set and mattress protector worth $399. Plus, Nectar gives you a year-long risk-free trial, and there's a forever warranty. That's exceptional value for money.
So that's our top pick - it isn't a unique offer for Labor Day, but we'd be surprised to see another brand beat it for value.
Where else will you find the best Labor Day mattress sales? Well, it depends on what you're looking for. If you want a very cheap mattress, Amazon regularly has some of the lowest prices on budget options over the long Labor Day weekend. Walmart will have some good budget mattresses on sale too.
And if you don't mind choosing an older model, Macy's always has a strong selection of closeout deals on some of the major brands, including Sealy and Serta. When it comes to the biggest price cuts, the retailer's Labor Day mattress sale is usually one of the best - it isn't unusual to find discounts of over $1,000.
Just be aware that because these mattresses are classified as clearance merchandise, you won't be able exchange, return or receive a price adjustment on them, and they're not covered by any warranties for existing or future damage.
Are mattresses cheaper on Labor Day?
Yes and no. Most mattresses aren't cheaper on Labor Day than they are on any other major US holiday. There are big mattress sales throughout the year, and we often see the best deals repeated on Memorial Day, the 4th of July, Labor Day and Black Friday - so don't expect anything special for Labor Day.
But it is usually a little cheaper to buy a mattress on Labor Day (or any other major holiday) than it is in a regular sale. And it's a lot cheaper than buying a mattress at full price. You'll also find more mattress offers to choose between on a major holiday than usual.
For context, last year we saw many of the mattress sales on Labor Day repeated two months later in November on Black Friday, and then again on Memorial Day, and again in the 4th of July sales. These discounts were generally between $25-$100 more than the typical discounts found at other times of the year, so they were good value, but you didn't need to wait until Labor Day for those discounts - they popped up regularly throughout the year.
When's the best time to buy a mattress?
There are good mattress deals to be found all year round - Nectar's been running its biggest-ever mattress offer continually for the last year - but the best months are February, May, September and November.
February marks the moment, post Christmas, where a lot of people start to have more available money to spend again, and mattress companies capitalise on this with big Presidents Day sales. Earlier in the year luxury mattress maker Saatva, for example, briefly dropped its most popular mattress, the Saatva Classic, to the lowest price we've seen.
In May, the Memorial Day sales are packed with huge discounts as retailers and manufacturers look to shift older stock to make way for newer models that will be launched in June and July. Typically, the scale of discounts and variety of mattress deals over Memorial Day make it one of the best times of year to grab a bargain - matched in scale by Black Friday.
September brings Labor Day - and the end of the financial year for many mattress companies. Sales can boost struggling revenue figures and are a good way to clear merchandise, so while most Labor Day mattress deals are typically the same as those offered during other major holidays, don't be surprised to see a few outstanding discounts at this time of year.
Finally, November is consistently a good month to buy a new mattress - and not just due to an abundance of Black Friday deals and Cyber Monday deals. Two of the best mattress deals of last year actually happened, briefly, at the start of November: Nectar ran an extremely rare flash sale, cutting 25% off the price of its mattresses - that's the cheapest we'd ever seen them. Saatva, too, ran a flash £275 discount the week before Black Friday, and then put the offer back up to a $200 discount on Black Friday itself.
5 tips for buying a mattress online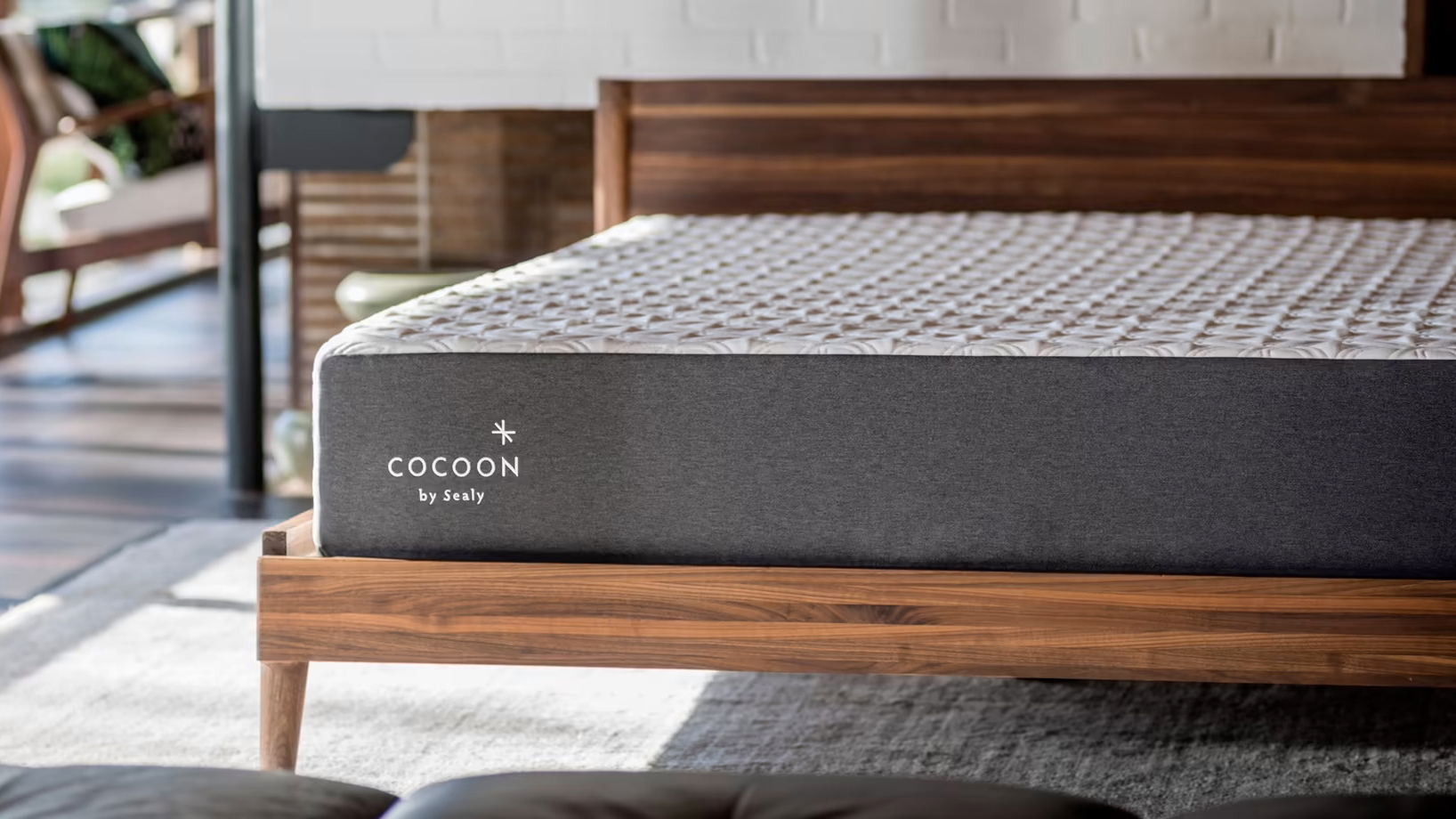 Buying a mattress online is probably easier than you think, if you've never done it before - and it's likely cheaper too. Increased competition online has led to lower prices for consumers. Plus, many brands have been able to save money by choosing not to have physical stores and have instead invested in better quality materials, so you often get more for your cash when you buy online too.
To help you find exactly the right mattress, all the top brands now offer long, risk-free sleep trials so you can test them properly (and safely) by sleeping on them in your own home. Most of them come with free deliveries and returns, too - all of which makes buying online an easier, quicker and more reliable way of ending up with the right mattress than spending five minutes testing one in a showroom.
Here are five things to look for when buying a mattress online.
1. Choose a mattress with at least a 60-night trial
The only way to know whether a mattress is right is to sleep on it. That's why most top brands now offer a risk-free trial, and promise to collect the mattress and give you a full refund if you don't like it (as long as it isn't damaged).
We've made sure all the mattresses in our Memorial Day mattress sale round-up come with at least a 60-night trial - the majority come with 100-nights, and some, such as Nectar, give you an entire year to decide whether you like it.
2. Check for free returns
As part of the risk-free trial, most brands offer a full refund and free returns if you decide the mattress isn't right for you. However, some do charge a fee for collection, around $75, so check the policy first.
3. Read third-party T&Cs
We usually recommend buying your mattress directly from the manufacturer so that you can make the most of generous sleep trial and warranties. You're more likely to get a better deal from the manufacturer too, with competitive discounts and free gifts often added to your order.
However, sometimes a third-party retailer can run a deal that makes it slightly cheaper than buying through the manufacturer. If you're looking for the cheapest price possible, this can be a good way to get it - however bear in mind that you may not receive the same trial or warranty benefits if you buy from a retailer such as Amazon, so always read the T&Cs carefully first.
4. Ensure it's the right size with the elbow test
Do the elbow test to work out what size mattress you need. Lie back with your hands behind your head. If you share a bed, your elbows should be able to extend without touching your side of the bed or your partner's elbow; if you don't share a bed, your elbows should be able to extend without touch either side of the bed.
5. Try a new mattress for three weeks
It can take up to 21 days for your body to adjust to a new mattress. So even if it isn't comfortable initially and you wake up with aches and pains, stick with it - particularly if your body is used to sleeping on a much older mattress. If after three weeks you still don't like it, then you know it's because it isn't right - rather than because your body still hasn't readjusted from sleeping on a less supportive or different mattress.
from TechRadar - All the latest technology news https://ift.tt/3kr6QzD
via
IFTTT