If you're in the market for a Garmin watch then you might want to hold off on buying one just a little bit longer, as Cyber Monday is ...
If you're in the market for a Garmin watch then you might want to hold off on buying one just a little bit longer, as Cyber Monday is just two days away on November 29.
On Cyber Monday last year we saw discounts on a wide variety of Garmin wearables, with savings of up to around $150/£150, and we'd expect it will be a similar story this year. In fact, some impressive early deals are already emerging, and you'll find those below - some of which could be worth scooping up rather than waiting for the main sales event.
There don't appear to be any stock issues with Garmin's watches either, so whether you're after a Garmin Fenix 6, a Garmin Forerunner 945 or just about any other option, there should be plenty of availability.
Below we've highlighted the key Garmin wearables that you should look out for on Cyber Monday, along with our predictions of what might be discounted - and how much by. You'll also find a list of some of last year's top Garmin deals, so you can get a better idea of what to expect.
Cyber Monday Garmin sales (US): quick links
The best Cyber Monday Garmin deals in the US
Cyber Monday Garmin sales (UK): quick links
The best Cyber Monday Garmin deals in the UK
Our predictions
Based on what we saw last year we can take a good guess at some of the Garmin deals that we might see on Cyber Monday 2021. They include the following:
Garmin Instinct: last year this was reduced by up to $130, so expect big savings.
Garmin Fenix 6 range: some of the Fenix 6 models saw three-figure discounts in both the US and UK in 2020, so keep an eye on these watches this year - already the Fenix 6 Pro has seen a £200 discount in the UK, so that bodes well.
Garmin Vivomove Style: this got a hefty £70 discount in the UK last year, and may drop even further this year.
Garmin Vivoactive 3: this saw a healthy $120 discount in 2020, taking almost 50% off the price, so it could be a real bargain again this year.
Garmin Forerunner 45S: this only got a smaller $50 discount in 2020, but we could see that increase this year.
Tips for buying a Garmin watch
Garmin makes a wide range of wearables at different prices and for different types of users, so it can be tricky finding the right one.
It can also be tricky finding the best deals, even on sales days like Black Friday and Cyber Monday, but we've got some tips to help.
1. Check out our best Garmin guide
It's worth working out what you want to buy before you even head into the sales, and your first stop for that should be our best Garmin watch guide, where we've highlighted all the top options.
Don't just go for our number one pick though, as something else might suit you better - some Garmin wearables are aimed at serious athletes, while others are more for those just dipping their toes in, and some focus on specific sports too. So it's worth taking a look at all the best options.
2. Keep an eye out for dodgy deals
Not every deal is a good deal, even if it looks good. A discount of 50% off RRP for example might look great, until you realize that nowhere is selling the device at full price.
So it's worth checking the prices elsewhere before pressing the buy button, or even using a tool like The Camelizer to see price history for the site you're on. Or just stick with TechRadar, as we'll only be highlighting genuine deals here.
3. Watch for big deals on older models
The latest Garmin watches may well get discounted on Cyber Monday, but older models are far more likely to - and are likely to get biggest discounts.
Retailers will be looking to clear their stock to make way for the shiny new hardware, so big savings can often be had. And just because a model is older, it doesn't mean it's not still great.
Cyber Monday Garmin FAQ
When will the best Cyber Monday Garmin deals start in 2021?
The very best Cyber Monday Garmin deals are likely to be on Cyber Monday itself - that's November 29. However, you might see some similarly good deals on Black Friday (November 26) and on the weekend between those two dates.
There will be some discounts ahead of even Black Friday too, but for the most part these probably won't be quite as good, going by previous years.
Still, if you're in the market for a new Garmin then it's worth checking back on this page regularly between now and Cyber Monday, as we're already seeing major discounts pop up on a few models.
Should I wait for Cyber Monday Garmin deals?
The big question in the run up to a sale like Cyber Monday is whether it's worth waiting, or whether you should just buy now.
In the case of Garmin watches, there's a good chance you'll find some great deals on select models based on previous years – but there's no guarantee that the specific model you're interested in will get a hefty discount. So if you're set on one particular Garmin, you might not gain anything by waiting.
If you buy one now on the other hand then you gain the ability to start using it sooner, so if you're desperate to have one then that's another reason to buy now.
But generally now that we're getting close to Cyber Monday we'd suggest waiting, as other than getting the wearable later you don't lose out by waiting, and you might gain a big saving.
That is, unless you see a great deal in early sales, as we're starting to see on a few models. You'll find all the best current deals further up in this article, so consider grabbing one of those if any catch your eye.
3 best Garmin watches to look out for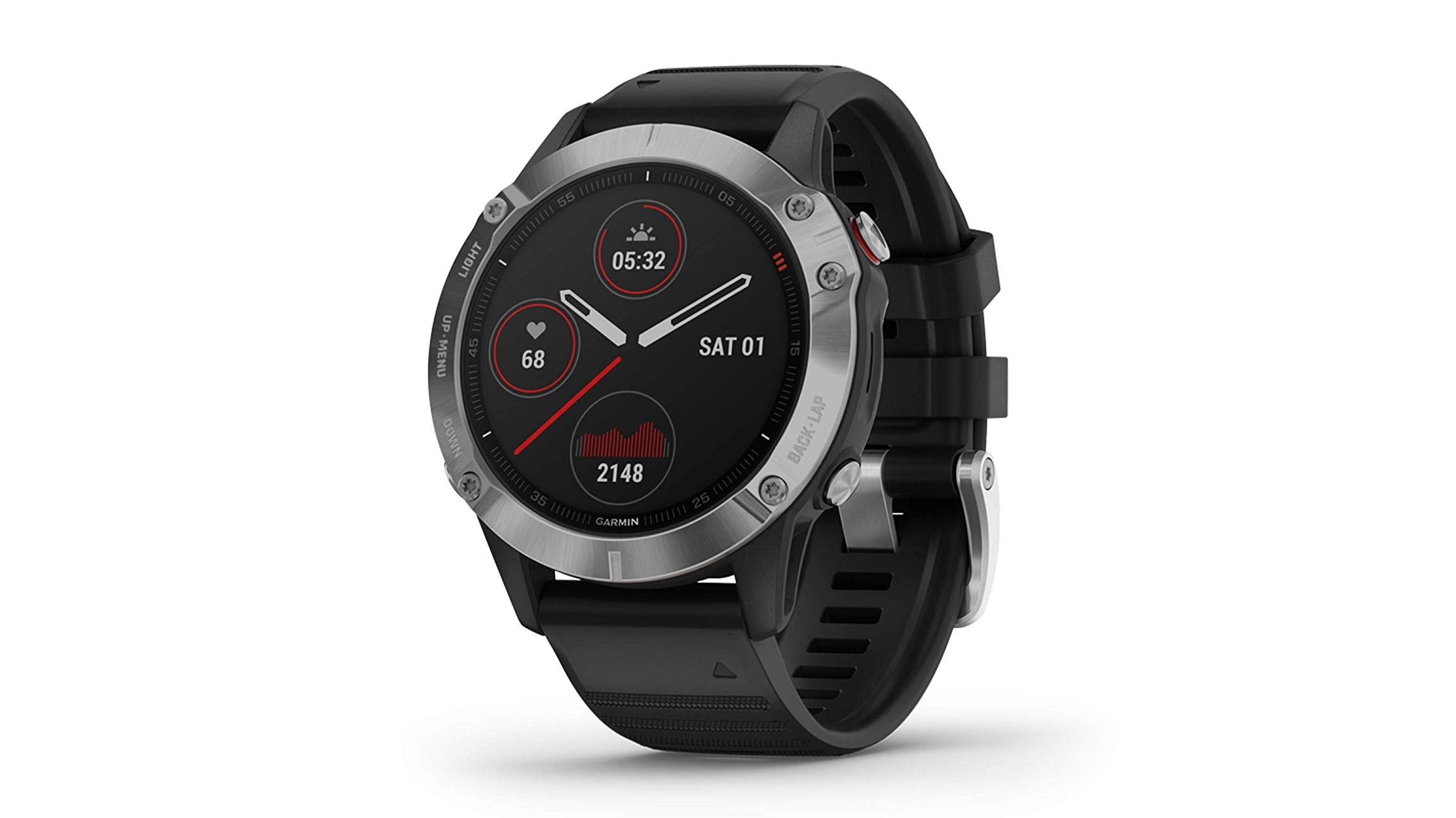 The Garmin Fenix 6 is for our money the best Garmin watch. It's not cheap, but it could become a lot more palatable on Cyber Monday, with prices likely to plummet for the sale.
Really it's the whole Fenix 6 range that we rate at the top - they're all unsurpassed multi-sport smartwatches with comprehensive activity tracking, great battery life and strong performance.
Even with a Cyber Monday discount this might not be for you if you're not a serious athlete or outdoorsperson, but if you want a watch that won't let you down whether you're running a marathon or hiking a trail, this is the one for you.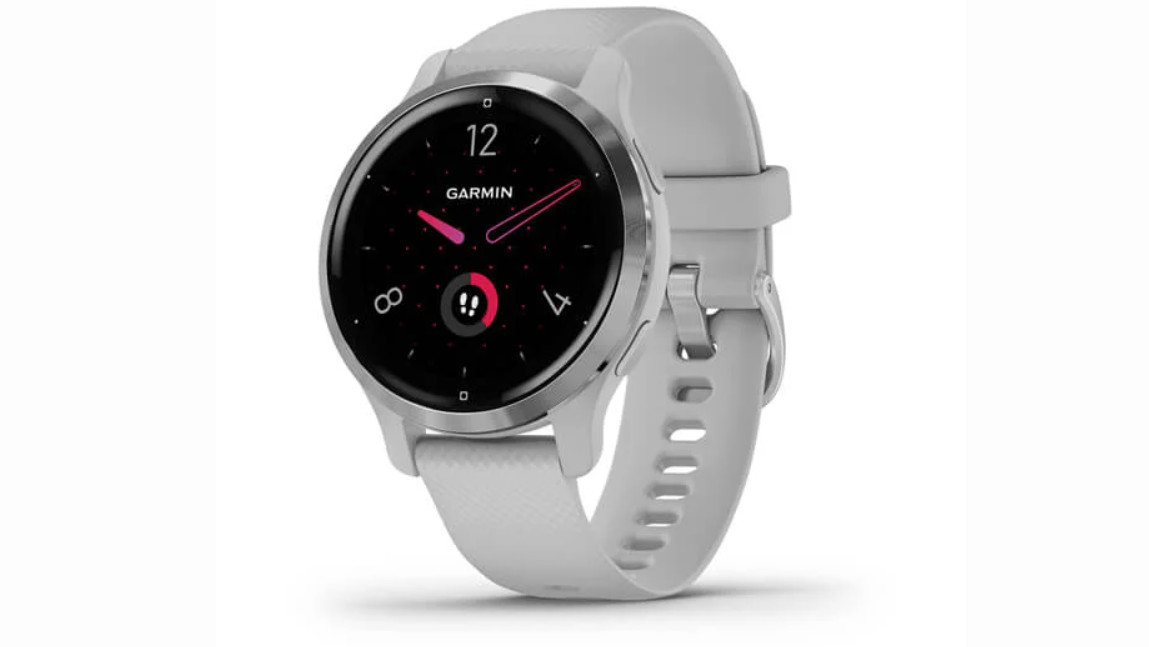 The Garmin Venu 2 is a mid-range wearable that does a great job of functioning both as a conventional smartwatch and as a sports watch.
Unlike many Garmin devices this has a fairly stylish, sleek design, yet it still has all the features you need when training outdoors or in, including GPS, heart rate monitoring, cadence tracking and a whole lot more.
The Venu 2 only launched in 2021 so we don't have any Cyber Monday history for it, but the original Garmin Venu did get a solid $100 discount last year, and Garmin wearables in general tend to get reduced, so we wouldn't be surprised if there are some decent deals on this too.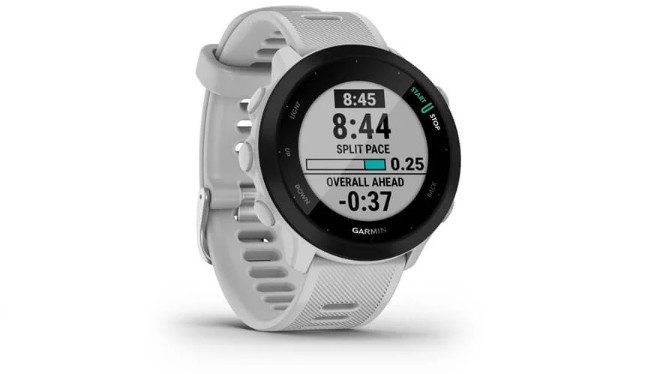 If you're after a budget Garmin watch then the Garmin Forerunner 55 is a top choice, especially if you're a runner.
There's no touchscreen, but the five hardware buttons that you get instead are arguably easier to use mid-run, and with suggested workouts and post-training advice this wearable goes beyond just tracking - it also gives you the insights you need to train better.
We found that it had extremely accurate GPS too, and it's a bit of a bargain even when it's not discounted, so this could be a low-end star of Cyber Monday if there are any decent deals on it.
Last year's Cyber Monday Garmin deals
While we wait for Cyber Monday 2021, it's worth taking a look at some of the best Garmin deals we saw on Cyber Monday 2020. You can see these below, and while they're all expired, they provide an indication of the sorts of discounts you might see this year.
Last year's Cyber Monday Garmin deals in the US
Last year's Cyber Monday Garmin deals in the UK
from TechRadar - All the latest technology news https://ift.tt/39t7fMc
via
IFTTT